Early Summer in the Capital City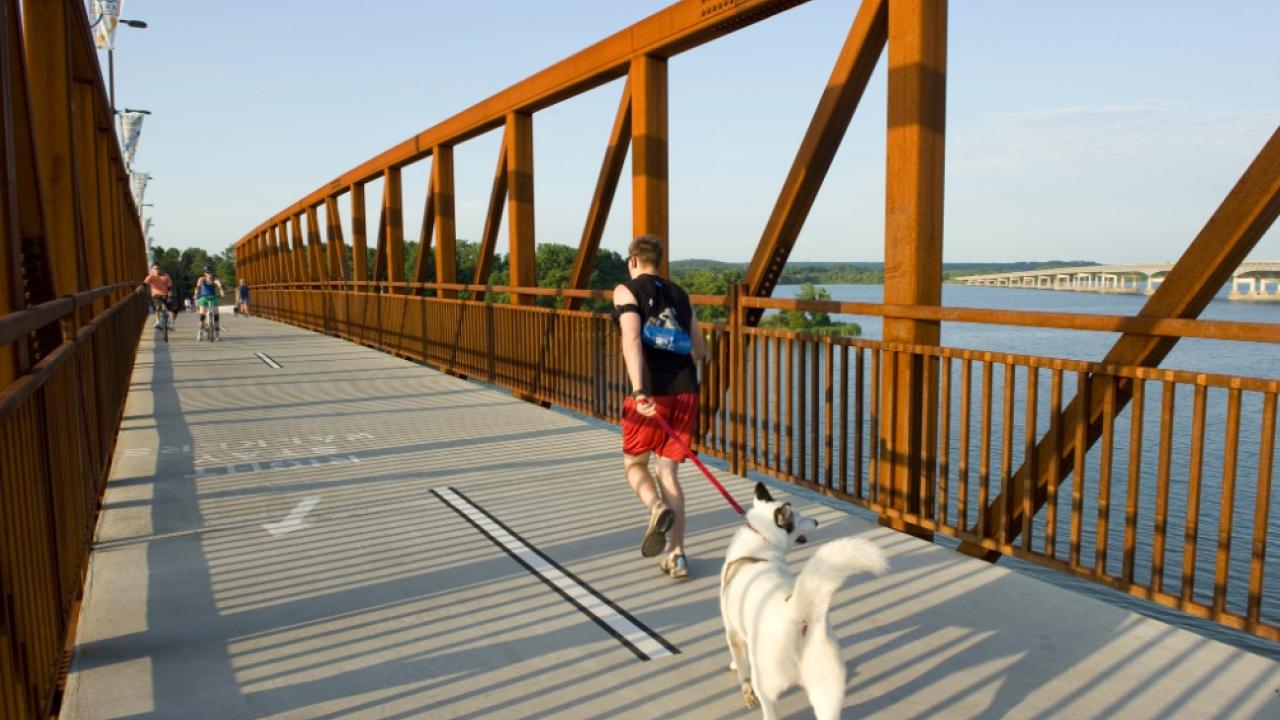 Little Rock is filled with outdoor activities to enjoy throughout the year, including the early summer.
A trail that crosses something called the Big Dam Bridge has got to be great. And this trail is! Besides being home to this famous bridge, which stands out as the longest bridge in the world designed and built specifically for pedestrians, the Arkansas River Trail also crosses other neat pedestrian bridges like the Clinton Library Bridge, Junction Bridge, and Two Rivers Bridge, which all offer sweeping outdoor views. The trail is shared by bikers, walkers, and runners and winds through both Little Rock and North Little Rock.
Located at the confluence of the Arkansas and Little Maumelle Rivers, 1000-acre Two Rivers Park is another outdoor haven where you can walk, bike, launch your canoe or kayak, fish, have a family picnic and more. You can reach this park from the Arkansas River Trail via the Two Rivers Bridge.
The Arkansas River Trail offers lots of views of the river, which offers its own outdoor adventure. Rock Town River Outfitters is a guiding service that is the first of its kind for the area. They offer guided kayaking tours and other experiences based on the river. Rock Town River Outfitters' headquarters are located at 400 President Clinton Avenue in the River Market District of Little Rock. You can schedule your kayak and stand up paddleboard ventures from here and this location also serves as a bike shop complete with bike service, bike tours, and also bike rentals so you check out the nearby terrain, including the Arkansas River Trail.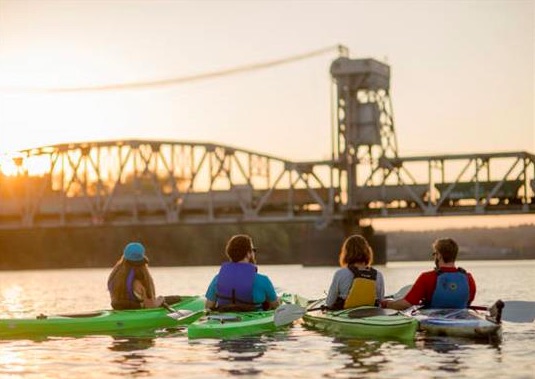 Pinnacle Mountain State Park is an outdoor landmark for Little Rock. Along with hiking to the top of Pinnacle Mountain, this day-use park offers a range of outdoor adventures whether it be paddling on the Little Maumelle River or mountain biking the trails there. You can also hike a famous trail here. At 223 miles, the Ouachita National Recreation Trail is the longest hiking trail in Arkansas. The eastern terminus is in Talimena State Park in Oklahoma, and it travels east, all the way to Pinnacle Mountain State Park.
Along with state parks, the state has many city parks to enjoy. The 1,700 acres of Arkansas's largest urban municipal park at Burns Park in North Little Rock offers many outdoor options including trails with access to the Arkansas River Trail.
Want to learn more about what you can do in Little Rock? Check out this video!