How to throw an eclipse watch party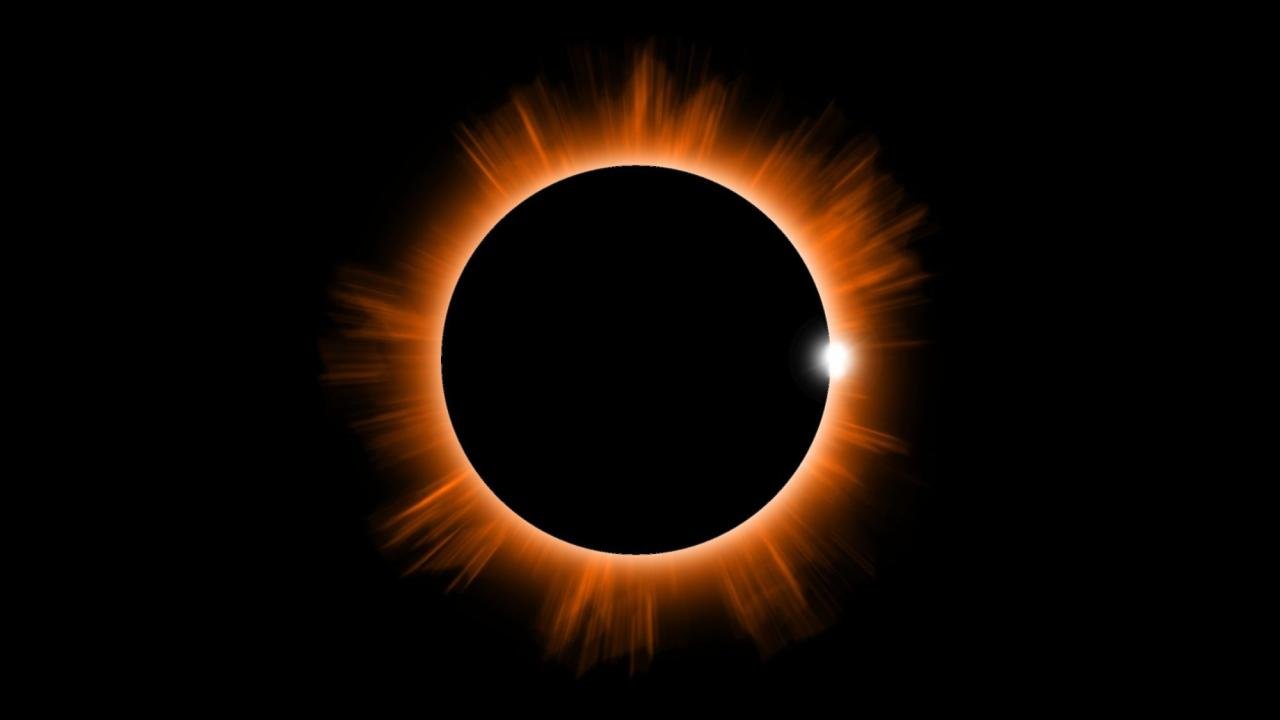 During the solar eclipse on April 8, 2024, two-thirds of Arkansas will be in the path of totality, which will run through the center of Arkansas from southwest to northeast. Here are some ideas for throwing an eclipse watch party in Arkansas, from the perfect location to the best music playlist:
1. Get your glasses and get them early
Sunglasses aren't enough protection. Don't look through a camera lens, binoculars or a telescope without a special-purpose solar filter or you could damage your vision.
Here's a list of suppliers from the American Astronomical Society website that meet the requirements of the ISO 12312-2 international standard for solar filters and viewers.
2. Choose a location
Find the right destination to watch it. Arkansas has great public lands and scenic spots that are perfect for viewing the eclipse. Nature has quite a reaction to the day turning dark. So, find a campsite or rent a boat and watch it from the lake.
If you'd prefer a city park or rooftop bar in a downtown entertainment district, Arkansas has options for that as well.  Or, pick somewhere in between, like the small town of Clinton where you can have city amenities and enjoy eclipse activities in a rural setting. Keep up to date on all the eclipse fun that cities have planned here.
Watch it in the Arkansas River Valley, the Upper and  Lower Delta, large cities from Hot Springs to Jonesboro, or one of these totality towns. Pick the city closest to you or choose one that will have the most minutes of darkness.
Consider staying extra days so you can avoid the heavy traffic that usually comes with an influx of folks gathering for the eclipse. Don't think of your watch party as just one day or moment. The eclipse will make an impression on your life. Add to it with memories from a mini-vacation.
3. Make a pinhole projection
A pinhole projection is an easy way to view the eclipse without looking at the sun if you don't have glasses. Even if you do have eye protection, why not have fun with additional ways to experience the eclipse? With the sun to your back, it can be as easy as holding out an index card with a hole punched in it or crossing one hand over the other with fingers splayed to see the sun's crescent shape on the ground.
NASA and the American Astronomical Society have additional suggestions for indirect viewing of the eclipse.
4. Buy some eclipse grub
Buy snacks with the words sun and moon or anything galactic in the name, e.g. Moon Pies, Starburst, Milky Way and Eclipse or Orbit gum. The same goes with drinks, e.g. Sun tea, Sunkist and Sunny D. Cut vegetables or desserts with cookie cutters into the shape of stars and crescent moons. Ice cupcakes in different phases of the moon.
5. Educate yourself and others
NASA has tons of resources for learning about eclipses. Share them with your group. When you know the progression of an eclipse all the way to seeing Baily's Beads, it's even more interesting.
6. Make a playlist
What songs can you think of that fit the theme? Here's a few to get you started: "Ain't No Sunshine," by Bill Withers; "Total Eclipse of the Heart" by Bonnie Tyler; "Here Comes the Sun" by The Beatles; "Fly Me to the Moon" by Frank Sinatra; "Pocketful of Sunshine" by Natasha Bedingfield; "Sunshine" by Matisyahu; "The Sun Will Rise" by Kelly Clarkson; "Eclipse" by Pink Floyd; "Chasing the Sun" by The Wanted; "Soak Up the Sun" by Sheryl Crow; "Ring of Fire" by Arkansas native Johnny Cash and "Why Does the Sun Shine? (The Sun Is a Mass of Incandescent Gas)" by They Might Be Giants.
7. Entertain the kids with activities
If you have kids to entertain while you wait for the big event, make a sun dial or moon sand. Sun dials can be as easy as a paper plate and a straw with crayons to write the numbers and decorate it. If you're somewhere with concrete, let the kids create chalk art of what they see. Buy glow in the dark party favors for fun in the dark. A simple Pinterest search will give you more ideas than you need.
8. Party with a backup plan
Of course, there's always a chance all your party plans could be ruined by a cloudy day. You can still have a party and mini-vacation and then watch the eclipse on the live feed on NASA's website. It might not be what you hoped for, but it will still be fun.
The next total eclipse in Arkansas won't be until August 12, 2045, so make the most of this opportunity.