World Record Cyclist Shares his Favorite Rides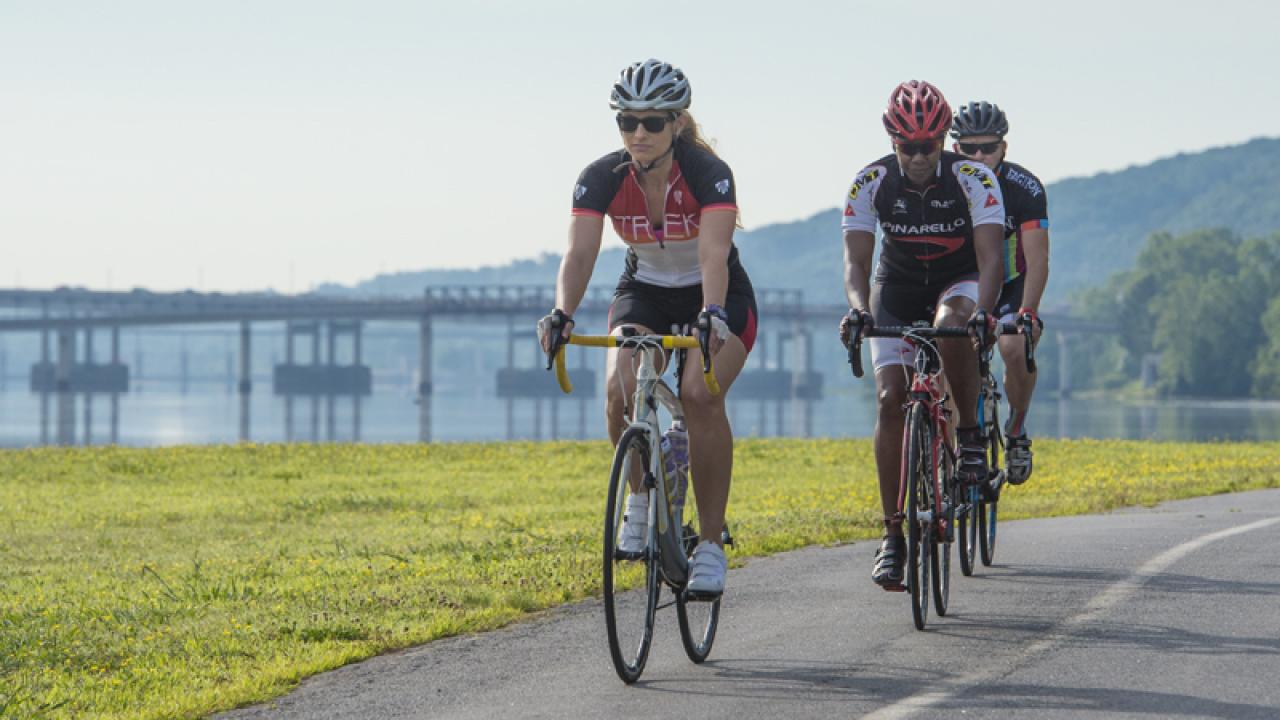 Kurt Searvogel, who lives and works in Sheridan, recently went after a world record cycling feat that has stood for 75 years. The endeavor, which is known as the high mileage record, included riding the most miles in a single year. In January 2016, he became the new record holder.
To put his achievement in perspective, this entailed riding around 200 miles a day, the equivalent of 25 times across the U.S. The previous record (75,065 miles) was achieved in the late 1930s by British cyclist Tommy Godwin.
Searvogel, whose attempt at the accomplishment started in January of last year, rode 76,076 miles over the year, breaking the previous record by over 1,000 miles. His wife Alicia Searvogel, also an avid cyclist, was along for the adventure as his support crew.
So how does the world record make him feel?  "I'm glad it's over," he laughs. "But I'm glad I did it."
News of his attempt made the rounds with coverage in national publications such as Bicycling and Outside magazines. "From the cycling community, there are a lot of people who would come and ride with us, try to help us out," Searvogel said.  After local news station KATV Channel 7  featured a story on him, he started to be recognized around town for his accomplishment. "People would see me working outside in my yard, and would pull up in my driveway or see me at Home Depot or the grocery store and start talking to me about it," he said.
Searvogel, who is in his early 50s, has done many training rides in Arkansas over the years.
"Little Rock has a very strong cycling scene. There are lots of very competitive people that train and race out of Little Rock. And there are different clubs that ride all of time. It is just very diverse. "
Searvogel continues to say, "For instance the River Trail gives multiple levels of people a chance to ride. Hopefully they get the Southwest Trail [a route in the planning stages to link Little Rock to Hot Springs] on track too. That would be a huge boom for cycling in the state and the city of Hot Springs."
Due to where he lives, Searvogel either rides alone or with people in the Little Rock area. He mentioned there is a vibrant cycling scene across the state in locations like Fayetteville (home to popular routes like the Razorback Regional Greenway and races like the Joe Martin Stage Race) and Jonesboro.
Searvogel mentioned that some of his go-to places to ride have been impacted over the years. "The highway department has started a grooving program where they are grooving the shoulders of road," he said. "And a lot of times, a road that was good [to ride on because of the safety the shoulder provided], they now have grooves so there is no place for you to ride."
He said he does have a good system of rides mapped out though and enjoys riding in south Arkansas. "I've got a lot of routes out of Sheridan that loop from the south, down toward El Dorado, over toward Arkadelphia in that area," he said. "That is where I would do a majority of my riding when I was training."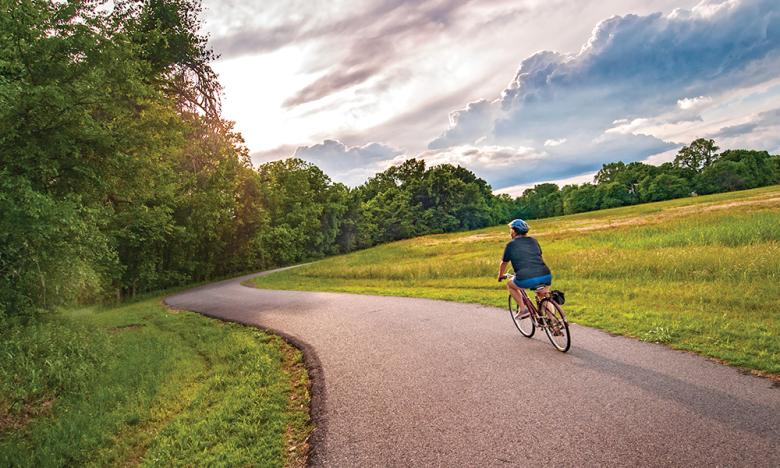 Searvogel said he would sometimes make mini-vacations out of his excursions. He would ride his road bike to various destinations where he would camp out and get in some mountain biking time too. Then he would ride back home on his road bike after.
"I would sometimes ride from my house to different state parks and meet up with my family or friends," he said. "They would have a mountain bike waiting for me there so I could ride trails too. Like to Star City. That was a good ride, for me to ride to Star City, because they had mountain bike trails there [at Cane Creek State Park] so I would switch from my road bike to my mountain bike when I got there."
He mentioned he has ridden a lot over to the DeGray Lake area also in the same fashion, mountain biking the Iron Mountain Trails system too while in the area.  He added that it could be beneficial to the Arkansas cycling scene if a designated riding loop to different state parks was created that cyclists could ride to and tour.
Searvogel has pieced together multiple riding routes from his home base. He said there are no names for these routes; they are just a system he has created that are the safest to ride solo. "From Sheridan I've got routes that go all over south Arkansas," he said. "These are routes I would go out for 100-mile training rides every day so I've got 4 or 5 different loops out of Sheridan to do that on. If I wanted to go further, my goal is always to find the fastest but safest route that I can get on. South Arkansas probably has some of the best riding for this in the fact of finding a place where there is not a lot of traffic."
Searvogel said various routes from the Ozark Mountains to the east and from I-30 south where the roads are mostly flat and not cutting through the mountains have a lot of good shoulders which make it safer to ride.
There are many popular cycling events across the state that offer riding opportunities. However, some of the routes used for these races are mostly targeted for groups. "A lot of the cycling events ride on routes or parts of routes that people don't normally ride solo," he said.
For instance, Sheridan is home to a race called the Arky 100, and he rides part of this route for training. He says from Highway 35 that runs up from Sheridan to Benton, the only time he rides that road is during that race. "There are parts of routes that aren't safe to ride unless you are riding with a big group," he said. "I go down Highway 167 then pick up the Arky route. He said routes like the Jasper Disaster in the Ozarks is best ridden in a group because there is no shoulder on them. "Tour de Rock [in Central Arkansas] is a course that people normally ride up to the east or the roads used for Big Dam Bridge 100 is a commonly rode route, but a lot of people will avoid riding Highway 10 (they will ride the Wye Mountain part of it) unless they are with a group for the safety aspect."
Searvogel said if a cyclist was coming to Little Rock to ride, he would recommend the Arkansas River Trail system, and to go west from there as there are a lot of common routes where bicycles are known to be so people (drivers) are looking out for them.
"There is definitely a lot of room for improvement on some of the roads but you've got to take what you got and find the safest way to go," he said. Some advancements are already in the works. According to the Arkansas Trails Council, a $400,000 grant has recently been designated to improve the road and trail on Pinnacle Valley Road along the Arkansas River Trail from County Farm to Hidden Valley.
Searvogel said in general, road biking in Arkansas is on a positive track.
"Down in south Arkansas, most places have better [road biking] roads than most states," he said. "You can ride down to Warren or down to Monticello and then cross over to El Dorado or Camden, lots of the roads have nice big wide shoulders. Compared to other states in the South, Arkansas is doing good."