Fordyce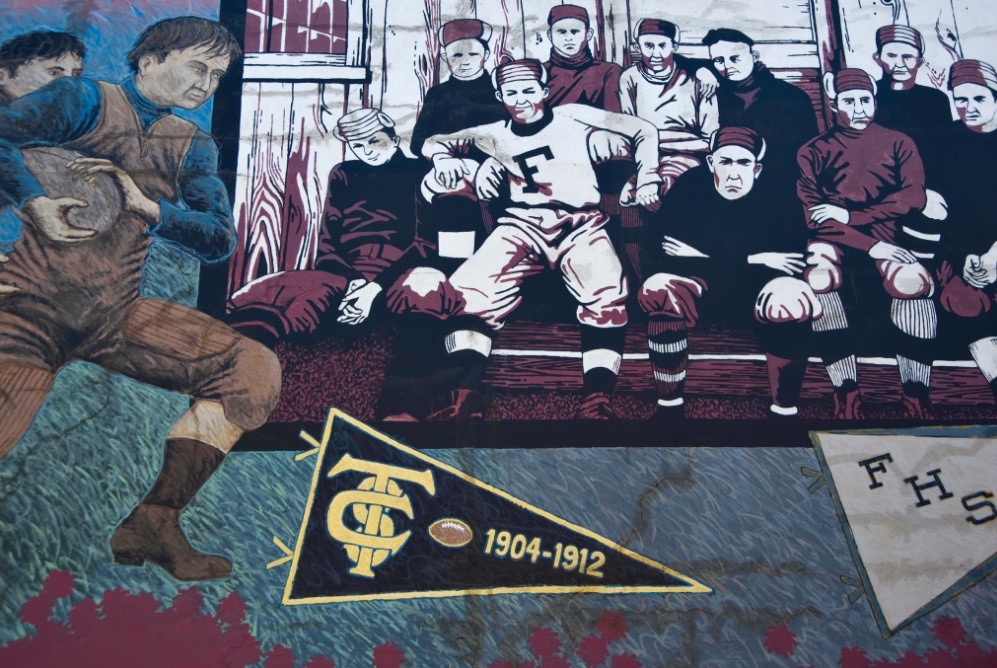 Fordyce
Located in Dallas County, which was established in 1845, Fordyce is in the south-central part of the state. Little construction took place in the area during and following the Civil War. The economy of the area was revived in the 1880s with the coming of the Railroad Era. Four major railroad lines were constructed in the county beginning in 1881. These lines spurred the development of many new towns. The Cotton Belt line was constructed through the southeast part of the county, leading to the development of Fordyce a year later.
The town was named for Samuel Fordyce who surveyed the railroad line and later became president of the railway company. By 1890 Fordyce was the largest town in the county and in 1908 it became the Dallas County seat. Shortly thereafter a courthouse reflecting the period and its prosperity was constructed in the commercial area of the town.
With the railroads came the lumber industry. The largest of the lumber companies was located in town and was appropriately named The Fordyce Lumber Company. While the lumber industry had grown in importance, the railroad started becoming less so. The last train load of logs pulled into town in 1940. Contract logging by trucks started taking center stage and logging by trains eventually became obsolete. Railroad lines were abandoned and, as a result, the town developed into and is today an area trading center supported largely by sawmills located in surrounding communities.
Today, the city's historic architecture can be viewed at the Charlotte Street Historic District, which hosts a collection of vintage structures listed on the National Register of Historic Places. Another National Register site is the Presbyterian Church, renowned for its beautiful stained glass windows. Downtown points of interest include the Dallas County Museum, which hosts a multitude of historical artifacts from Native American and Civil War relics to an exhibit dedicated to Paul "Bear" Bryant. Raised in Fordyce, Bryant (1913-1983) is a legend in the realm of football. Known for his trademark black and white fedora hat, many consider him one of the greatest coaches in the history of the sport.
Fordyce and Dallas County have the largest number of inductees in the Arkansas Sports Hall of Fame of any city or county in the state. Many interesting sports tidbits have ties to Fordyce. For instance, the first high school football team in the state was organized in the city in 1904.
Civil War buffs will want to make a stop at the nearby Marks' Mills Battleground State Park.