Cycling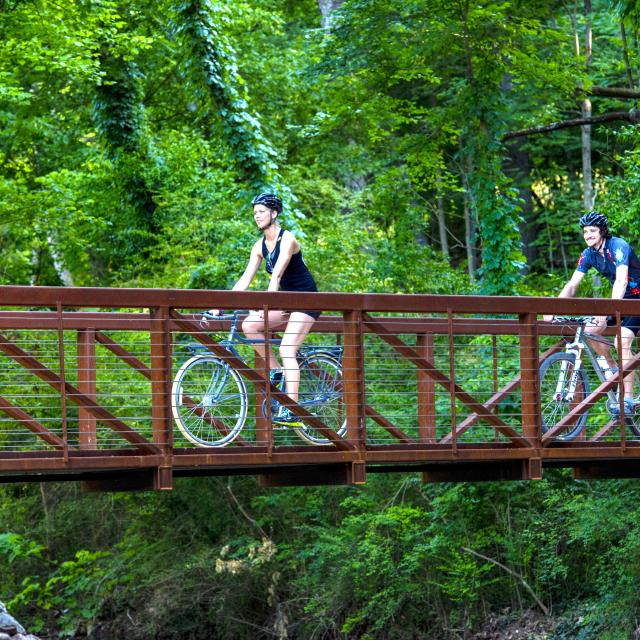 Where will you ride?
With its moderate four-season climate, a variety of terrain, number of trails and natural beauty at every turn, Arkansas has everything you could want in a biking destination. There are no bad rides in Arkansas—spin along scenic and secluded backroads or find your flow on hundreds of miles of singletrack. Whether you're a dyed-in-the-lycra roadie or a dirt devotee, we have a ride for you. Will you hit the road or tackle the trails? Saddle up and start planning now.
Arkansas is a top-notch road cycling location. From the Delta flatlands to the steep and sinuous mountain roads of the Ozark and Ouachita mountains, Arkansas has a wealth of prime road cycling routes to ride at your own pace. Find great new rides rated for every distance and all skill levels.
Arkansas features five "Epic" rides, as designated by the International Mountain Bicycling Association (IMBA). For the record, that's tied with Colorado for second in the country, behind California with seven. In addition to these impressive trails, IMBA has distinguished the cities of Bentonville, Fayetteville and Hot Springs as Ride Centers for their world-class facilities.