Summer Bucket List for Kids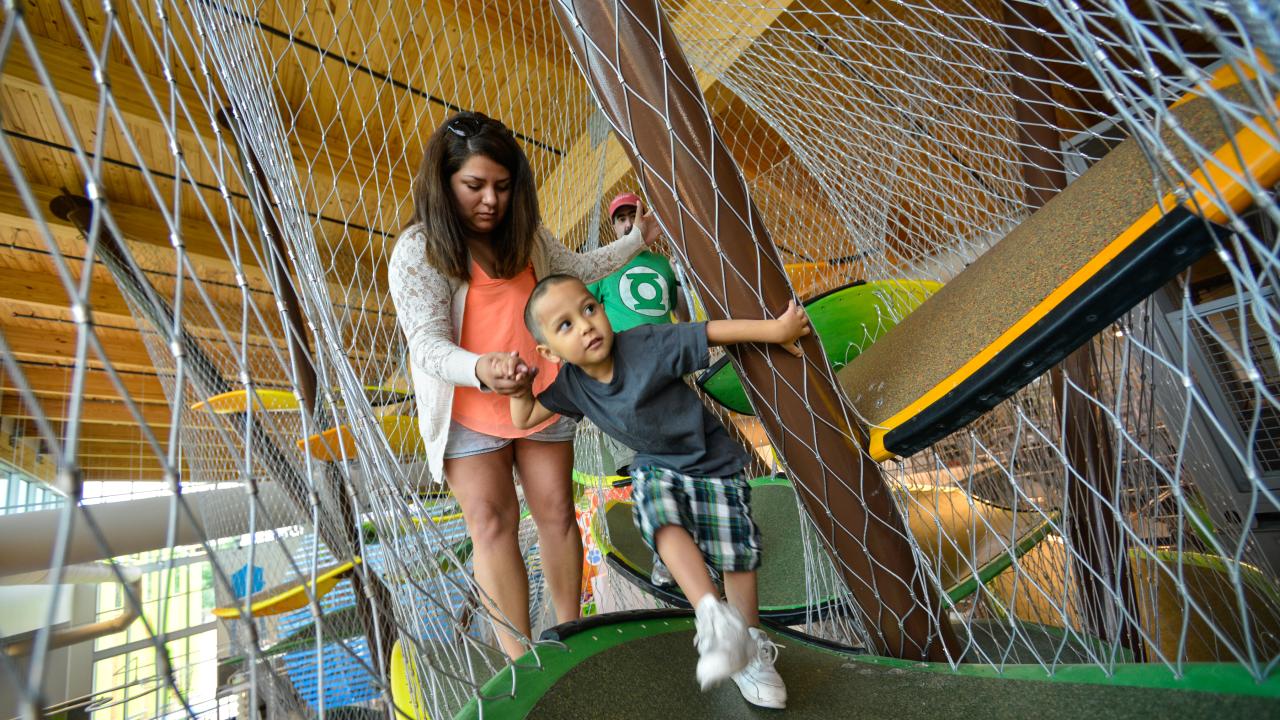 Summer is freedom. The release from school schedules gives time for exploration of the world around you. The Northwest and North Central sections of Arkansas have many adventures to offer. See how many of these attractions you can mark off your Summer Bucket List and you'll have plenty of fun to tell your classmates about when school starts again.
Arkansas State Parks
Arkansas State Parks – In Northwest Arkansas, check out: Hobbs State Park-Conservation Area, Devil's Den State Park; Withrow Springs State Park; Prairie Grove Battlefield State Park; Lake Fort Smith State Park; Lake Dardanelle State Park; Mount Magazine State Park; Mount Nebo State Park.
In North Central Arkansas, visit: Mammoth Spring State Park; Ozark Folk Center State Park; Bull Shoals-White River State Park.
Bentonville
Scott Family Amazeum – The 45,000-SF project in Bentonville is aimed at children and families, emphasizing interactive art and science exhibits, including a climbable canopy structure, a "tinkering studio" for young inventors and an acre of outdoor space. Exhibits include a market sponsored by Walmart, a pioneer-style cabin and farm, a water play room, a weather and nature section, and an art lab.  There is a special Hershey's Chocolate Lab, the only one outside of the company's headquarters in Pennsylvania.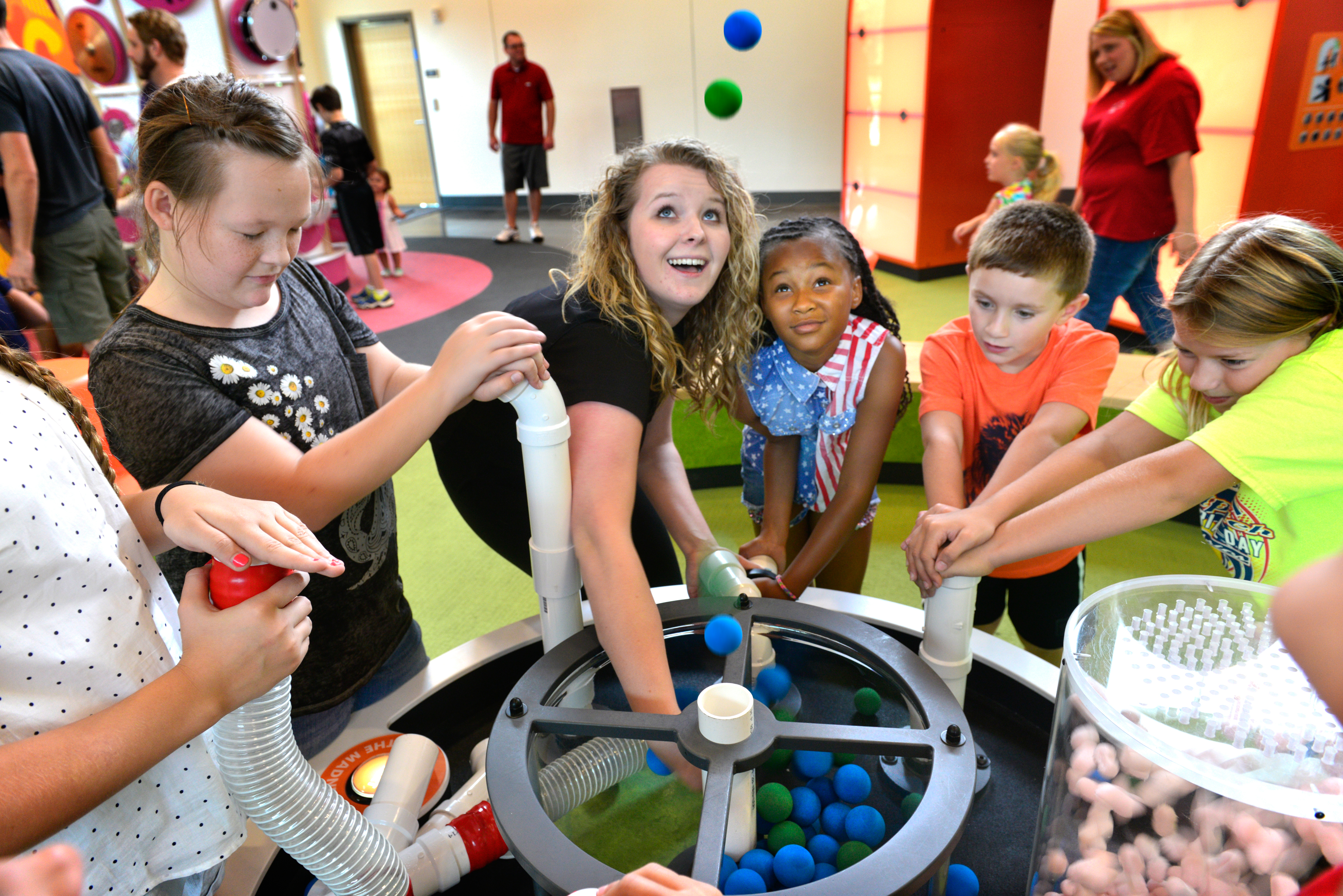 Walmart Museum – Classic candy, period music and more help visitors experience the dime store era of the original Walton's 5&10. The exhibit gallery features interactives and includes such memorabilia as Sam Walton's Medal of Freedom and his original office. All artifacts are authentic, including Mr. Sam's iconic 1979 Ford F150 pickup truck. Spark Café Soda Fountain offers ice cream treats in a 50s setting.
Also: Crystal Bridges Museum of American Art; Museum of Native American History; Slaughter Pen Bike Park.
Eureka Springs
Turpentine Creek Wildlife Refuge – Situated atop the scenic Ozark Mountains on over 450 acres, and home to approximately 100 exotic and native animals, Turpentine Creek Wildlife Refuge is one of the largest and most well-respected big cat sanctuaries in North America. A non-profit organization providing compassionate care and a lifetime home to neglected and abused victims of the exotic pet trade, the USDA licensed facility is a "Top 10 Attraction" in Arkansas, and one of the most popular in Eureka Springs. Spend the day learning how African lions; Bengal and Siberian tigers; melanistic and tawny colored leopards; native cougars, bobcats and black bears; and Bam Bam, the playful grizzly bear, found refuge at TCWR. Or enjoy a weekend getaway by staying in one of the RV/tent sites, Safari Lodges, tree house bungalow or comfortable suites.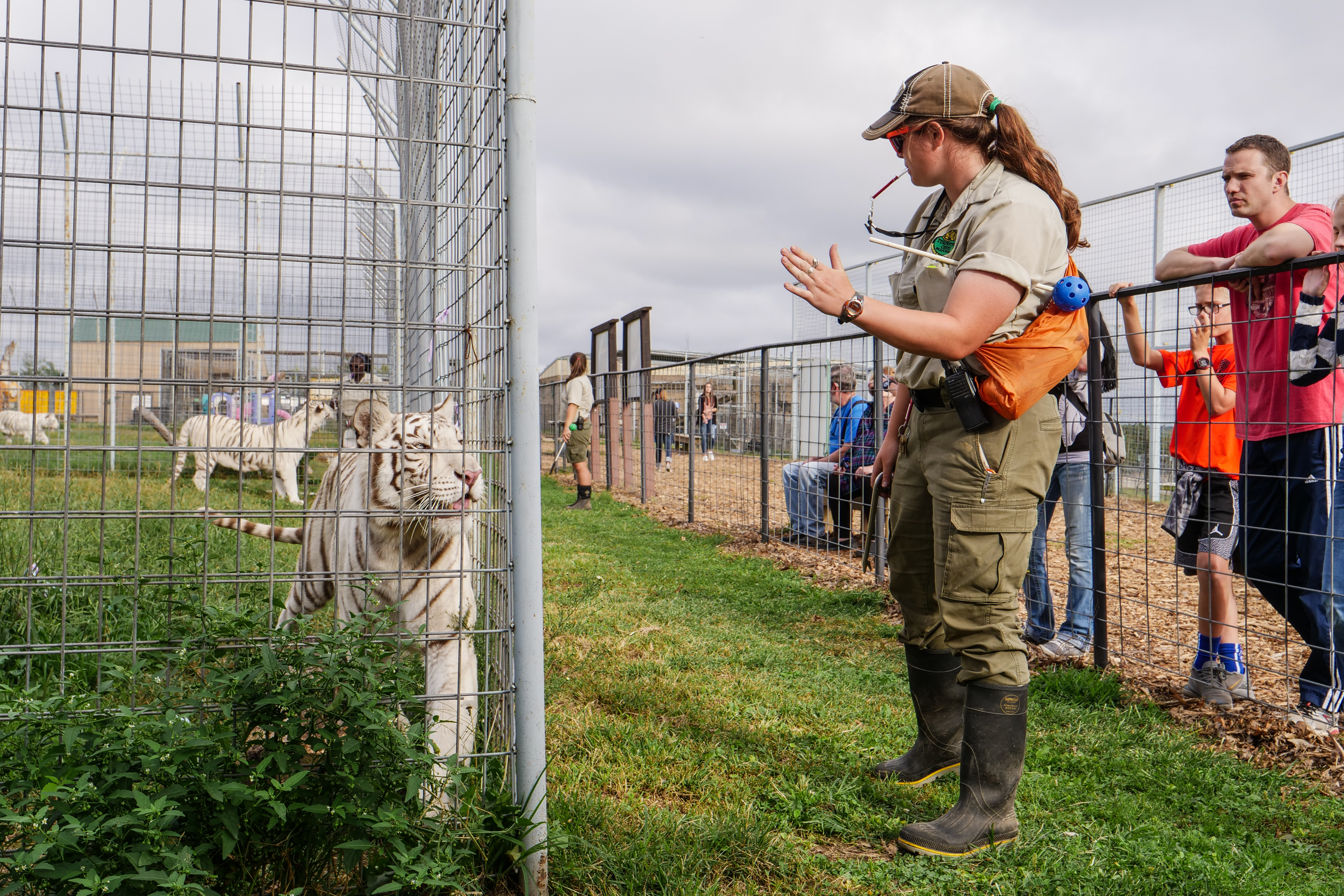 Cosmic Cavern (in nearby Berryville) – This cavern contains two bottomless lakes, one of which has had trout in it for over 50 years. It's also home to the extremely rare Ozark Blind Cave Salamanders. Guided tours are available, including an off-trail Wild Cave Tour. The temperature stays at a comfortable 62 degrees year-round. Gemstone panning available; gift shop, rock shop.
Ozark Mountain Ziplines – This 100% tree-based adventure offers a two-hour canopy tour that reaches more than 200 feet high with cable lengths up to 1,800 feet long. Suspended tree platforms, a suspended sky bridge and two short hikes connect the 10 zip lines; Up to 10 guests are allowed per tour and are accompanied by two professionally trained and friendly zip line guides.
Also: Lake Leatherwood Park & Cabins; Great Passion Play and Christ of the Ozarks Statue; Belle of the Ozarks; Giant Humpty Dumpty; Crescent Hotel Ghost Tour; Eureka Springs and North Arkansas Railway; Onyx Cave; SUP Outfitters.
Fayetteville
Terra Studios – Home of the Original Bluebird of Happiness with glass blowing demonstrations at The Bluebird House Gallery. Fifty regional artists of American arts and crafts are represented at The Muse Gallery and Coffee House. Explore the unique Art Park with sculptures, murals, art installations, fountains, labyrinth, picnic areas, and walking paths.
Botanical Garden of the Ozarks – Located on 42 acres adjoining Lake Fayetteville, the gardens includes Carl A. Totemeier Horticulture Center, plaza and great lawn, 12 themed gardens and the region's only butterfly house. Educational programs are offered for all ages. It's popular as a trailhead for  the multi-use trail around Lake Fayetteville and access to the Razorback Regional Greenway.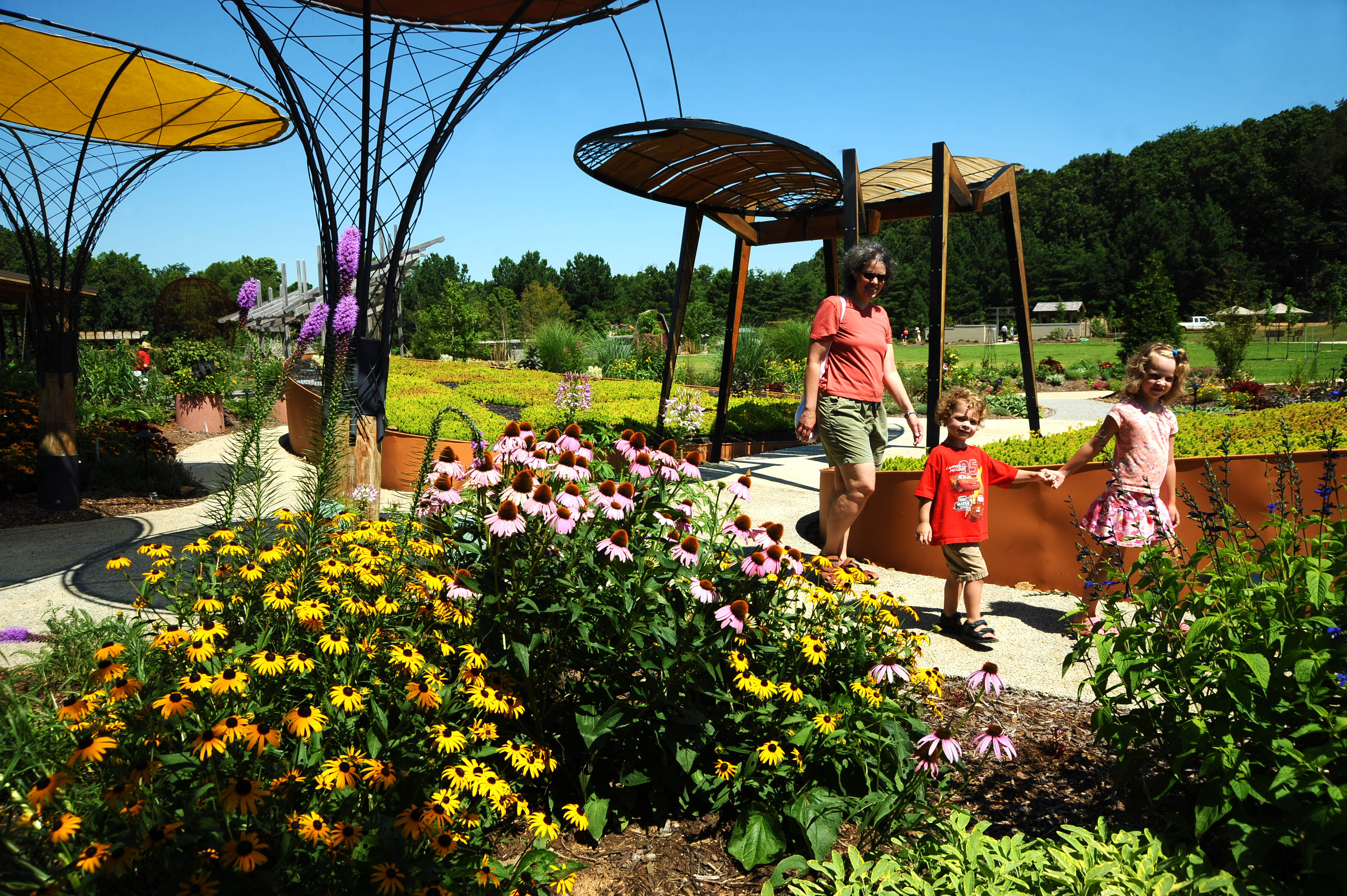 Arkansas Air & Military Museum – Vintage aircraft, including pre-World War II racing planes in flying condition, aeronautical memorabilia, all with an emphasis on Arkansas aviation history; gift shop in historic 1943 white frame hangar; 15 military vehicles including the familiar Willys Jeep, WWII WC-54 Ambulance, Korean M37 3/4-ton cargo truck, 2 1/2-ton 6×6 cargo truck used in Desert Storm, and a British Ferret light armored Scott car. Two flying aircraft: a WWII Aeronca L-3 observation aircraft and a Beech 3NM (Twin Beech) known as the "CANADIAN QUEEN" which served in the Royal Canadian Air Force from 1952 to 1967. There are also 12 static and restoration project aircraft. Some artifacts on display include a Civil War tent stove, gas mask, items from the home front WWII, WWII German daggers and other memorabilia.
Also: Gator Golf; Lokomotion Family Fun Park; Northwest Arkansas Escape Room; Ozark Escape Room, 112 Drive-In Theatre; Modern Mission.
Fort Smith
The Park at West End – This retro amusement park includes a 1937 Ferris wheel, hand-painted Italian carousel, outdoor pavilion with penny arcade games, calliope circus wagon, 1957 Pullman dining car restaurant, and a 1962 English Double-Decker Bus concession stand.
Also: Parrot Island Water Park; Fort Smith National Historic Site; Fort Smith Museum of History; Creekmore Express; Arkansas and Missouri Railroad.
Rogers
War Eagle Cavern on Beaver Lake – Contains unusual domes, rimstone dams, underground stream and waterfalls with the natural entrance located on Beaver Lake. One hour tours are conducted by friendly storytelling guides and are easy walks with no stairs or tight places. After the tour, enjoy the park-like setting with short walking trails, scenic views, and the boat dock. It also has gemstone panning and the Lost in the Woods Maze.
Daisy Airgun Museum – Daisy Manufacturing Company Inc. is the world's oldest and largest manufacturer of airguns, ammo and accessories. One gun, more than any other, played a major role in making Daisy the household name it is today. Introduced in 1939, the Daisy Red Ryder has sold over 9 million units, easily making it the most famous BB gun ever built; over 150 antique airguns displayed.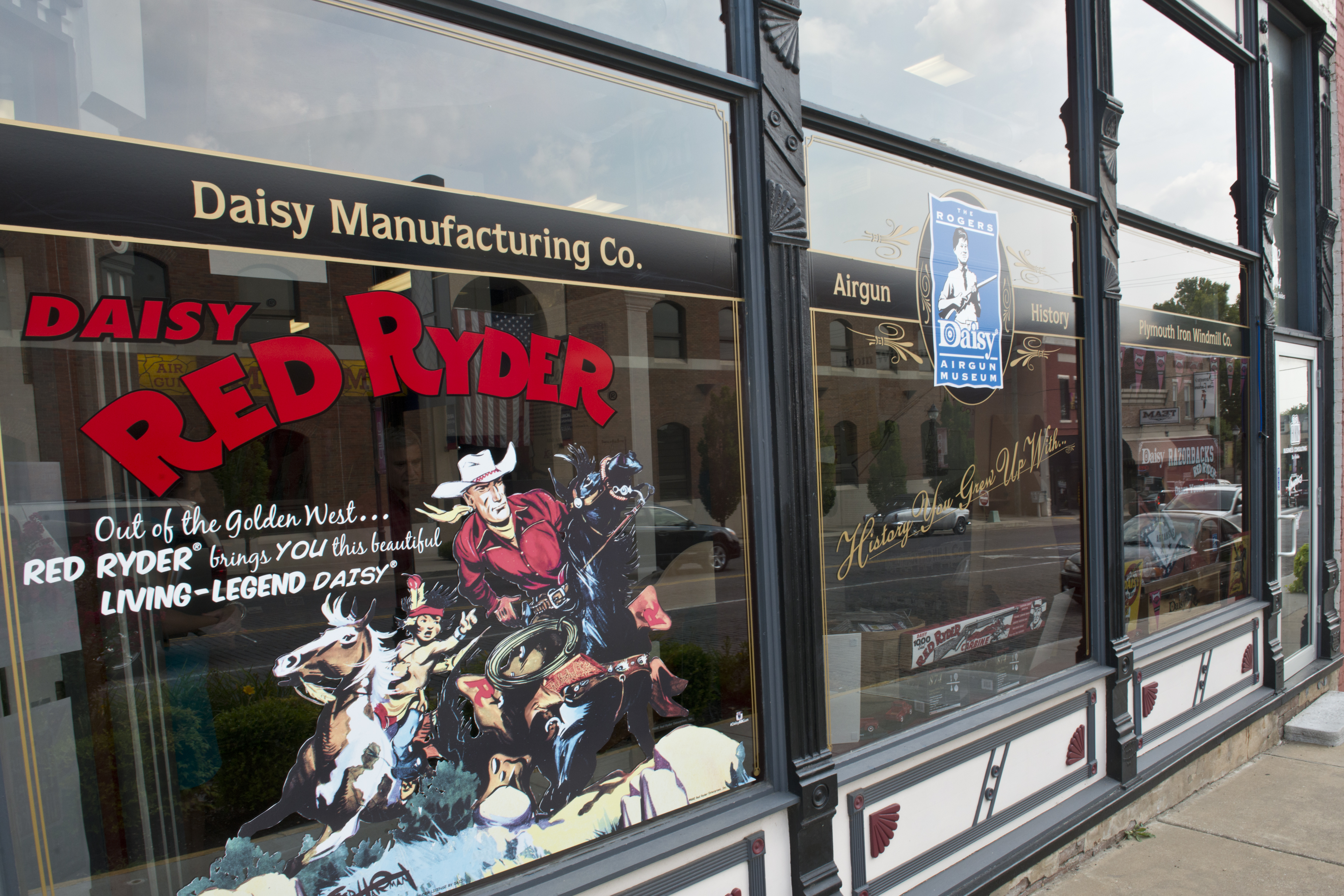 Also: Fast Lane Entertainment; Golf Mountain; Rogers Historical Museum; War Eagle Mill.
Siloam Springs
Siloam Springs Kayak Park – Positioned along the scenic Illinois River, this family-friendly park features an engineered river for skilled kayakers, as well as beginners. There's also a climbing boulder, picnic area, accessible walking trails, and rain garden. Wear your life jacket!
Also: Siloam Springs Museum
Springdale
The Jones Center – The region's premier recreation center features Northwest Arkansas's only indoor ice-skating rink, two indoor swimming pools with fun slide, gymnasium, fitness center, birthday party rooms, classroom space, conference center, chapel/multi-purpose auditorium, food court and more. Fitness classes, sports leagues, and family-oriented events held throughout the year. Center campus is a trailhead on Razorback Greenway Trails System and is a designated Park & Ride Facility to access the greenway. Day users welcome.
Arkansas and Missouri Railroad – Scenic excursion train through the foothills of the Ozark Boston Mountains. Departs Springdale, Van Buren and Fort Smith throughout the year. Also Van Buren to Winslow trip.
Northwest Arkansas Naturals – This minor league baseball team based at Arvest Ballpark is a member of the Texas League and serves as the Double-A affiliate for the Kansas City Royals.
Also: Shiloh Museum of Ozark History
Sulphur Springs
Old Spanish Treasure Cave – The cavern is filled with legends of hidden treasure buried by the Spanish Conquistadors.
Buffalo National River – The free-flowing river meanders through the heart of the Ozarks for 150 miles before joining the White River south of Mountain Home. Towering limestone bluffs and natural wilderness add to the beauty of the clear, blue-green float stream. Canoe outfitters are available all along the river. The middle is usually floatable year round and the lower section definitely is. Camping is permitted; cabins and resorts are also located nearby.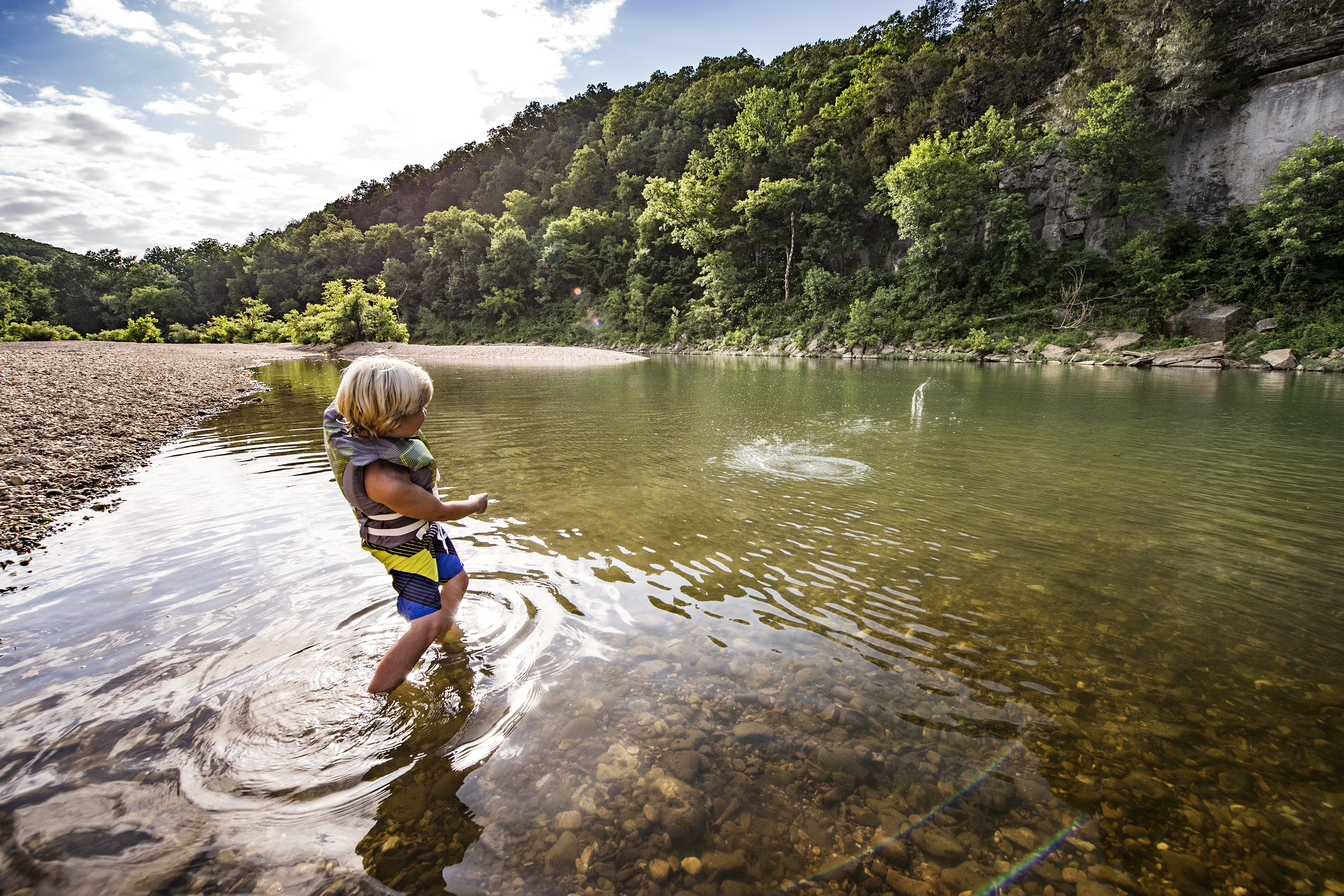 Fairfield Bay
Belle of the Bay – Cruise boat is a 30-passenger enclosed vessel that goes out on Tuesday and Thursday for a two-hour cruise. Monday, Wednesday, and Friday shuttles provided for trip to island to hike Sugarloaf Mountain. Reservations are required for all trips.
Indian Rock House – Nestled under a hillside at Indian Hills Country Club, this natural sandstone grotto was the home of prehistoric cave dwellers.
Hardy
Spring River – A favorite of canoeists, the Spring River is crystal clear with long pools and whitewater falls. The scenery is mostly hardwood forest with some rocky bluffs. Outfitters and launch facilities are available along the Mammoth Spring-Hardy stretch (17 miles). Many areas of the upper section are popular with fly fishermen.
Heber Springs
Greers Ferry Lake National Fish Hatchery – See the visitor center and aquarium and enjoy self-guided hatchery tours. It's located just north of the dam off Ark. 25.
Sugar Loaf Mountain Trail – This one-mile trail takes hikers up for a panoramic view of the Ozarks. It's located on an island in the middle of Greers Ferry Lake. Built and maintained by the U.S. Army Corps of Engineers, it was the first designated National Scenic Trail in America.
Also: Little Red River and Collins Creek; Sugarloaf Mountain; William Carl Garner Visitor Center.
Mountain View
Blanchard Springs Caverns – Don't miss this pristine natural adventure. Take a guided walking tour and wild cave tour. The Visitor Center has a gift shop, books, maps, and educational material. Wi-Fi spots are available in the cave while you're on the tour so you can post that selfie to social media.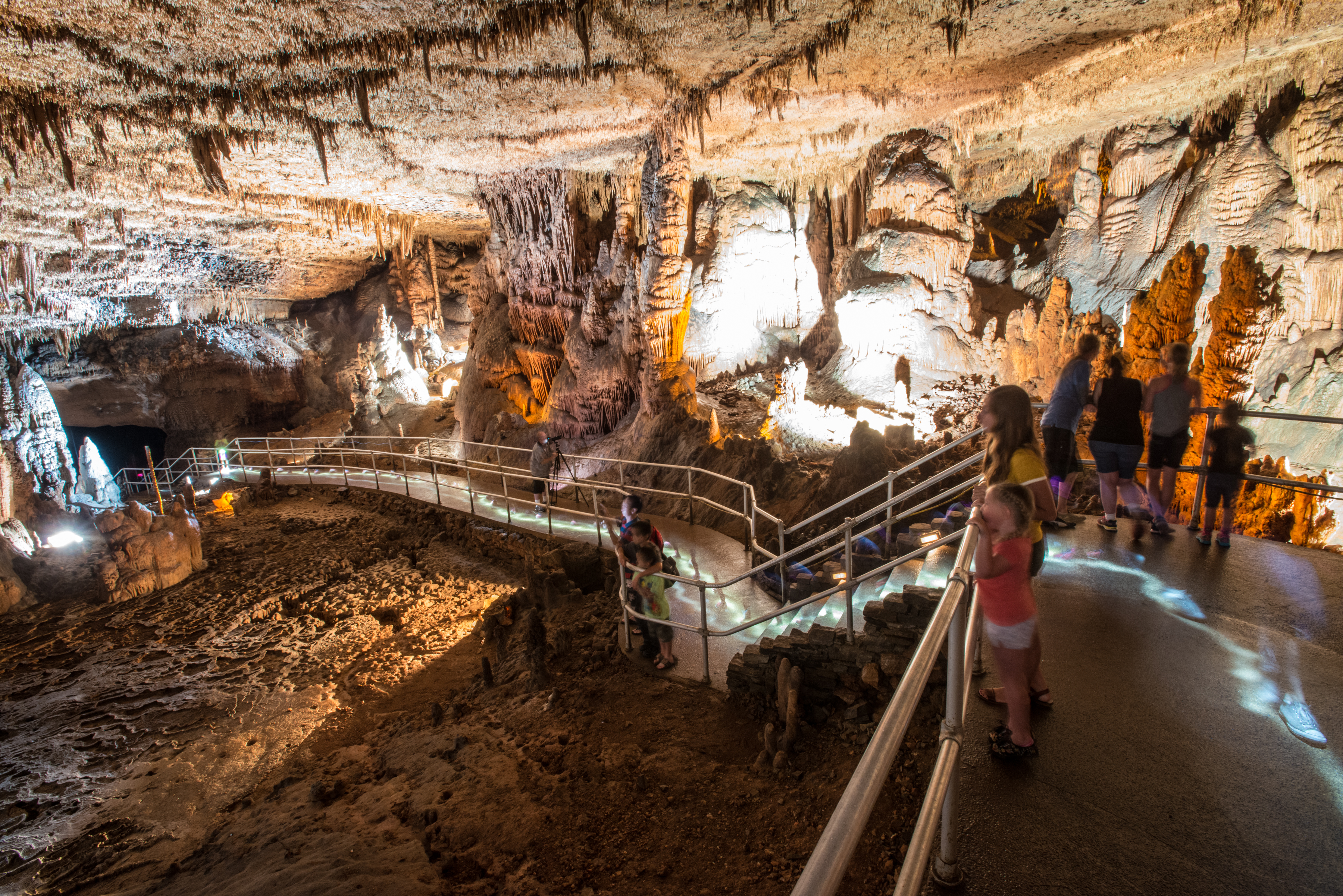 Loco Ropes – It made the list for USA Today Travel's "10 Excellent Outdoor Adventures for Families." It features 30-plus treetop elements, including Tarzan swings, rope bridges, and swinging logs. There are mild to extreme challenges. Tower adventures include zip lines, free fall, and a climbing wall. It's located at Ozark Folk Center State Park.
Also: Syllamo Mountain Bike Trail.
Norfork
Norfork National Fish Hatchery – Learn how millions of trout are grown at the state's most productive trout facility. Kids can try their luck at landing a trout at the hatchery's Dry Run Creek, a catch-and-release stream.
Yellville
Rush Historic District – The town of Rush was established in the 1880s after zinc mining started along the Buffalo River. The site is now a ghost town with trails and interpretive exhibits.