Arkansas Trail of Holiday Lights Celebrates 20 Years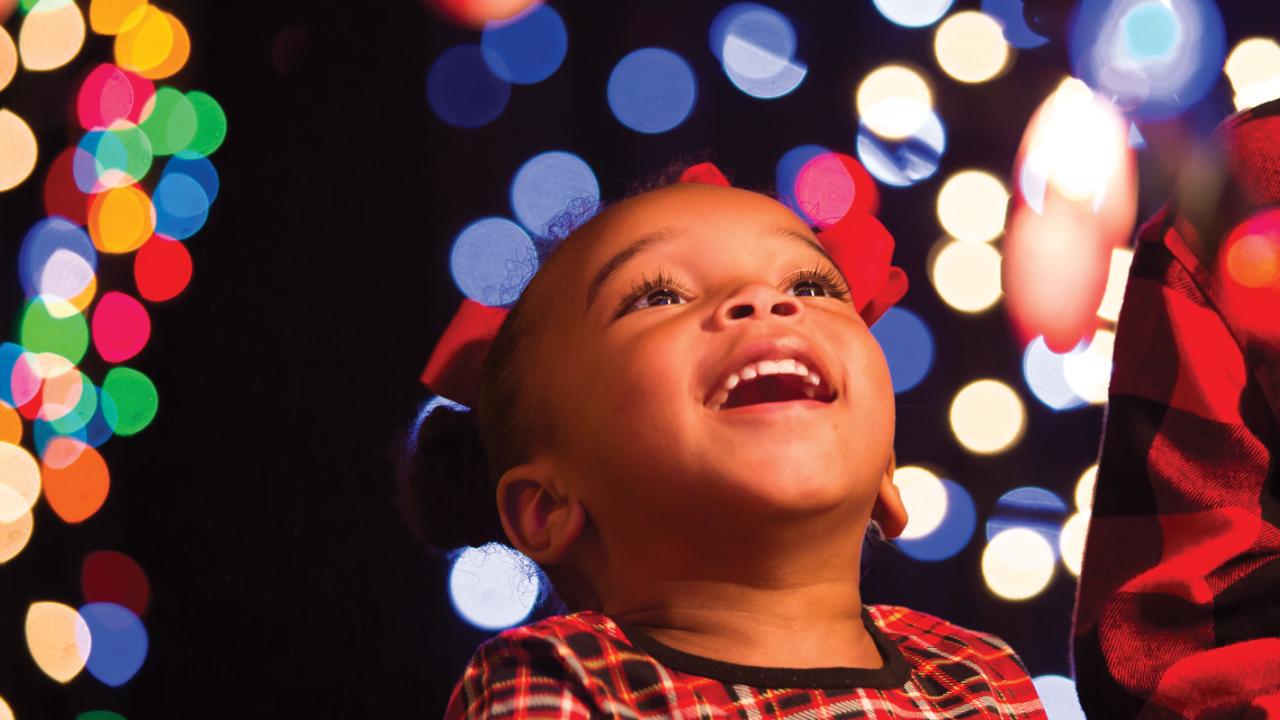 Editor's note: The event featured in this article occurred in 2015, but we hear that this year's will be the best yet. Find it on our events page.
What comes after Thanksgiving in Arkansas? The Arkansas Trail of Holiday Lights! This year will be the 20th anniversary of the program, which highlights more than 60 communities around the state. There will be lights, lights, and more lights waiting for you. Be on the lookout for Jingle, our holiday hog. He'll be popping up at various celebrations across the state.
Northwest Arkansas
Twenty-one communities in the Northwest Arkansas area are participating in the Trail of Holiday Lights and the events run the gamut from the huge Lights of the Ozarks in Fayetteville, complete with live camel rides, to ice skating at the outdoor rink in Bentonville. In Jasper, you can get a look at "Arkansas Reindeer" — the elk living around the Buffalo National River. Fort Smith offers miniature train rides, while Ozark has horse and buggy rides.
North Central Arkansas
Batesville shines with thousands lights throughout downtown. Ark. 178 and the city limits of Bull Shoals will be twinkling, as will Cotter and Gassville. The striking Cleburne County Courthouse in Heber Springs is decked out again this year, as is the historic court square in Mountain View. If you're in town on the appropriate dates (November 29-December 20), you can listen to the glorious sounds of Caroling in the Caverns at Blanchard Springs.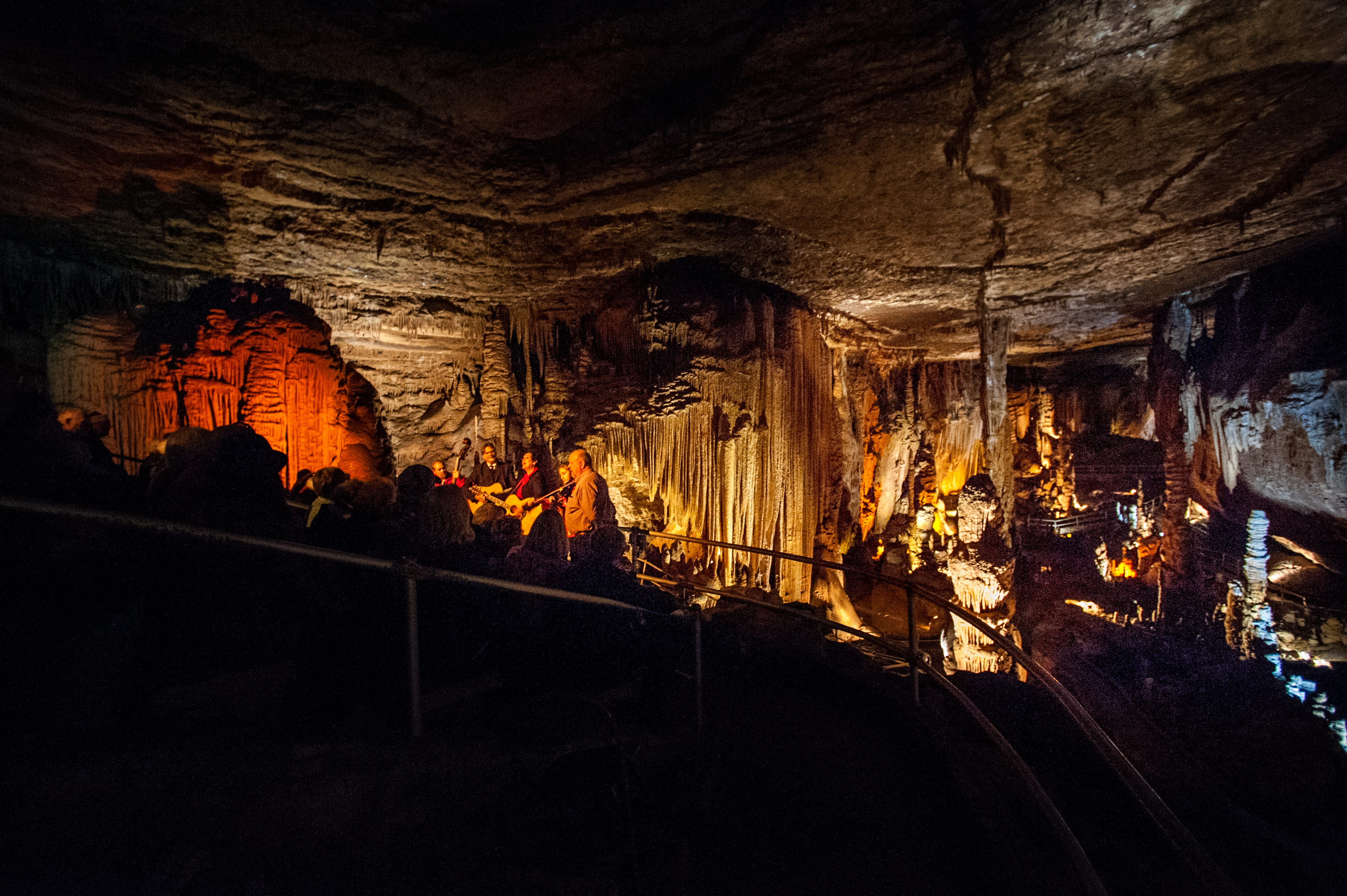 Upper Delta
One of the largest light displays in The Natural State is based in the Northeast corner of Arkansas. The Lights of the Delta are Blytheville's contribution, with six-million sparklers and more than 48 major motion displays. The drive-thru is 1.5-miles in length. Jingle Bell Park had Santa's Workshop and hayrides are also offered. Santa will have bags of candy for every good little boy and girl in Corning that comes to see him during their holiday celebration. Newport offers something new this year: seven giant nutcrackers lining Front Street near the Iron Mountain Depot.
Lower Delta
Christmas Wonderland is a half-mile of lights, animated displays, a 30-foot oval train, drive-through lighted tunnel, bubble and snow machines, a light show and an appearance by Frosty the Snowman. All this, and more, is three miles north of Crossett. Marianna has a lighted downtown square and a Victorian theme in the city park. Floating lighted displays are the town of McGehee's way of celebrating at the Wiley A. McGehee Memorial Park. Pine Bluff's Enchanted Land of Lights and Legends is a drive-through with more than 240 displays along the 1.3-mile route in Pine Bluff/Jefferson County Regional Park.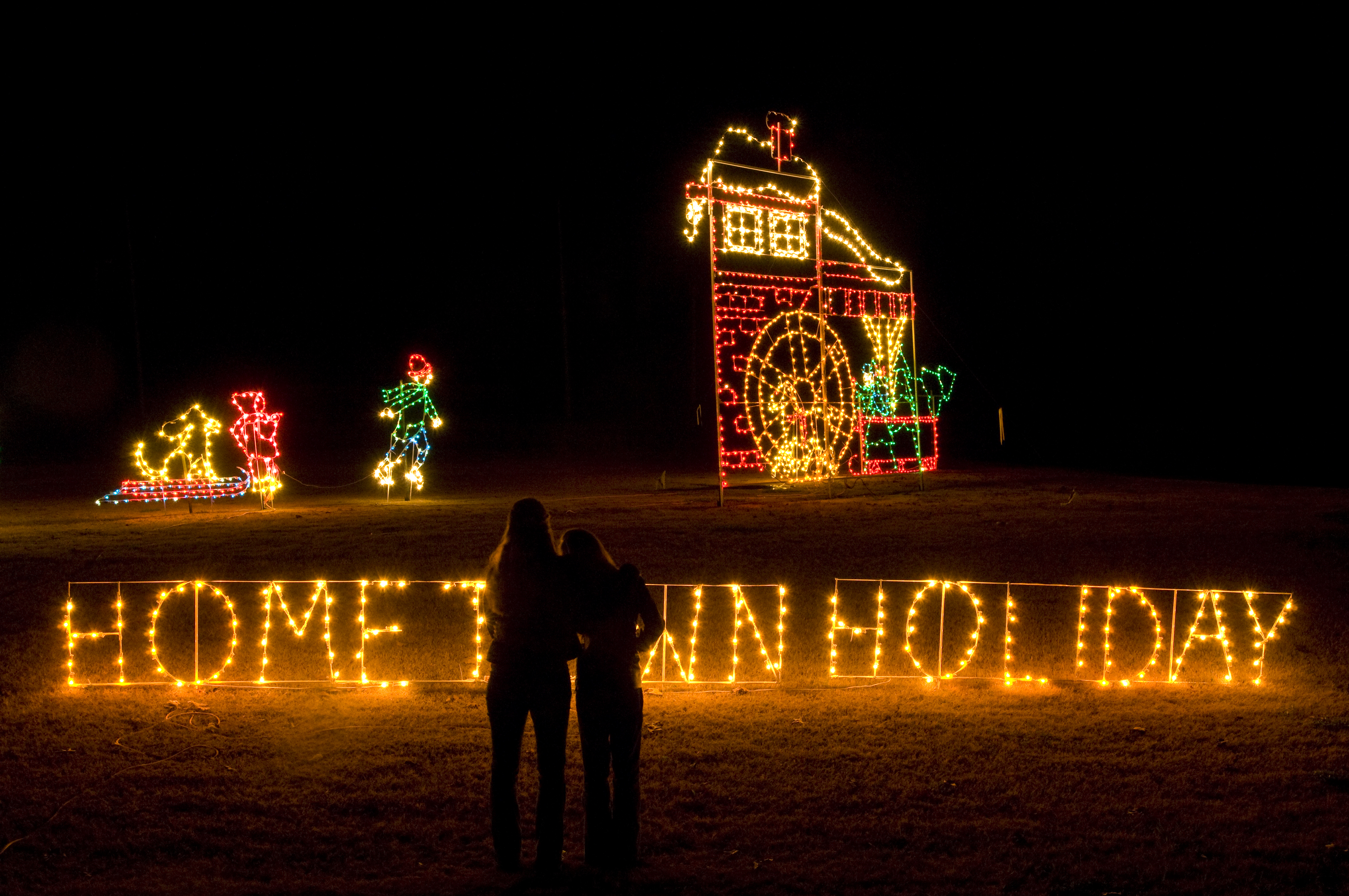 Southwest Arkansas
This corner of the state boasts numerous events along the trail. Courthouses, town squares, parades, city parks, and streets will be glowing for the season. Historic Washington State Park lights its preserved cityscape with luminaries and offers candlelight tours. Take a horse-drawn surrey ride throughout town. Hot Springs festoons its historic downtown with lights, while Garvan Woodland Gardens features more than four-million lights throughout 17 acres. Magnolia highlights its picturesque courthouse square with lights which the Greenhouse Cottages of Wentworth has their annual drive-through display. In El Dorado you can drive under one of the largest man-made Christmas trees in Arkansas. At nearby Smackover, the Museum of Natural Resources turns Oil Field Park into a winter wonderland of animated displays and lights. The world-famous Clydesdales pulling a stagecoach provide transportation for Santa in Texarkana's Christmas Parade.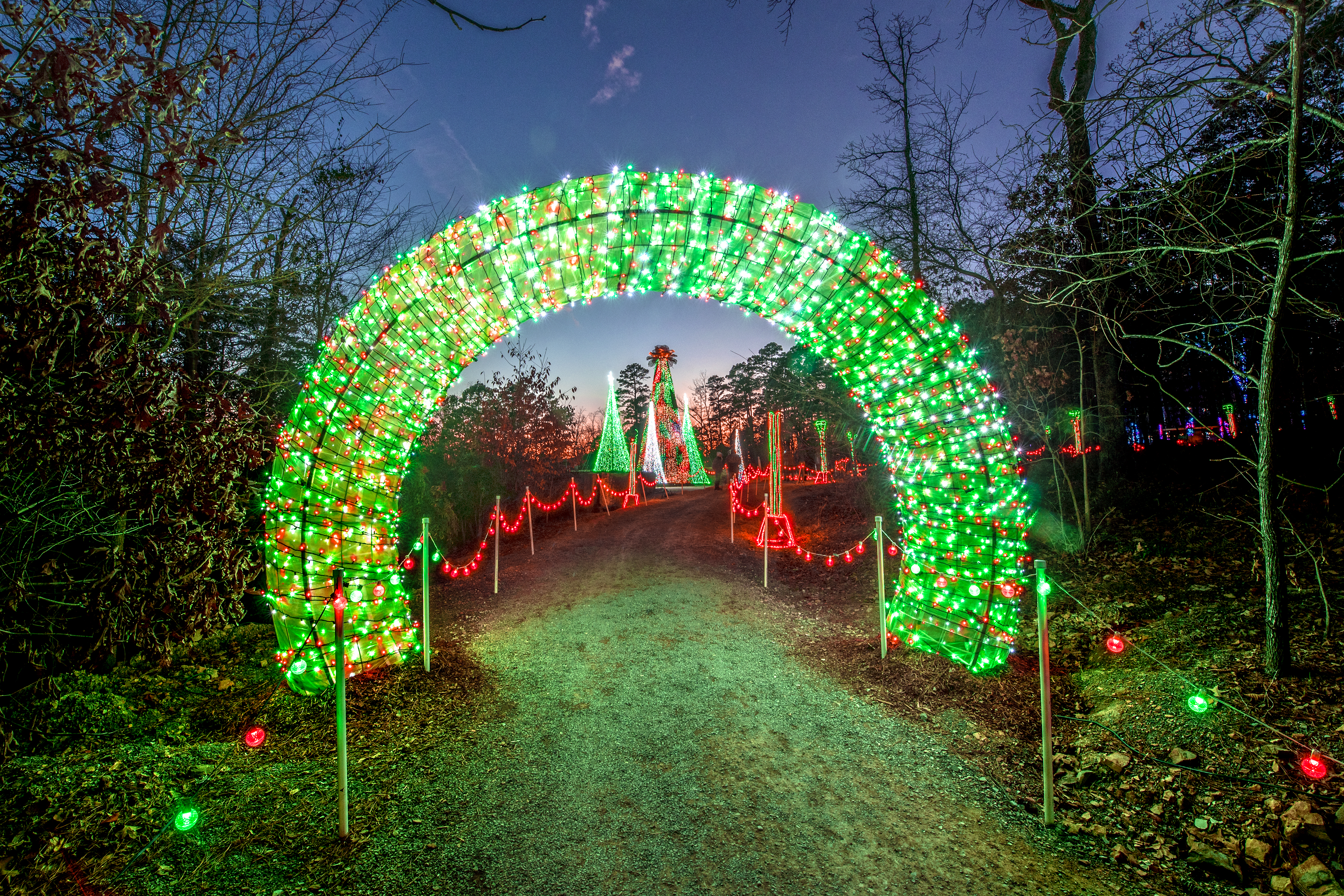 Central Arkansas
The Arkansas State Capitol lighting is a tradition dating back more than 75 years. Little Rock's Big Jingle Jubilee Parade ends at the capitol for the throwing of the switch by Secretary of State Mark Martin. The River Lights in the Rock will once again be in holiday colors. The Historic Argenta District of downtown North Little Rock is where you'll find the Northern Lights Christmas tree. Sherwood's annual lights through Sherwood Forest feature a mile of displays and the Santa Express while Jacksonville offers its annual making the downtown glow. The Saline County Courthouse in Benton is lighted for the season and offers a gazebo for visits with Santa. One of the pioneers of holiday lighting in Arkansas, Searcy, returns after a brief hiatus. All new lighting displays will be in Berryhill Park while the campus of Harding University is ablaze with more than 100,000 lights.
This is a brief overview of just some of the communities taking part this year. Complete information is available at www.Arkansas.com/TrailOfHolidayLights.