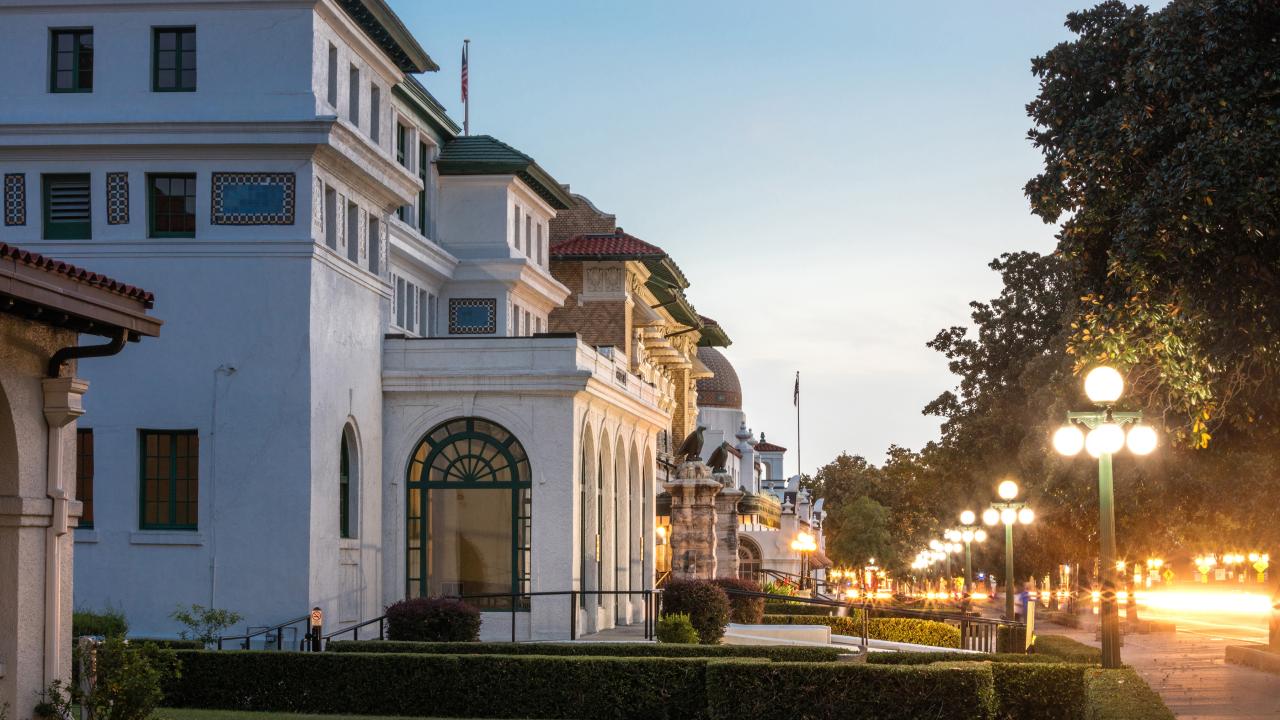 Explore Hot Springs National Park
Hot Springs National Park, which is the oldest unit within the National Park System, is a great winter destination because of the park's namesake attraction. The springs are the reason this land was first set aside for protection in the first place and this thermal water can be found in everything from spa treatments on Bathhouse Row to the craft beer at Superior Bathhouse Brewery, the first brewery located inside a national park! You can also taste this hot water for free at one of the various jug fountains located in the park. If you bring a cup and tea bag with you, you can even enjoy hot tea while you stroll the Row.
Aside from thermal water experiences, you can also stay warm by staying active. Hot Springs National Park has over 25 miles of hiking trails that lead to scenic vistas and to destinations like the Hot Springs Mountain Tower, which offers an aerial view of downtown Hot Springs and the surrounding Ouachita National Forest.
Explore downtown Hot Springs
Walking and exploring the downtown shops and art galleries on Central Avenue is also a nice way to spend a winter day. You can refuel at spots like Kollective Coffee & Tea or the Ohio Club, which is said to be home to the oldest bar in the state!


Explore outside downtown
Hot Springs is home to Oaklawn Racing & Gaming, which is the only place you can see live Thoroughbred racing in the state. The live racing season at this venue starts in the winter, so a prime time to see the action. The Mid-America Science Museum, which is Arkansas' largest hands-on science center, is also a great winter stop for families to check out.


Explore the outdoors! 
The smallmouth bass streams of the Ozarks and Ouachitas are popular any time of year; but, winter makes for a nice time because water levels are just right and rivers are less crowded. The same can be said for the trails in the area, whether your favorite pastime be hiking or mountain biking on trails such as the Northwoods Trails. Winter is also a time to watch for wintering bald eagles. State parks in the area also offer guided lake tours (via a covered barge) to try to spot these eagles in the wild. 

 
Overnight and unwind
Something about winter and a cabin go hand in hand. Nearby state parks such as Lake Catherine State Park and Lake Ouachita State Park have cabins you can stay at and there are also other options throughout the area. You can research our Cabins page to find one that best suits what you might be looking for.