A to Z Guide to Summer Fun in Arkansas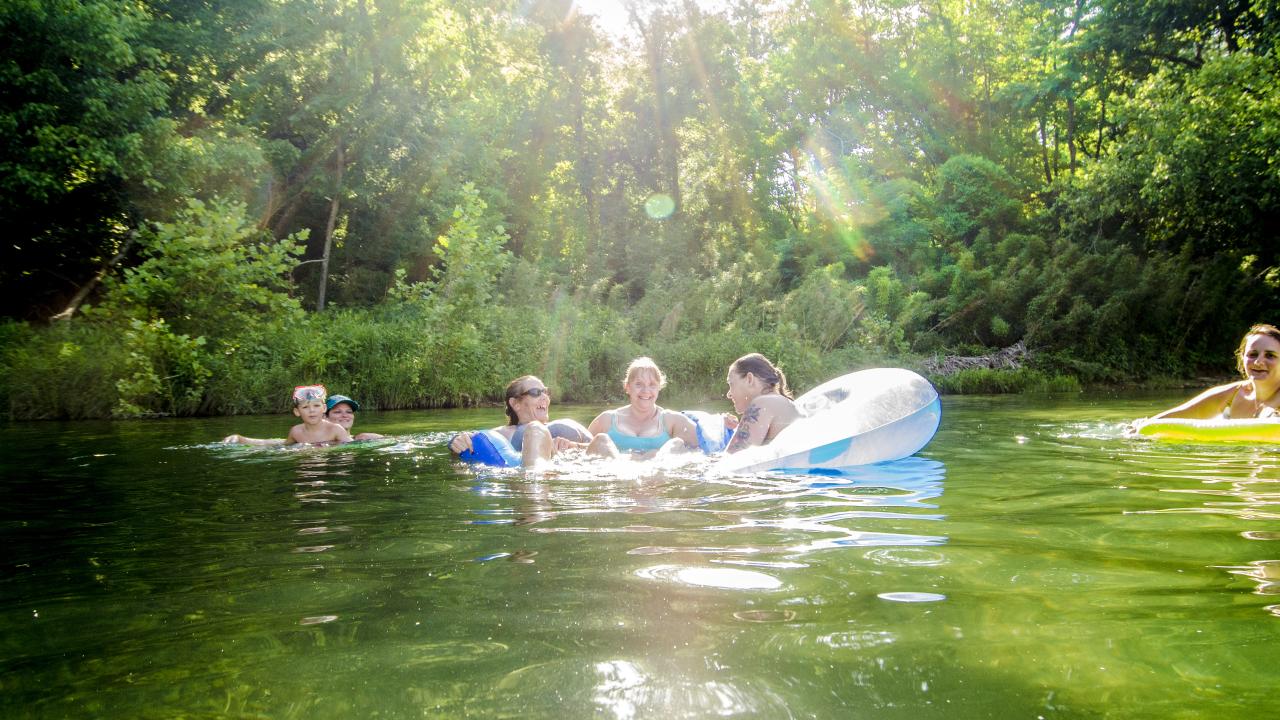 As the weather warms up and days get longer, here's an A to Z guide to help you get the most out of your summer fun. Although, honestly, the four seasons of Arkansas are so nice that many of these activities and locations can be enjoyed year round.
A – Arkansas State Parks
From the mountains of the Ozarks and Ouachitas to the flatlands of the Delta, you'll find an array of activities and experiences for every individual, family, or group to enjoy. The diversity of offerings ranges from natural parks for outdoor recreation, battlefields, archeological parks, a folk center, a 19th-century village, courthouses, museums and a unique diamond mine. The Arkansas State Parks system contains 52 locations across The Natural State. Visit ArkansasStateParks.com.
B – Baseball
Baseball originated before the American Civil War. See this popular pastime played in Springdale at Arvest Ballpark, home to the Northwest Arkansas Naturals. In North Little Rock, the Arkansas Travelers play at Dickey-Stephens Park. Don't miss the Hot Springs Historic Baseball Trail, containing historical markers denoting where American baseball legends trained and played across the city. If you don't know the spring training connection of baseball and Hot Springs, just watch "The First Boys of Spring" for a great documentary by Larry Foley. www.facebook.com/naturals; www.facebook.com/ArkansasTravelers;  
www.HotSpringsBaseballTrail.com; www.TheFirstBoysOfSpring.weebly.com
C – Craft beer
Local breweries have long been popular in Arkansas with operations in central and northwest Arkansas. There are more than a dozen different operations in the state serving a variety of foamy brews.
The craft-beer scene is particularly booming in northwest Arkansas, where the Fayetteville Ale Trail is increasingly followed. Ten breweries are now on this self-guided tour that rewards beer lovers who get their passport stamped at each one with a bumper sticker and commemorative bottle opener. While it started in Fayetteville, the trail also includes breweries in the cities of Springdale, Rogers and Bentonville, and private tours with designated drivers. A nanobrewery, Gravity BrewWorks, can be found in the small town of Big Flat in the north central region of The Natural State. Find the a list of breweries in Arkansas.
D – Downtowns
In small towns and big cities, downtown areas are vibrant with Farmer's Markets, restaurants, shopping, museums, festivals, and more. No matter where you are traveling in Arkansas, always take time to check out the downtown. 
E – Elk watching
Elk have free range and can be seen at several different locations near the Buffalo National River in North Central Arkansas. The most common place to view them is the six miles of Ark. 43 and Ark. 21, in Boxley Valley. The best times to see the elk are dusk and dawn. In the heat of the summer they will usually be under the shade of a tree or along the river's edge. 
F – Fishing
Arkansas is a hot bed of action for multiple species and year-round fishing. Choose from lakes, streams, bayous, creeks, ponds, and sloughs. Fishing for trout is a year-round sport on the North Fork, White, Little Red and Spring rivers. The Natural State is also home to nine species of bass, plus walleye, catfish, crappie, bream and other game fish. 
G – Golf
Experience some of the best courses in Arkansas via The Natural State Golf Trail. From rolling hills to hardwood forests, towering pines to mountain lakes, pristine rivers to fertile farmlands, the state boasts amazing golfing experiences in every section of Arkansas. The trail is comprised of 12 unique courses – Big Creek, Bella Vista, Eagle Crest, Glenwood, Harbor Oaks, Hot Springs, Mountain Ranch, Red Apple Inn, Sage Meadows, Stonebridge Meadows, Tannenbaum, and The Ridges at Village Creek. 
H –Haunted Arkansas
You don't have to wait until Halloween to get the heebie-jeebies. Check out the allegedly haunted sites in Arkansas. Some are bed and breakfast inns or hotels and spas, where you can dare to spend the night. Others are whole ghost towns. You can also get a fright at historic locales, and seeing mysterious lights, or legendary monster sites. 
I – Island fun
Getting to Sugar Loaf Mountain in the middle of Greers Ferry Lake is half the fun via a shuttle from Fairfield Bay Marina. Then take the short trek (1.6 miles roundtrip) to the top for panoramic views. Along Arkansas' first designated National Scenic Trail, you'll see wildlife, bluff formations, and native flora and fauna. A series of wooden stairs at the southern end lead to the top. 
You can also enjoy an inland island in Texarkana, where at Photographer's Island you have the unique opportunity to have your photo made while standing in two separate states - Arkansas and Texas - at the same time.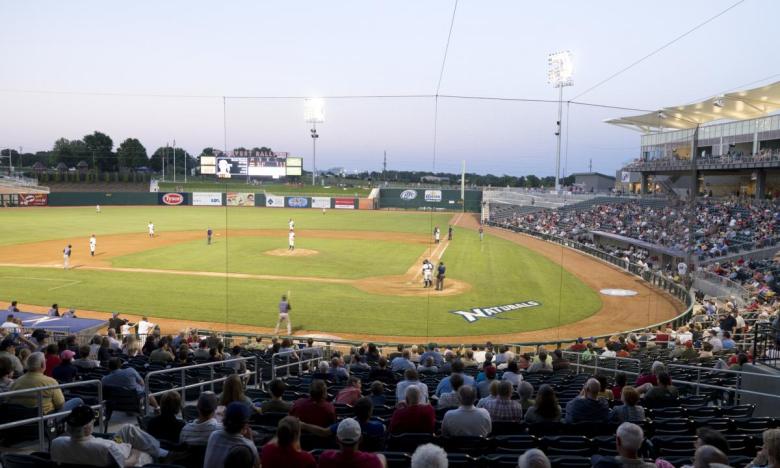 J – Johnny Cash
Ray Cash brought his family to Dyess in 1935 when President Roosevelt's administration created Dyess Colony in Mississippi County, a space for farming families and an experiment in American socialism. With no money down, the Cash family was given 20 acres of fertile bottomland and a five-room house in which to live. The house was seen in the motion picture "I Walk the Line." The house has been restored and contains exhibits related to the establishment of the colony, lifestyles of typical colonists, and the impact that growing up in Dyess had on Johnny Cash and his music. Visit the home of Johnny Cash and see the childhood of an American music icon. 
K – Kayaking and canoeing
There are many Arkansas waterways that make the perfect warm-weather getaway. The Buffalo National River, the nation's first, is perhaps the most famous in Arkansas with its limestone bluffs. But numerous other rivers and streams are fun to float whether you want a leisurely trip, whitewater rapids, or fish- filled streams. For example, South Arkansas' Bayou Bartholomew is considered the longest bayou in the world. The waters of Felsenthal National Wildlife Refuge have loop trails and a linear trail to paddle. The Siloam Springs Kayak Park offers fun chutes, ladders, and play waves. 
L – Lakes and rivers
Take advantage of the more than 600,000 acres of lakes in The Natural State. Lakes are recreational havens for swimming, boating, fishing, jet skiing, wakeboarding, tubing, and scuba diving. Lake Chicot is both the state's largest natural lake and North America's biggest oxbow. The Ouachita Mountains are home to the Diamond Lakes – Hamilton, Ouachita, Catherine, Greeson and DeGray. Popular in the Ozark Mountains is Beaver Lake, Norfork and Bull Shoals lakes and Greers Ferry. All are known for their crystal-clear waters. Numerous marinas are available and rent the watercraft you want for wet and wild fun.  
M – Mountain biking
Arkansas is one of the nation's premier biking destinations with terrain and events for all skill levels. The Natural State is home to five trails deemed Epic by the International Mountain Bicycling Association (IMBA), which held its world summit in Northwest Arkansas in 2016. Three Arkansas cities hold IMBA Ride Center status – Bentonville (silver level), Fayetteville (bronze level), and Hot Springs (bronze level). This designation is awarded to areas that offer a range of trails for various riding styles and first-class amenities that cater to cyclists. Northwest Arkansas has been named the first-ever regional Ride Center. 
N –National parks and nature centers
When you look across the spectrum of Arkansas' National Park Service sites, you discover places to learn about the Civil War, civil rights, presidential politics, conservation, health, and Arkansas history. All seven are worth a visit: Arkansas Post National Memorial, Buffalo National River, Fort Smith National Historic Site, Hot Springs National Park, Little Rock Central High School National Historic Site, Pea Ridge National Military Park, President William Jefferson Clinton Birthplace Home National Historic Site.
The Arkansas Game and Fish Commission in its mission of managing fish and wildlife resources has constructed nature centers across the state to teach about the outdoors. Part classroom, part museum and part playground, the centers help people of all ages better understand their natural surroundings. Each one focuses on the natural elements and ecosystems found in its region of the state. Currently there are five: Governor Mike Huckabee Delta Rivers Nature Center; Forrest L. Wood Crowley's Ridge Nature Center, Janet Huckabee Arkansas River Valley Nature Center, Witt Stephens Jr. Central Arkansas Nature Center, J.B. and Johnelle Hunt Family Ozark Highlands Nature Center.  
O – Ozark Highlands Trail
The OHT is a backpacking and day-use hiking trail that roams across the highlands of the Ozark National Forest for 210 miles in all from Lake Fort Smith State Park to Tyler Bend of the Buffalo National River, and across the Sylamore Ranger District. 
P – Peel Ferry
The last public ferryboat operating in the state, Peel Ferry transports vehicles and passengers across a section of Bull Shoals Lake during daytime hours. Catch it on the west shore along Ark. 125. 
Q – Quartz crystals and diamonds
You'll find multiple "dig-your-own" crystal mines in the Ouachitas with most of them located in the small Ouachita Mountain hamlet of Mount Ida, the Quartz Crystal Capital of the World. Additional mines are found in Mena, Jessieville, and Story. 
In Murfreesboro, Crater of Diamonds State Park is North Americas' only diamond-producing site open to the public. Park policy is finders-keepers, and park staff provide free identification and certification of diamonds found. Interpretive programs and exhibits explain the site's geology and history and offer tips on recognizing diamonds in the rough. 
R – Road cycling
Arkansas boasts seven Bicycle Friendly Communities (as designated by The League of American Cyclists) – Bentonville, Conway, Fayetteville, Jonesboro, Little Rock, North Little Rock and Rogers – as well as cities and towns across the state offering a range of road routes. Northwest Arkansas is home to the Razorback Greenway, a 36-mile-long regional trail system. In the Delta, the Mississippi River Trail winds along the Great River Road National Scenic Byway. Southwest Arkansas is home to routes that lead to scenic views of the surrounding Ouachita Mountains. On the Arkansas River Trail, riders traverse the Big Dam Bridge, one of the world's largest bridges built specifically for bicycle and pedestrian traffic. 
S – Spas
Two cities that are especially known for spas and rejuvenation are Eureka Springs and Hot Springs. Both have a thriving spa scene rich with spa history and bathing rituals as well as historic and new venues. Spa services statewide range from soothing massages to medi-spa treatments. The variety of venues is diverse as well.
T – Trains
You can book your ticket to ride on a couple of attractions in Northwest Arkansas. The Arkansas & Missouri Railroad rolls through the scenic Boston Mountains. The passenger train departs from Springdale, Winslow, Van Buren and Fort Smith year-round. Eureka Springs & North Arkansas Railway runs a vintage 1940s diesel locomotive. Hop aboard for an hour-long excursion or go all out and enjoy lunch or dinner in the elegant dining car.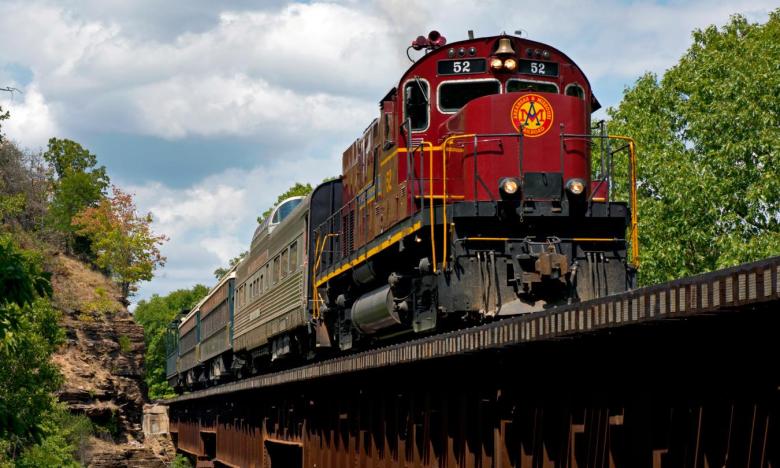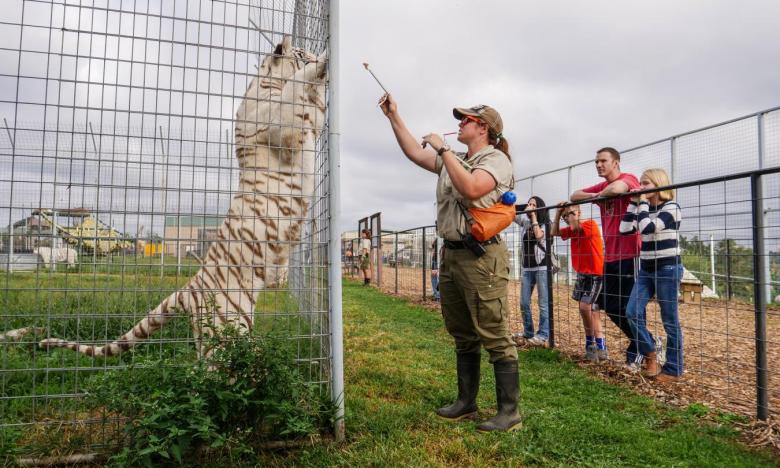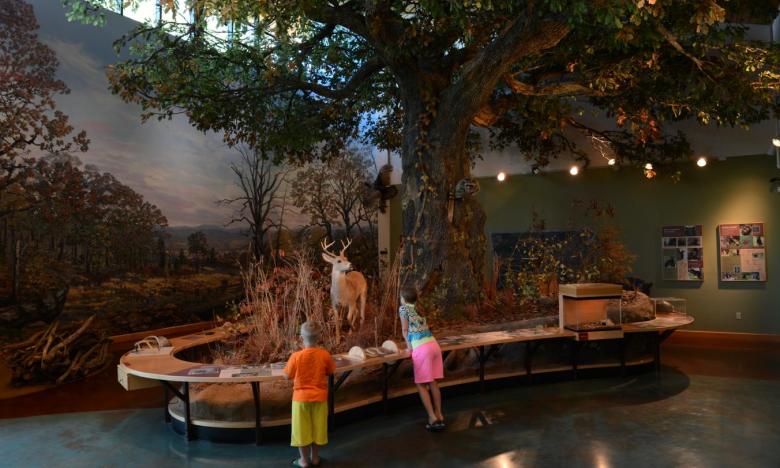 U – Underground caves and caverns
Bearing names like Mystic, War Eagle, Crystal Dome, Cosmic, Spanish Treasure, and other flights of imagination, Arkansas' show caves are each distinctly different. With an average year-round temperature ranging from the upper 50s to lower 60s, depending on the cave, Arkansas' limestone caves are an entertaining respite with lingering legends of desperados, moonshiners and Spanish Conquistadors. The granddaddy of them all, Blanchard Springs Caverns, is operated by the U.S. Forest Service.
Visitors who venture below ground will find glistening fossils; popcorn, flowstone, helictite, stalagmites, stalactites, and other formations; sometimes narrow passageways; and deep pools that are home to blind salamanders. Some caves offer other on-site attractions, such as gemstone panning, gift shops, museums, snack bars, and more. 
V – Vineyards
Arkansas is the largest and oldest wine-producing state in the South. While it has plenty of old growth vines producing wines for fourth and fifth generation-run wineries, there are some budding vineyards taking hold in the industry as well. All of The Natural State wineries offer tasting rooms and some have free tours and special events. Just follow the Arkansas Wine Trail for scenic views and tasty fun. 
W – Water parks and theme parks
Magic Springs Water and Theme Park in Hot Springs has more than 80 attractions. The water park includes a wave pool, Crystal Lagoon, Boogie Blast, surf simulation ride, and Splash Island. There are also Dive-In movies and a summer concert series. The theme park has mild to high thrill rides for small kids and adventurous adults. 
In North Little Rock, Wild River Country has water slides, a wave pool, river rapids, lazy river, and a children's area. 
Numerous towns also now have aquatic parks with slides, splash pads, lazy rivers, and pools for cooling off in. 
X – eXtreme Sports
Arkansas is a great place to test your adventure meter, whether you enjoy watersports, sky diving, underground caverns, mountain biking, zip lines, or rock climbing. Seek your adrenaline rush rock climbing, hang gliding, motocross riding or off-road ATVing. Kayak white water rapids, ride Epic mountain bike routes and zip through hardwood forests. Or go diving or wakeboarding in Arkansas' lakes. 
Y – You
Snapping selfies and tagging #ArkansasSummers on your favorite social media.
Z – Zoos
The Little Rock Zoo is home to more than 750 mammals, birds, reptiles and amphibians. While not officially zoos, other animal refuges and habitats worth checking out include Turpentine Creek Wildlife Refuge in Eureka Springs; and Arkansas Alligator Farm and Petting Zoo in Hot Springs; www.LittleRockZoo.com; www.TurpentineCreek.org; www.AlligatorFarmZoo.com