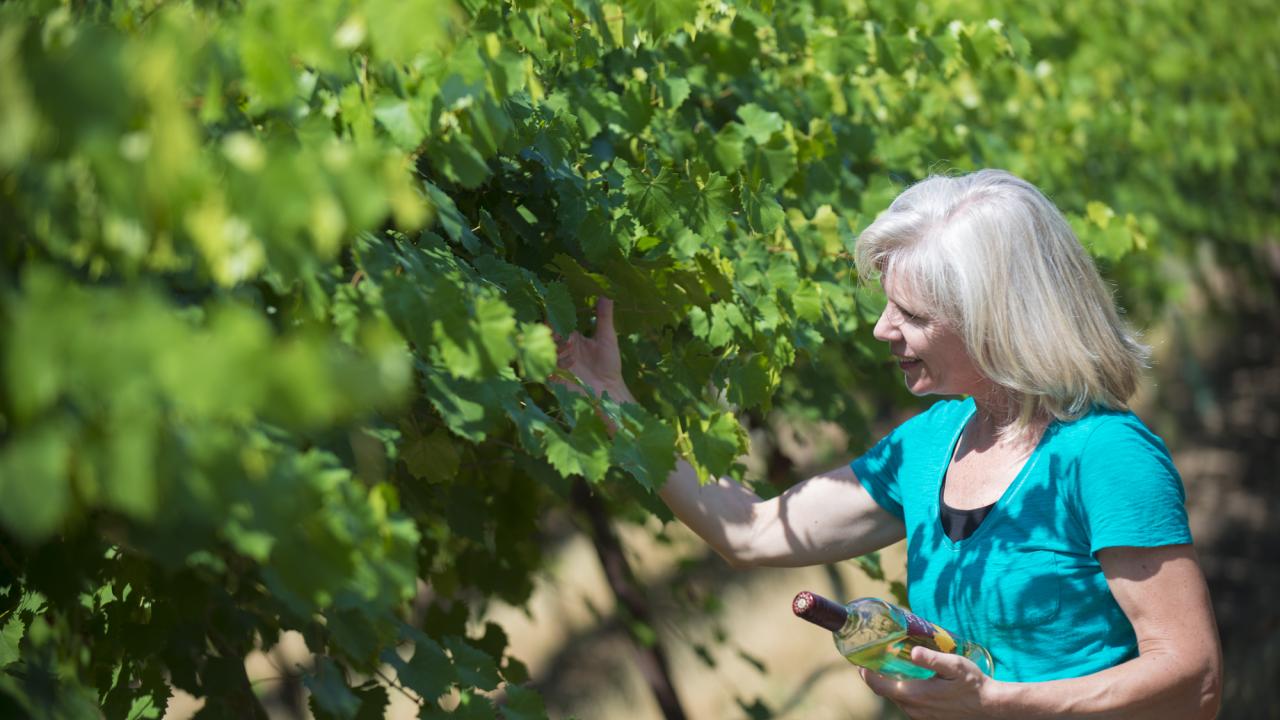 Arkansas wine is a natural byproduct. Two European families settled in the Arkansas River Valley, attracted by its fertile sandy soil and moderate climate. These pioneers of the American wine industry were Jacob Post, who came to America in 1872, and Johann Wiederkehr, who immigrated to Altus from Switzerland in 1880. Area conditions reminded them so much of the fine wine-making regions of Germany and Switzerland that they each established vineyards, the beginning of viticulture in Arkansas.
Today, the wine country of the Arkansas River valley continues to thrive. Plus, wine making has returned to areas like Tontitown that previously had a rich history of Italian immigrants and wine making. Additionally, it has spread to other areas of the state offering a trail worth following for delicious fun.
Roland
Fully equipped luxury log cabin located 20 minutes from downtown Little Rock features a stacked rock fireplace, hammered copper double slipper tub, surround sound home entertainment system, king bed, board games, magazines, books, iron, ironing board, hair dryer and a walk-in two person shower with rainfall shower head. The outdoor hot tub for two is located on the deck with views of Pinnacle Mountain and Lake Maumelle in the distance. Complimentary self-serve chocolate "Fondue-For-Two" in cabin upon arrival. Two-person maximum occupancy. Wedding package available. On-site winery with tasting room.
Roland
BoBrook Farms is a 235-acre working farm and event venue in Roland just down the road from Pinnacle Mountain State Park. Offers pick-your-own blueberries and blackberries in May and June and pick-your-own pumpkin patch, winter squash and gourds in October. Onsite River Bottom Winery specializes in fruit wines from the farm and is open year round. Popular event venue for outdoor weddings, birthday parties, field trips, special events and more. Includes a cabin for dressing the wedding party and a 4,000-sq.-ft barn for reception and dancing. Capacity for 500 guests and 300 vehicles.
Altus
Located in Arkansas' Wine Country, this winery is the world's largest planter of Cynthiana grapes, the largest U.S. Chardonnay vineyard outside California and the largest Zinfandel planter in Arkansas; wine tasting room; available for weddings and special events. Bus tours should call in advance. Wedding packages, RV camping available; Project Sustainability includes recycling program, use of sustainable products, eco-friendly cleaners; water runoff used in the vineyards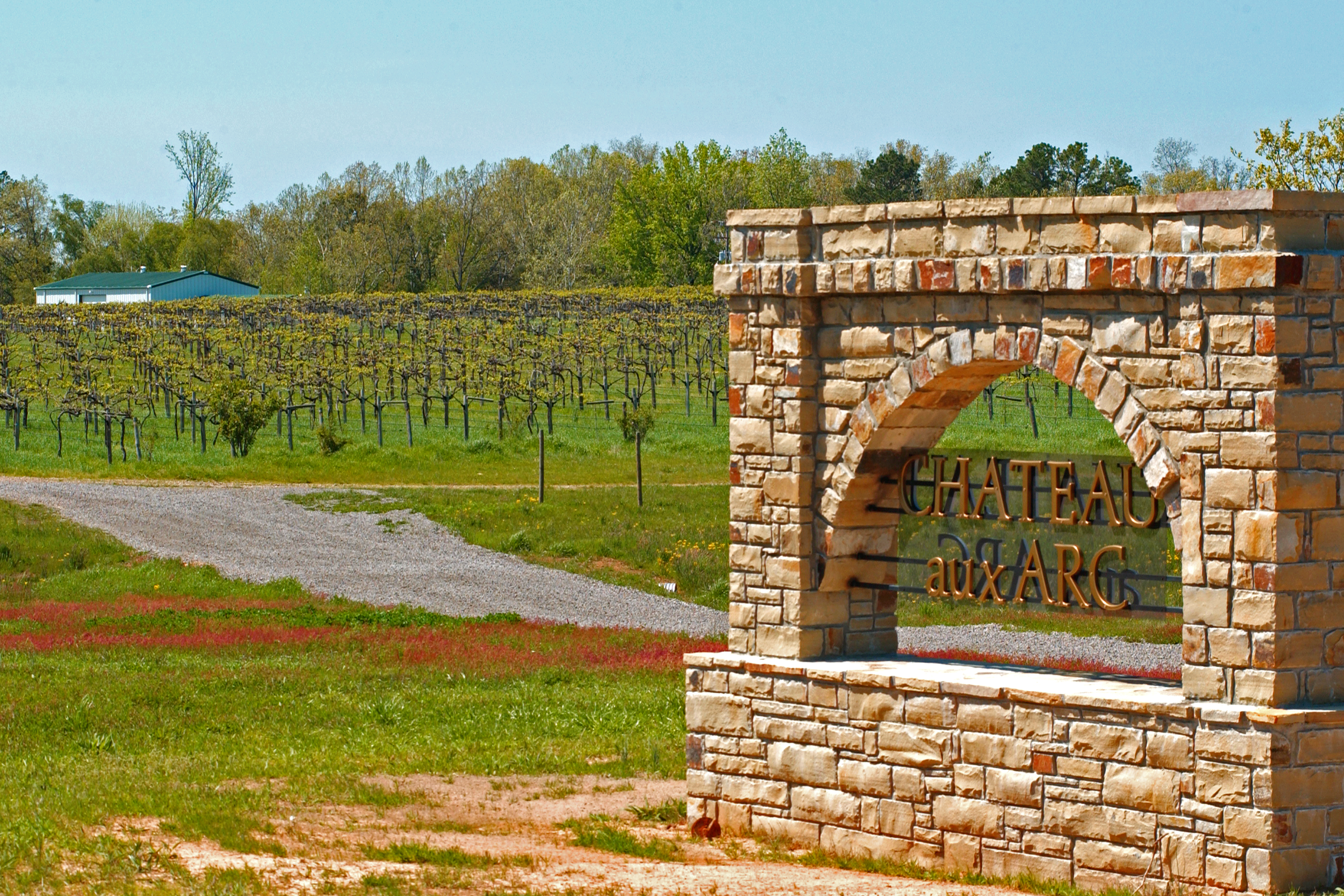 ​
Paris
Operating winery, vineyard and wine museum. Private chapel located on the grounds houses a bell collection and bell towers. Two suites are available for lodging. Weddings can be held on the property (but not in the chapel).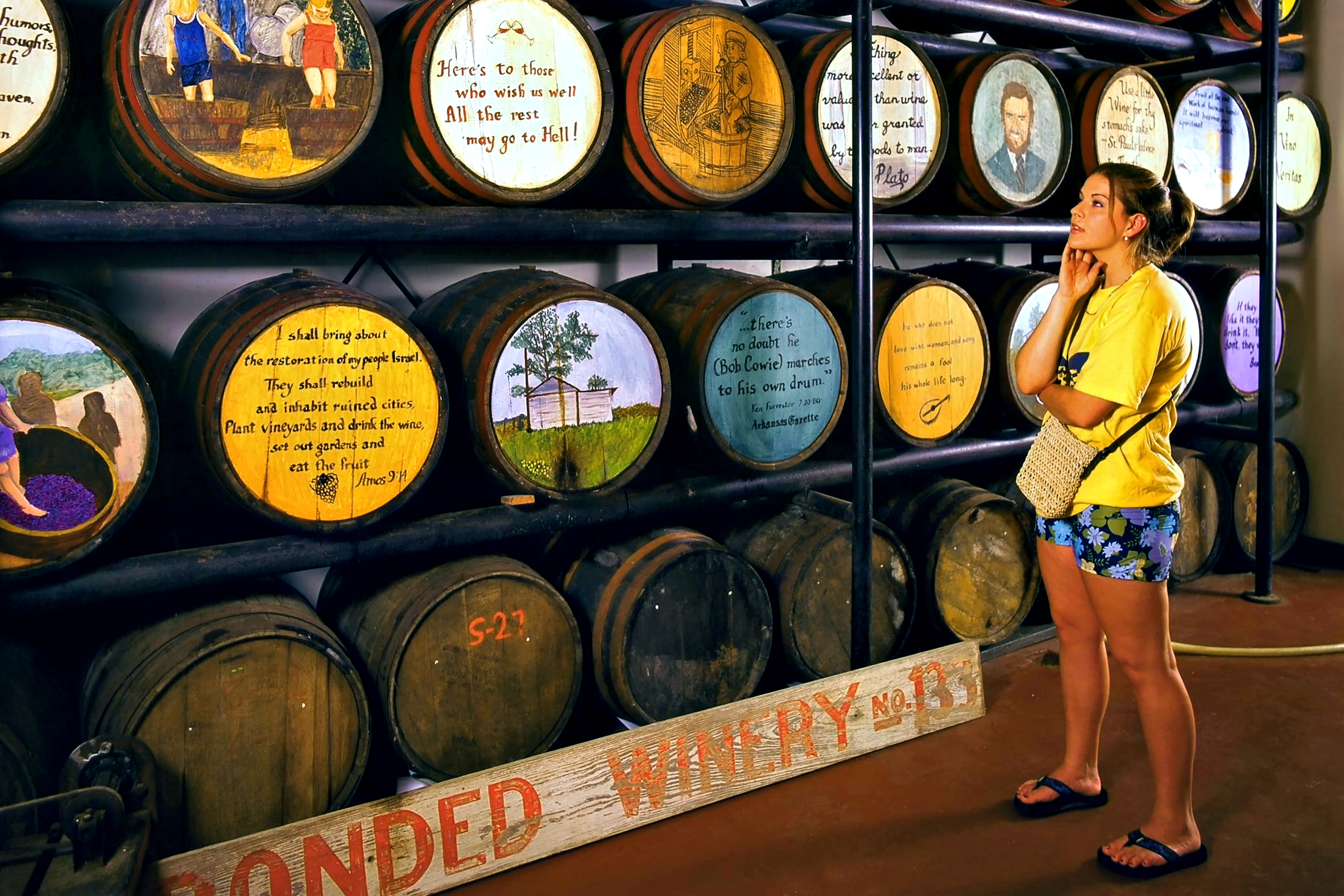 ​
Altus
James Dahlem's family roots run deep in the grape business with his grandfather running a bonded winery and him growing up in the vineyards. James purchased his own vineyard in 1996. In the first year, he enjoyed immense success among the locals who were eager to come out and pick fresh grapes by the pounds. James also sells his grapes to grocery stores and fresh produce stands. To this day, the Dahlem Vineyard continues to thrive. The table-grape vines date back more than 35 years old; breeding plenty of richness and flavor for the teeming variety of grapes which include large purple Venus grapes, Mars, Reliances, sweet Interlaken grapes and our very own Cynthiana --the official grape for Arkansas. RV camping offered at Grape Country RV Park.
Altus
Dionysus Wine & Brew is a locally owned and operated boutique winery. Located in Altus, AR and nestled in the breathtaking Ozark Mountains, co-founders Sharla & Dennis Wiederkehr craft expertly blended wines using their over 60 years of experience in the wine & hospitality industries. Gift shop and tasting room on site, with home brew kits, brewing supplies and Dionysus' own craft brews available soon. Primitive or self-sustained camping & one yurt rental onsite. Hosting parties and special events.
Eureka Springs
Produces a wide selection of wines from Keels Creek Vineyards and other Arkansas-grown grapes. Includes primarily dry white and red wines, lightly sweet wines. Tasting room located in a Spanish-style building shared with art gallery housing work of regional artists.
Altus
Historic cellar offers over 100-year-old tradition of wine making, bottling and tasting, plus tours; several traditional grape wine varieties as well as several specialty wines made from Arkansas-grown fruit such as blueberry and strawberry; gift shop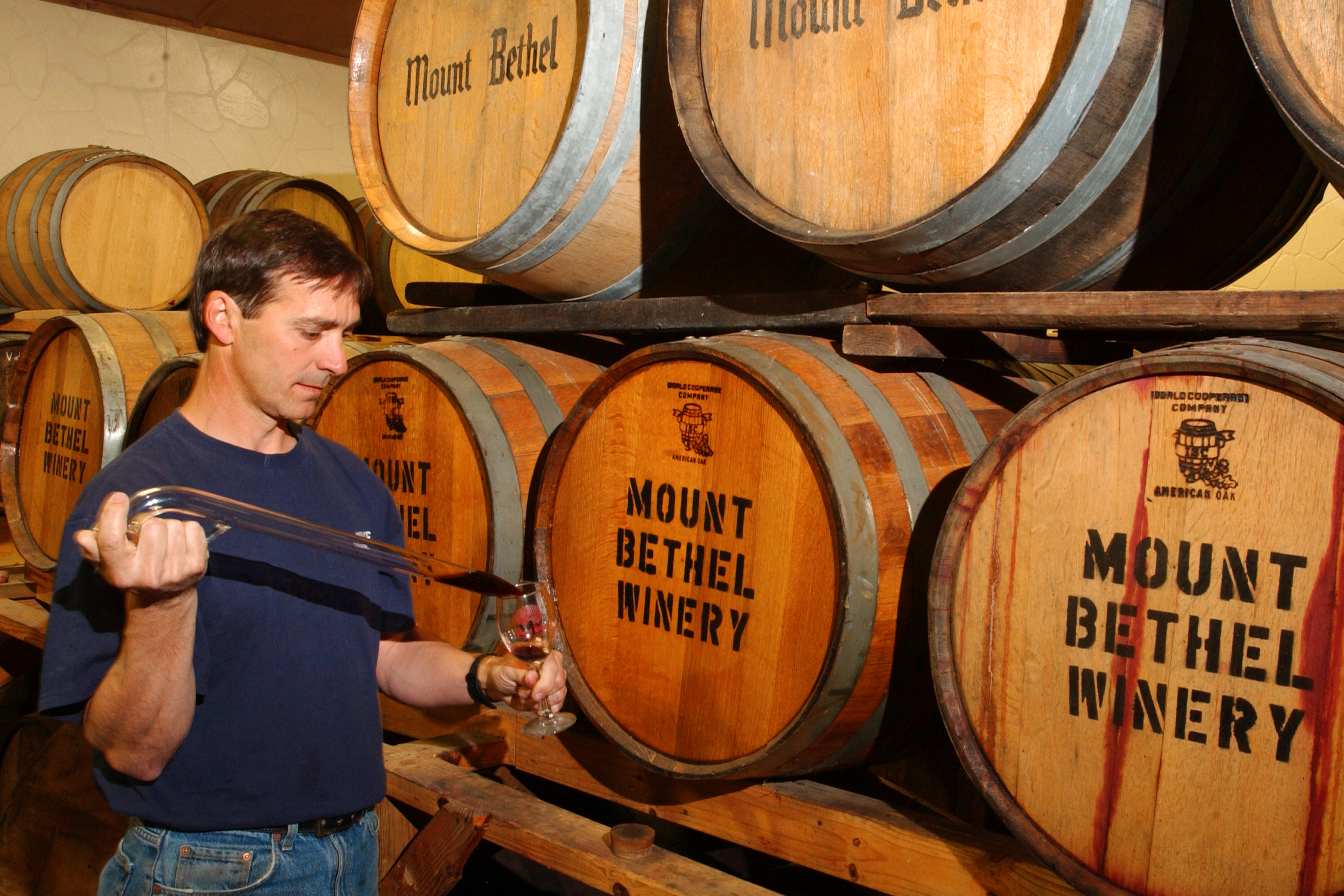 ​
Neumeier Winery
Wiederkehr Village
Best-known for its uniquely dry Muscadine wine. Located high atop Saint Mary's Mountain in the middle of Arkansas' growing wine industry. Custom pottery by a master artisan formed and fired on-site.
Morrilton
Handcrafted wines made in small batches; tasting bar; wine making classes and supplies; gift shop
Altus
Post Winery & gift store is located in Altus, Arkansas, which is part of the Altus Viticultural Area. A commercial kitchen allows the property to host tea room style lunches and small events. Onsite dining at The Trellis Room.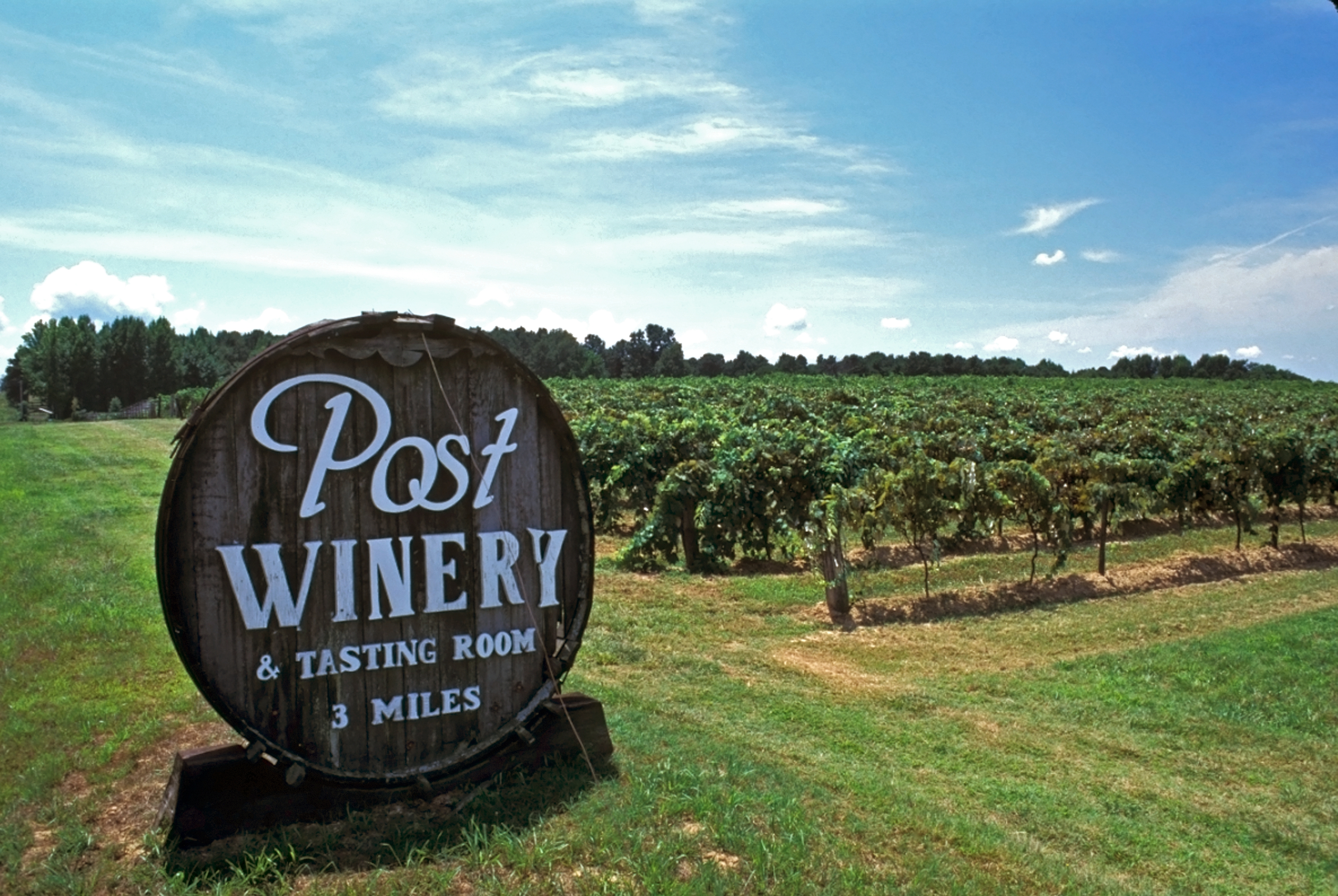 ​
Tontitown
Free wine tastings seven days a week. Housed in the Taldo House, built in 1917. Wines made on site from locally grown Ranalli Farms grapes, using old-fashioned recipes. Winemaking has been a Ranalli family tradition since 1923. Join us Wednesday and Friday nights (May-Oct.) for live music on the patio.
Springdale
Enjoy exceptional wines inside the beautiful tasting room, under the covered patio next to the fireplace or on one of the many oversized decks. Create everlasting memories in the beautiful Chapel Ruins and gather in the 3,500-square-foot newly renovated Stables for a variety of events.
Eureka Springs
Small farm winery located outside of Eureka Springs near Beaver Bridge; features artisan wines and local products including jellies, coffees, wine accessories and more. tasting room; vineyards have 14 varieties of grapes and several fruits. GROUPS: tours and special functions available with prior notice
Wiederkehr Village
Family owned and operated since 1880. Swiss heritage, vineyard tours, free wine tasting cellar tours, gift shop, Wiederkehr Village Wine & Spirits store -- all open year round, seven days a week. Wiederkehr Weinkeller Restaurant housed in original hand-dug 1880 wine cellar features award-winning continental cuisine and on National Register of Historic Places.
​