Arkansas Musical Legends: Sister Rosetta Tharpe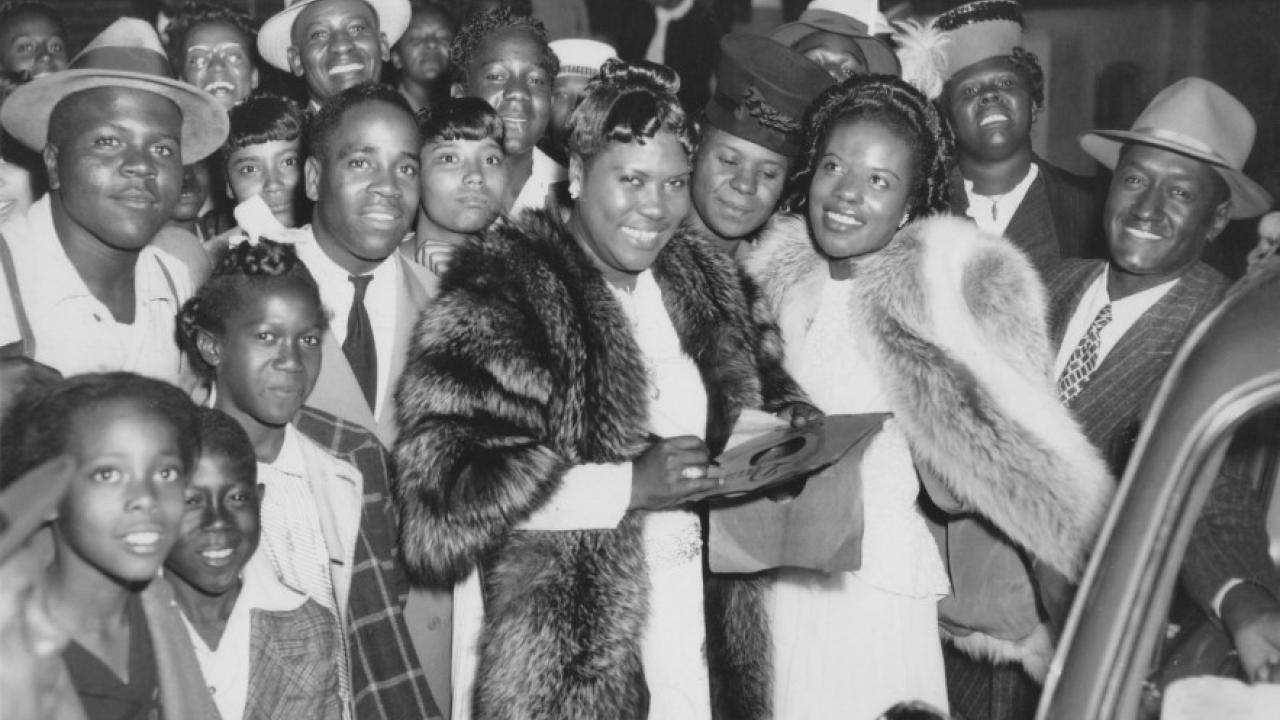 Sister Rosetta Tharpe was posthumously inducted into the Rock and Roll Hall of Fame as an Early Influencer. And an influencer she was…Elvis Presley was a huge fan. Bob Dylan, Little Richard, Carl Perkins, Tina Turner, Isaac Hayes, Jerry Lee Lewis and even fellow Arkansan Johnny Cash cited her as a musical influence. Her guitar playing appealed to legendary guitarists such as Eric Clapton, Keith Richards and Jeff Beck. She's been called "the Godmother of Rock 'n' Roll."
A new generation will be introduced to Sister Rosetta in the upcoming movie, "Elvis," expected in theaters in 2022. The film focuses on a young Elvis Presley, played by Austin Butler, and Tom Hanks as Presley's manager Colonel Tom Parker. Sister Rosetta was a major influence on Presley. She will be played by British singer and songwriter Yola, whose first album garnered four Grammy nominations.
Born in Cotton Plant, Arkansas, on March 20, 1915, Rosetta Nubin Atkins grew up in a musical and religious family. Her mother was an evangelist, mandolin player and singer, and Rosetta began singing and playing guitar at age 4…by age 6, she was performing alongside her mother. Rosetta and her mother joined a touring group of musicians and evangelists and eventually made their way to Chicago in the late 1920s.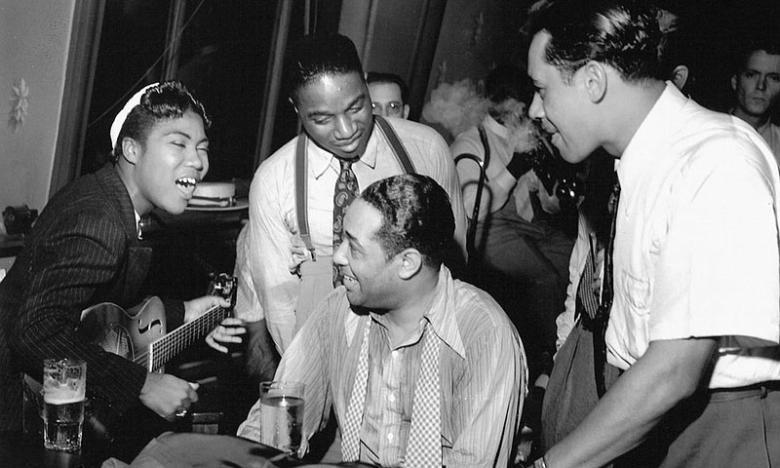 In the 1930s, Rosetta headed to The Big Apple, and while in New York City, she married a minister, Thomas Thorpe. Although the marriage ended in divorce, she began using "Tharpe" as her stage name. In 1938, Sister Rosetta Tharpe signed a contract with Decca Records and became an immediate hit with black and white audiences. In fact, it was Sister Rosetta's "Strange Things Happen Every Day," recorded in 1944, was the first gospel song to cross over on the Billboard charts. In fact, some music historians refer to the record as the first rock and roll song.
Sister Rosetta continued to perform gospel and secular music the rest of her life. In fact, she performed gospel music in blues clubs, such as Harlem's Cotton Club, with blues and jazz musicians, which upset some in the gospel community (many of which also did not like that she played guitar). In 1970, Sister Rosetta suffered a stroke and complications from diabetes. In 1973, she scheduled a recording session in Philadelphia but died the day before after another stroke.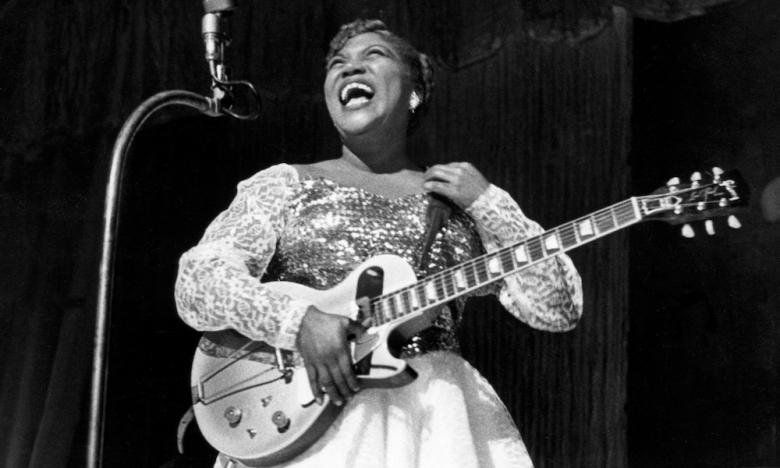 But that little girl from Cotton Plant who sang and played guitar at four-years-old has not been forgotten. She's a member of the Blues Hall of Fame, the Arkansas Entertainers Hall of Fame, and she was featured on a U.S. Postal Service stamp in 1998. In 2017, Highway 17 from Cotton Plant to Brinkley was officially named the Sister Rosetta Tharpe Memorial Highway. And, of course, she has her rightful place among other musical legends in the Rock and Roll Hall of Fame.