Bank Fishing Hot Spots in Arkansas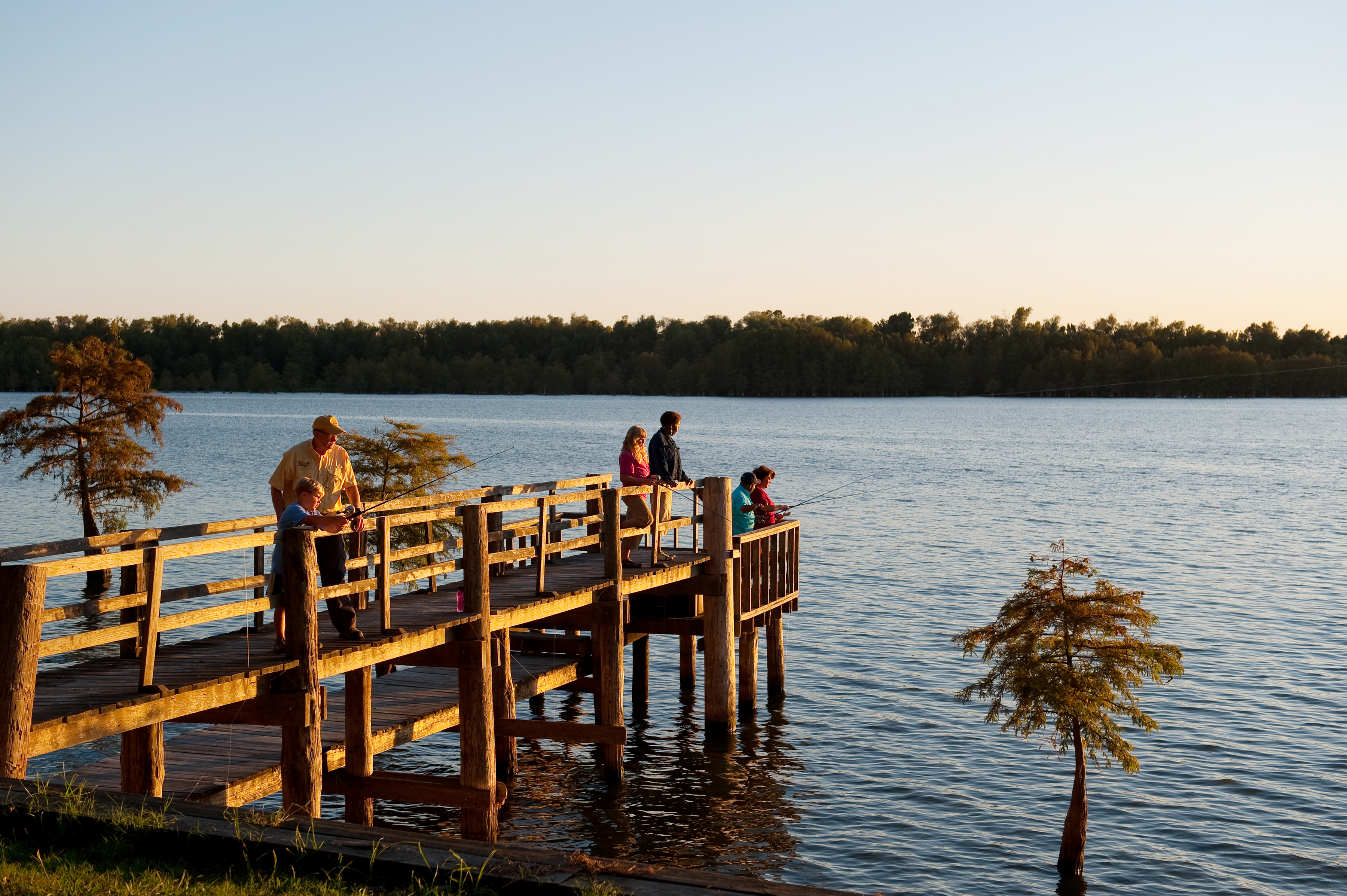 Almost half of Arkansas' anglers fish from the bank, according to an Arkansas Game and Fish Commission survey conducted from a random sample of all fishing license holders. Arkansas boasts more than 600,000 acres of lakes and 90,000 miles of rivers and streams, providing ample opportunities for anglers to cast their lines from the bank.
Tips for bank fishing
Similar strategies apply whether you are fishing lakes or rivers. The primary strategy is to look for cover such as weed beds, downed trees and submerged logs. Make sure it is within casting distance.
All you need is a fishing rod (an inexpensive one works fine), sinker, bobber, bait (crickets and worms) or lures.
Where to Fish
— Below U.S. Army Corps of Engineers' dams.
— Gravel beds, where fish spawn.
— Lakes with fishing piers. Don't just throw out into the open water. Fish love the shade the piers provide and use the pilings as cover.
— Shoreline buffer zones on AGFC lakes. Access those lakes and buffer strips from a public road or boat ramp, and you can walk around the lake fishing any spot you like.
— Where streams flow into other waterways, whether a lake or river, especially during spawning season.
Additionally, all Arkansas Game and Fish Commission accesses and fish attractors can be found using the AGFC's interactive maps at www.agfc.com/en/resources/maps. In high-population areas of the state, take advantage of stocked local ponds and lakes that are part of the AGFC Family and Community Fishing Program.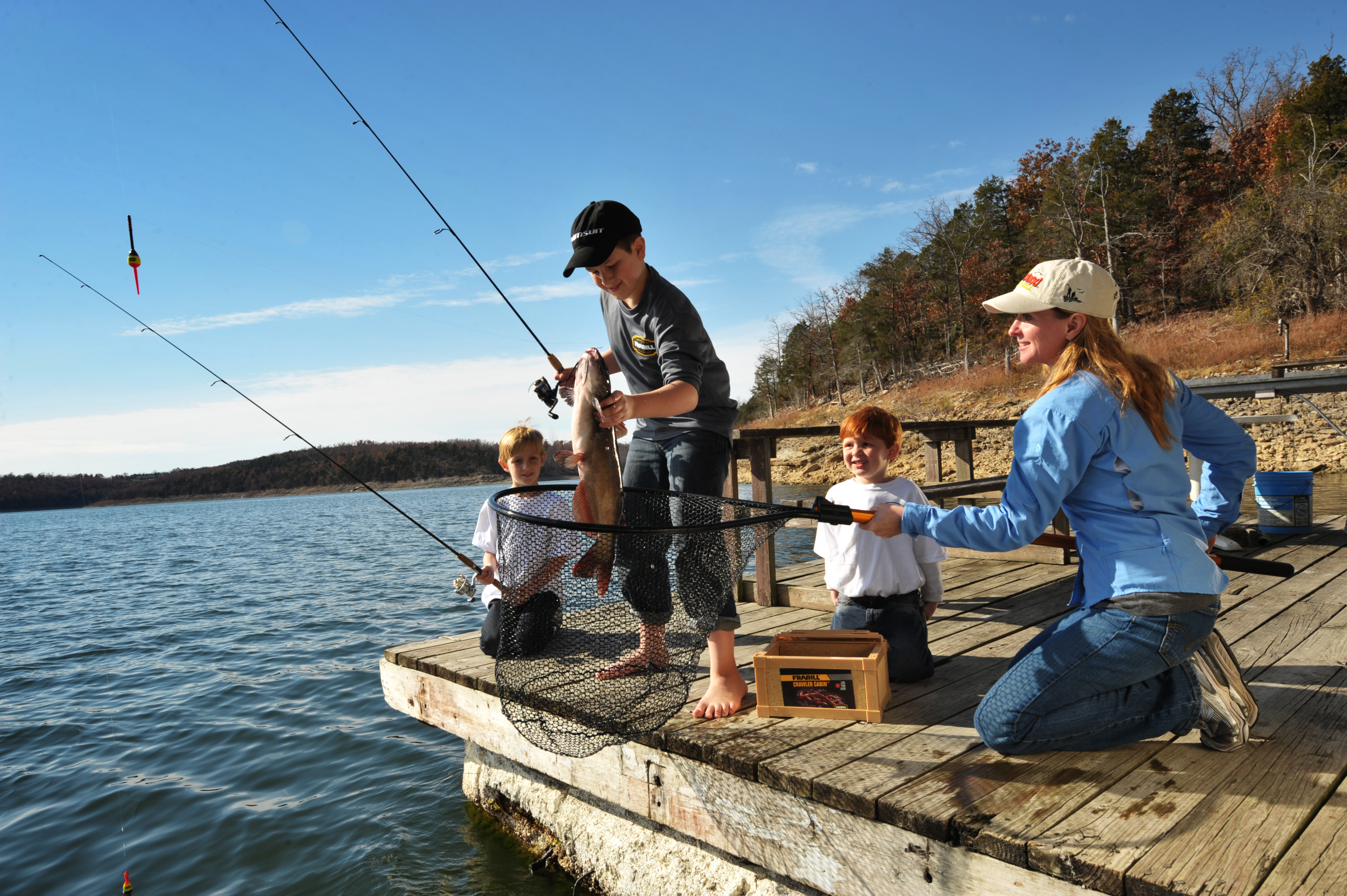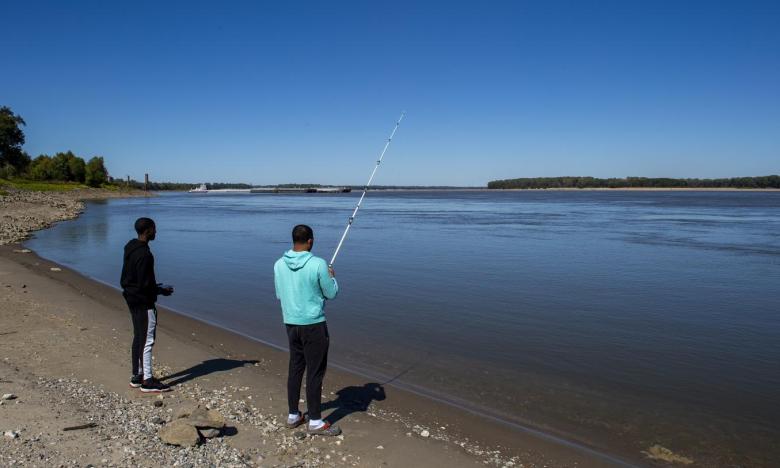 Hot Spots
Find more Arkansas fishing information here: https://www.arkansas.com/articles/best-fishing-rivers-and-lakes-arkansas.
Get your license from the AGFC.