Cornbread Had its Special Day in Little Rock
One of the foods most recognized as true Southern is cornbread.  However, we go owe Native Americans a big thank you since they are credited with creating the first versions of this popular quick bread.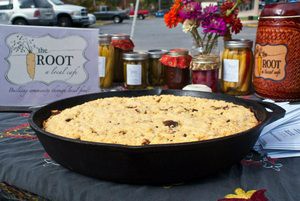 You can celebrate this popular food at the 5th annual Arkansas Cornbread Festival, Saturday, Nov. 7 in downtown Little Rock. Between 13th and 16th Streets on South Main is the setting for the event from 11 a.m. to 4 p.m.
Amateurs will compete either as individuals or as part of a team, vying for cash prizes of $1,200 for Best of Show, $750 for Best Traditional and Best Non-Traditional, and $500 for Best Side Dish. By popular request, restaurants will showcase their best recipes instead of competing.
Those in attendance can sample cornbread from each competitor then vote for the top prizes. A panel of local celebrities – KARK's Mallory Brooks, State Representative Charles Blake, and Emily Van Zandt from the Arkansas Democrat-Gazette — will choose the recipients of the Judge's Choice Awards.
Cosmo the Cornbread Man will be on hand for photographs for the kids – and adults. His coloring books plus event aprons and T-shirts will be available for purchase. Vendors selling local products and handmade crafts will be along South Main Street.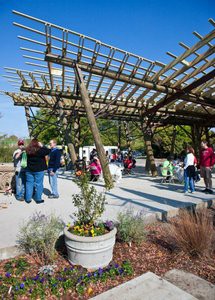 A food truck court will be in Bernice Garden and music by Charlotte Taylor and Gypsy Rain, Tonya Leeks Band, and That Arkansas Weather will flow from the Bud Light stage. Tickets are for sale online and in select Little Rock locations.