Culinary hot spots: Hot Springs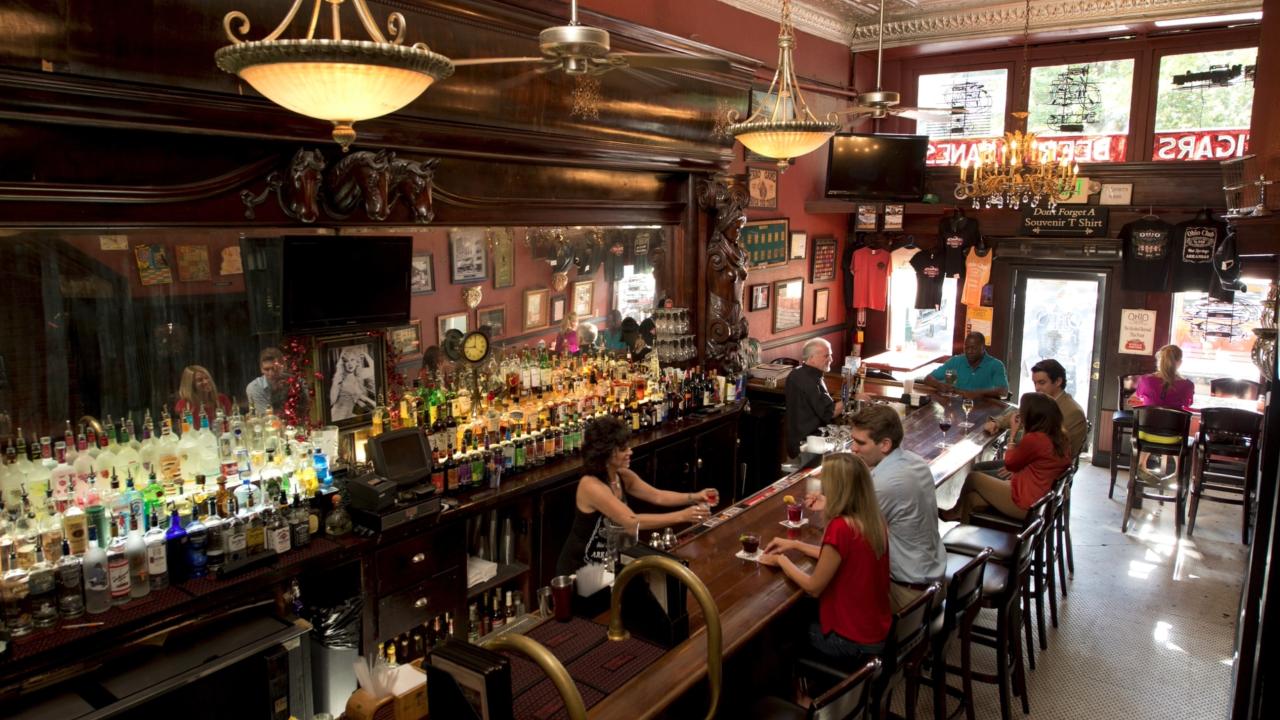 Hot Springs is a wonderful destination for fun and food. The diverse range of options you can find here are many, and you don't have to travel far to find them. Many can easily be found right on Central Avenue, the main road through downtown. Feast Mode is a video project of Visit Hot Springs, and spotlights interesting restaurants in town and what makes them special. Below are a sample of some you will come across on Central Avenue. 
Ohio Club
Located at 336 Central Avenue.
Said to be the oldest bar in Arkansas, the Ohio Club has been open since 1905 when its patrons included the likes of Al Capone and Mae West. Upon entering you will be greeted with a view of a beautiful 19th-century mahogany bar that has hard carved features and a well stocked bar. On the menu here is made-from-scratch burgers and an assortment of bar food to enjoy. 
 
Stubby's BBQ
Located at 3024 Central Avenue.
Stubby's BBQ's tagline is 'Cookin' Q Since '52!' Their BBQ ribs, chicken, beef and pork  is cooked over hickory wood and features their Stubby's BBQ Sauce, a famous recipe they have shared made from vine ripened tomatoes, distilled vinegar, sugar, salt, garlic, onion, paprika, and natural flavors.
The Pancake Shop
Located at 216 Central Avenue.
This Hot Springs institution is known for its wonderful breakfasts.Open since 1940, it is one of the oldest family run and operated restaurants in the state. Fresh squeezed orange juice, pancakes made from scratch, homemade sausage, eggs, bottomless cups of coffee and more are on the hearty menu. 
 
Steinhaus Keller
Located at 801 Central Ave. Ste. 15.
This spot to enjoy German cuisine can be found down the stairs in Spencer's Corner downtown. The restaurant has an old world grotto feel and authentic recipes highlight the Bavarian region of Germany. The bar also has an impressive selection of German and European beer to enjoy. 
 
Deluca's Pizza
Located at 831 Central Avenue.
Here you can enjoy brick oven pizza made with fresh ingredients and hand-made dough. The pizzas are cooked in a 725 degree brick oven and if you might be in the mood for something other than pies, there are also burgers and salads and meatballs and more also on the menu. 
Located at 723 Central Avenue. 
This fine dining restaurant makes its home in an original 1890s bank building. The menu includes an array of options including oyster rockefeller, fresh catfish, woodfire chicken, and more.