Dining Off the Beaten Path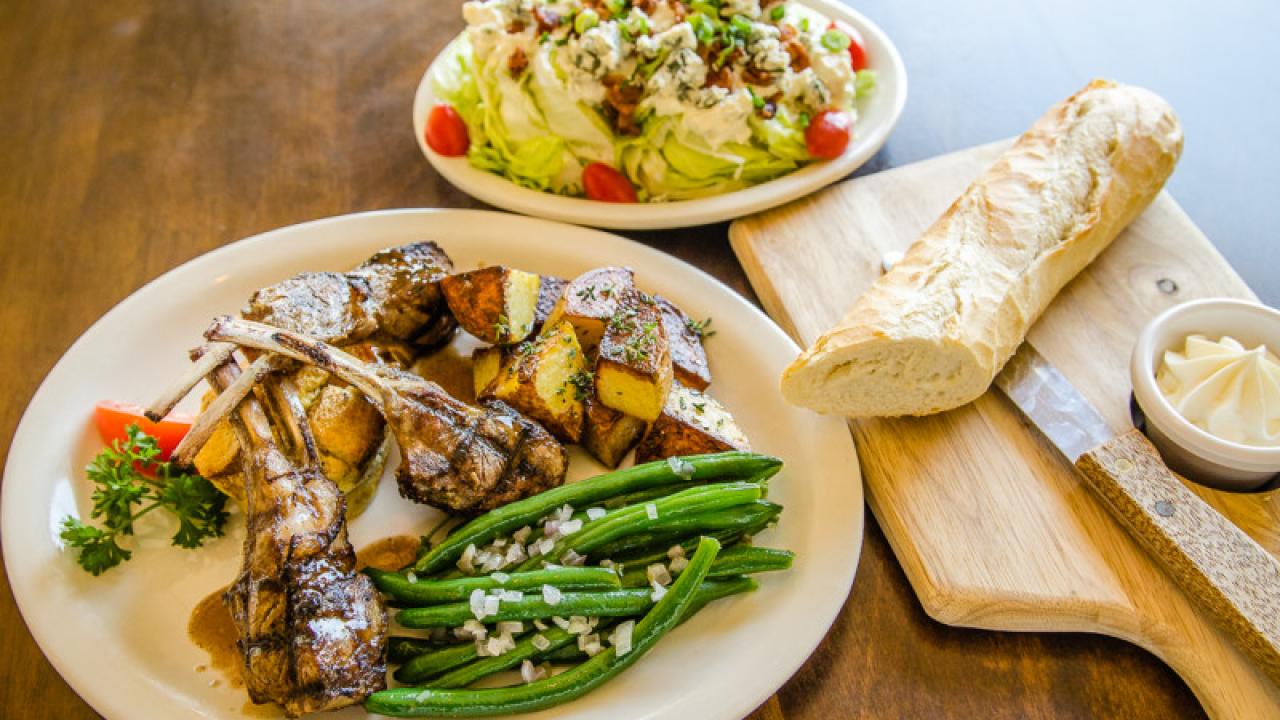 Too often we tend to think the best culinary experience comes under the bright lights of big cities. While Arkansas certainly has some great dining in urban areas, overlooking restaurants off the beaten path would be a tragedy.
Plus, the journey is just as fun as the destination. The scenery is eye candy when driving to more remote areas of The Natural State. You can also plan vacations or just day-long adventures around these food stops. For example, there are restaurants near the Buffalo National River, where you can hike, camp, float and enjoy wildlife watching and photography.
Others are near lakes like Norfork or rivers such as the Mulberry or White, where you can enjoy floating and fishing. Others are within the Arkansas Wine Country Trail, so you can enjoy tours and tastings as well as a great meal. Still others lead down scenic highways, to the state's highest peak and to historic places.
Make the drive outside the city limits to these off-the-beaten-path restaurants: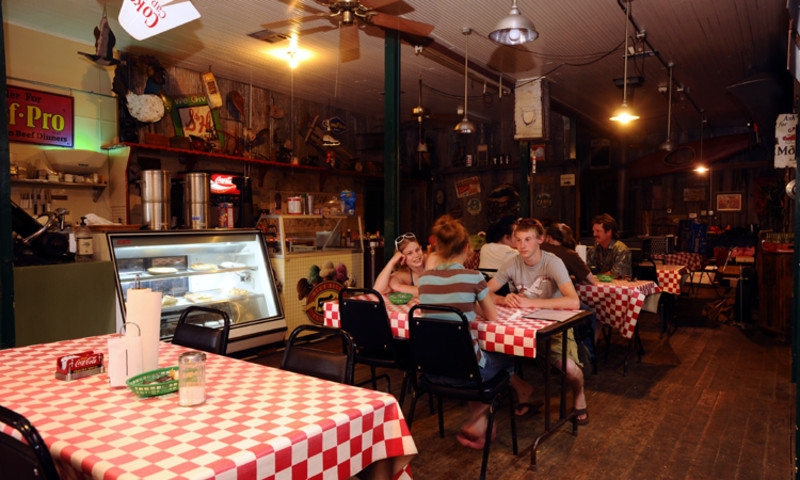 Oldest continuous-operation store in Arkansas, established in 1890. The building has the original floors, walls, and ceiling. Inventory includes groceries, barnyard feed, hardware, electrical supplies, gasoline and automotive supplies, gifts, souvenirs, and school supplies. The Cafe features home cooking and on Friday, Saturday and Sunday, the menu includes smokehouse style steaks, ribs, catfish, frog legs and homemade chicken fried steak. An all-you-can-eat breakfast buffet is available on Saturday and Sunday mornings. Located in the tiny Arkansas River Valley town of Oark at 215 Main Street, additional details can be found on www.oarkgeneralstore.com/.
A concessionaire of the National Park Service, Buffalo Point is a scenic spot on the Buffalo National River. It's perfect for eating in or getting takeout.  The restaurant is well known for its catfish, chicken, and peanut butter pie. The large menu includes hamburgers, sandwiches, salads, trout, shrimp, chicken, pork chops and great Southern sides like fried okra, brown beans, coleslaw, mac-n-cheese, French fries and onion rings.
On the crest of a hill between Ponca and Jasper, this café features both fine dining and country cooking, including pasta, seafood, chicken, steaks, soups, salads, hamburgers, vegetables, homemade pies, cakes and cinnamon rolls. Sunday brunch and WiFi are available. It's located in an old general store and has large, covered patio seating too.
The Weinkeller Restaurant at Wiederkehr Wine Cellars serves Swiss and other European specialties in charming, candlelit surroundings. The original wine cellar, hand-dug by Johann Andreas Wiederkehr in 1880, was converted to house the Weinkeller in 1967. The restaurant is now listed on the National Register of Historic Places, and for years has been voted "Most Romantic" and "Best Ethnic" by the readers of Arkansas Times magazine. The Weinkeller's menu offers delicacies from the German, French, and Italian regions of Switzerland, as well as specialties from central Europe and America.
PJ's Lodge is a 4,500-square-foot octagonal shaped rustic bed and breakfast of field stone and red cedar with a massive stone fireplace, wrap-around decks and glass walls with a 320-degree view of the surrounding Ozark National Forest and White River. In addition to eight guest rooms with private baths is the on-site River Run Restaurant. The menu features California and Southern gourmet cuisine and a full bar. Outdoor seating is also available at its scenic riverbank location.
Minutes from both Norfork Lake and the White River, The Grill at Whispering Woods is a culinary experience featuring extensive lunch and dinner menus. European-trained Chef Richard Quiblier offers delicious choices from the Burger of the Month to gourmet dinner entrees, such as pan-seared fish, steak, chicken, pasta, vegetarian options and dessert. There are also 11 fully-equipped cabins and fishing guide services available. It has a large selection of wine and import beers and an outside courtyard with a firepit.
Byrd's Adventure Center is the place to go for outdoor adventure. It's also the place to dine in style beside the Mulberry River. Fly in, float in, or drive in to enjoy good food with a beautiful view overlooking the river. Enjoy steaks, trout, catfish, chicken, smoked meats, burgers, sandwiches, salads, breakfast, and homemade desserts. It's open seasonally from March to December every Friday – Sunday. (Closed weekly Monday – Thursday.)
An authentic reproduction of the original 1873 mill which washed away in 1848, the structure, located on the banks of the War Eagle Creek, features The Bean Palace Restaurant on the third floor (no elevator; seating for six available on first floor but call ahead). The restaurant's menu uses the whole grains ground by the mill for breakfast and lunch dishes. Home-cooking like ham and beans to the Southwestern flair of the Black Bean Taco Salad make up the diverse menu. Arkansas foodstuffs and other products made at the mill are available for purchase in the gift shop.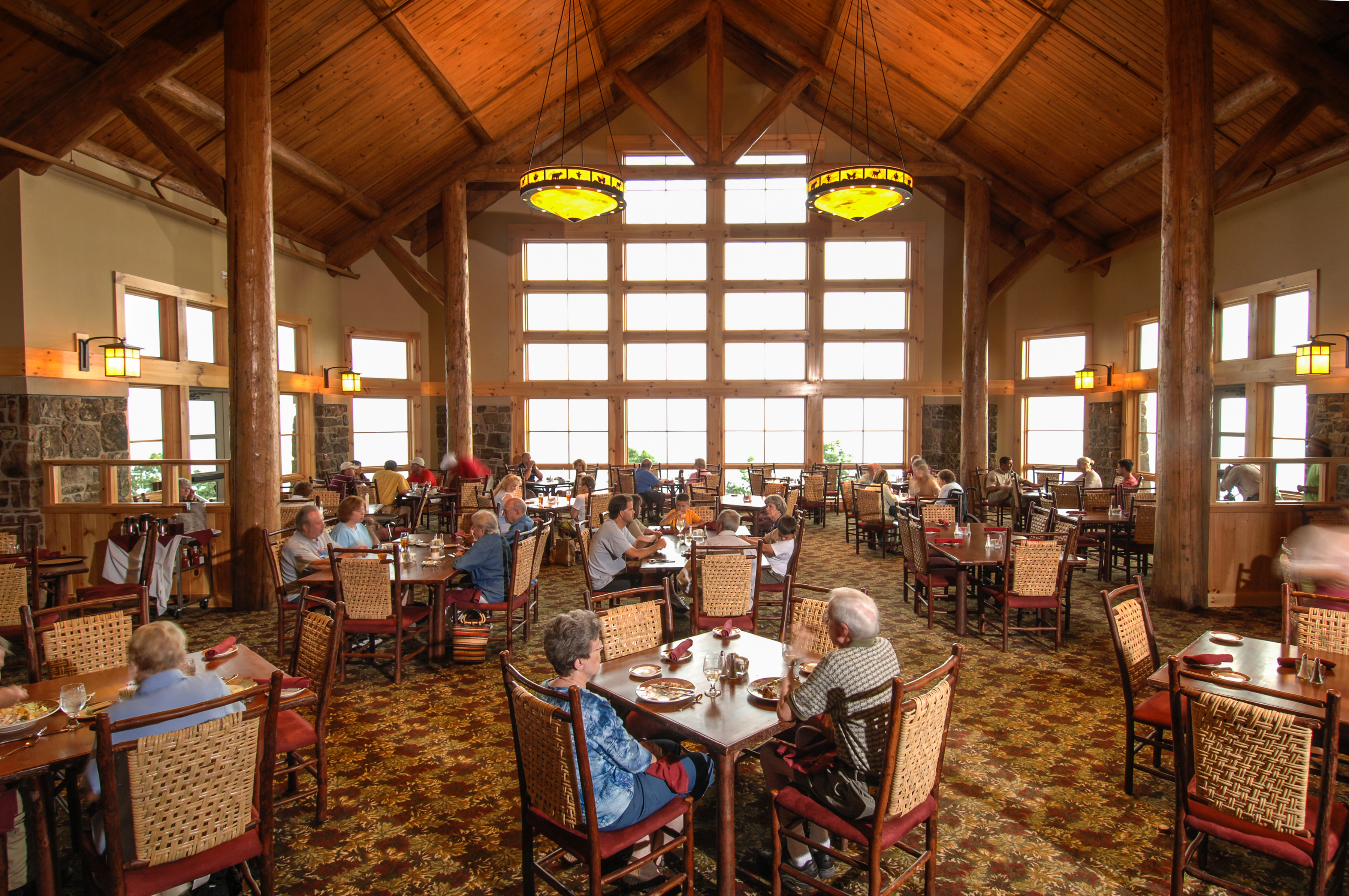 Enjoy delicious Southern fare along with a breathtaking view of the Petit Jean River Valley and distant Blue Mountain Lake. Skycrest Restaurant, named for the first hotel that long ago graced the top of 2,753-foot Mount Magazine, is located at Mount Magazine State Park. The restaurant is open daily and offers beer and wine.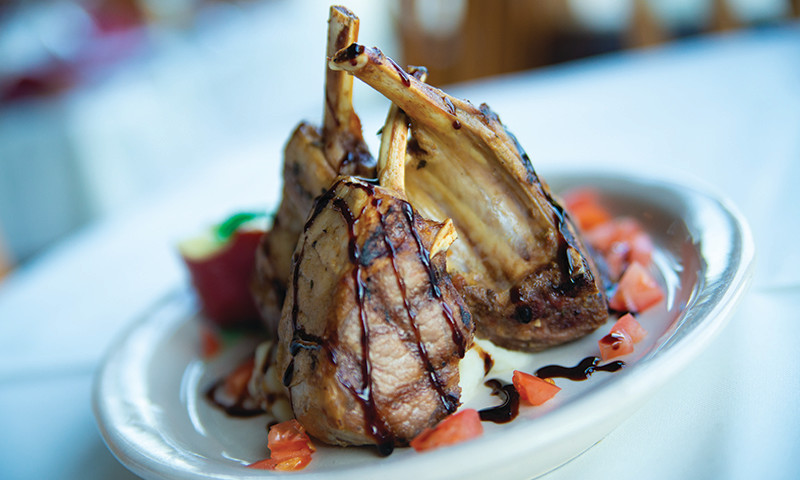 Nestled along two miles of the world-famous White River, Gaston's Restaurant offers fine dining and a fabulous view of this popular trout fishing stream. The resort has cabins, seasonal swimming pool, tennis court, hiking/nature trails, lounge, high speed Internet, gift shop and a private air strip for fly-in guests.