Enjoy world-class trails at Northwoods in Hot Springs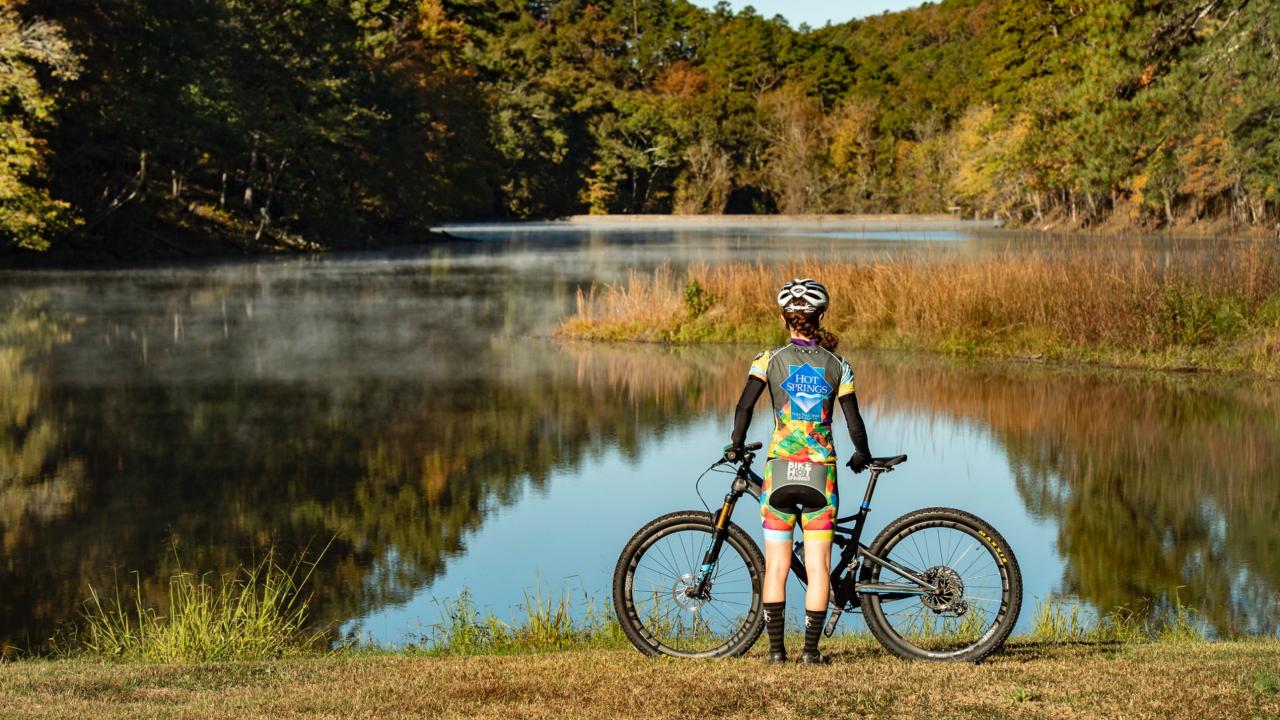 The Northwoods Trails are a standout world class system of mountain biking trails in Hot Springs.  Around twenty-six miles are currently available to take on of the overall planned 44.6-miles. The trails are being designed and built in phases.  
There are trails for all skill levels and the routes are mapped out by Green, Blue, and Black markers, signifying the skill needed to take on a particular trail. The versatility of the system also stands out as there are everything from flow trails to jump lines available. Three lakes on the property also offer beautiful views. Along with being a lure for mountain bikers, trail runners and hikers also use the routes. 
What also makes the trail system stand out is that trailheads are located mere minutes from downtown Hot Springs. The trails are near many restaurants, breweries, and nightlife options, not to mention a national park. Via the 0.65-mile Pullman Trail, hikers and mountain bikers can even get to Northwoods from downtown Hot Springs through a section of Hot Springs National Park. Parking is available at a trailhead located at the end of Pullman Avenue. You can find other access points to Northwoods at the Waterworks Trailhead at 300 Pineland Drive, and two spots in Cedar Glades Park. The Pullman Trail stands out in that no biking is allowed on any other trails in the national park.
Hot Springs has been rated a bronze-level Ride Center by the International Mountain Bicycling Association, IMBA, a designation which recognizes mountain biking communities that offer stand out experiences for every style of rider, both on and off the bike. Hot Springs is surrounded by the Ouachita Mountains and is home to Hot Springs National Park, a thriving arts community, and a craft brewery boom. Among the breweries in town is Superior Bathhouse Brewery, which uses thermal spring water as a main ingredient and holds the distinction of being the first brewery to be located inside a national park. The region is also home to three IMBA Epic Rides (the Womble Trail, the Ouachita National Recreational Trail, and the Lake Ouachita Vista Trail) and the nearby Iron Mountain Trail System in Arkadelphia.
For more details of biking in Arkansas, visit arkansas.com/cycling-and-biking.