Itineraries for art lovers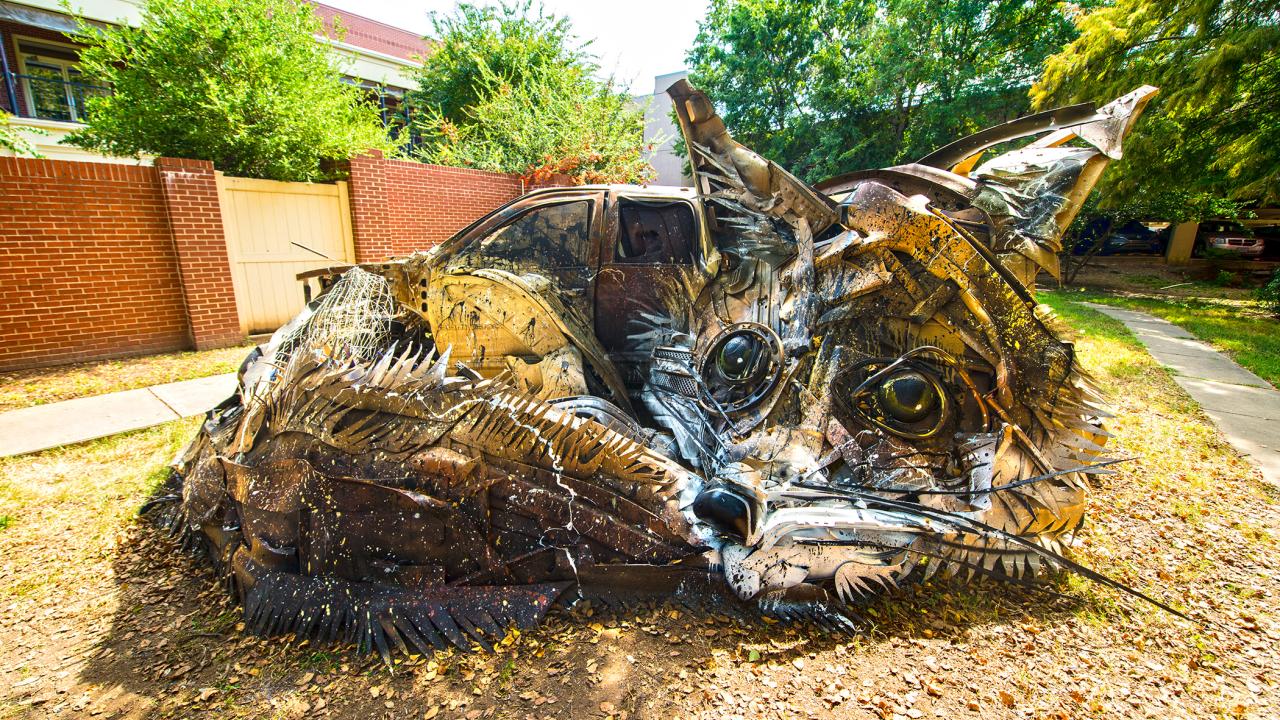 Art is food for the soul. It stirs emotion. Makes you feel alive.
It can make you question your perspective and take you on a journey to places you've never been. It's inspirational and also can be an escape. It can fill you with appreciation and awe.
It's a kind of magic.
We don't have to study art to know "what it means." The key is simply to seek it out and observe it and feel what the art is doing for you individually.
The following is a suggested city itinerary for art lovers. Choose your vacation by choosing a city or two for a long weekend or do the whole loop of cities for a week of fun and culture.
You'll find creative expressions from local to international artists in each of these towns in the form of visual art, performance art and music.
Fayetteville
Fenix Arts, Terra Studios, Creative Spaces at Mount Sequoyah, Walton Arts Center and Art Ventures are your go-to visual arts galleries. Velesero is incredible as well, but it's only open by appointment. One look at the website will make you want to book a visit.
Follow this City Public Art Map to find all the unique murals and sculptures around town.
Performing arts play out on the stages of Walton Arts Center and TheatreSquared, both of which are located downtown in the city's entertainment district. Catch a Broadway series or a new play. Also, check out Arts Live Theatre and the Faulkner Performing Arts Center.
Live music has a rich history in this college town at George's Majestic Lounge, one of the oldest bar and concert venues in the Midwest. Fayetteville is filled with year-round live music options on both indoor and on outdoor stages.
The first Thursday of the month is a great time to visit Fayetteville if you're an art lover. The city's First Thursday event celebrates Fayetteville's local arts culture, music, food, and beer. You can also take advantage of the Outdoor Refreshment Area, where those 21 and older can sip and stroll their way through the event.
Other events to consider timing your visit for include: Fayetteville Roots Festival; Arkansas Filmmakers Showcase, Fayetteville Film Festival, and Artosphere Arts + Nature Festival.
Bentonville
Crystal Bridges Museum of American Art is the premier art destination in Bentonville and Northwest Arkansas. The museum's permanent collection of art spans five centuries of American masterworks ranging from the Colonial era to the current day. Plus, sculptures and walking trails link the museum's 120-acre park to downtown Bentonville.
Nearby, The Momentary, a new contemporary art space for visual, performing, and culinary arts occupies a decommissioned 63,000 square-foot cheese factory. Be sure to check the calendar for lots of great programming throughout the year at theMomentary.org.
Head to the Museum of Native American History for art and artifacts - from pictographs to pottery and headdresses to textiles. MONAH takes visitors through 14,000 years of history, exploring the development of the Indigenous cultures of the Americas from the early paleo period through the historic period.
While there are many lodging options in Bentonville, art lovers won't want to miss a stay or at least a visit to 21C Museum Hotel, a 104-room boutique hotel, contemporary art museum, and cultural center with iconic the Green Penguin and a  The Hive  restaurant.
Additionally, public art enhances the trails, alleys, and nooks and crannies of Bentonville. Preview all 100 pieces here before setting out.
For annual music events, check out Freshgrass and the Crystal Bridges Forest Concert Series. For more intimate music affairs, your go-to music scenes are The House of Songs, Haxton Road Studios and Meteor Guitar Gallery. For other indoor and outdoor music offerings, visit this Bentonville website.
An epic time to visit Bentonville for a full art immersion experience is during the annual Bentonville Film Festival, chaired by Academy Award® winner Geena Davis. BFF is a one-of-a-kind event that champions inclusion in all forms of media.
Eureka Springs
You'll want to take your time here, like several days but at least two full ones. Everything about Eureka Springs screams art, which is why USA Today ranked Eureka No. 5 in its Best Small Town Arts Scene and Thrillist has it on its survey of 12 Small Towns in the U.S. with Great Art Scenes. The town also includes as many as 300 working artists among its 2,000 residents.
Art galleries are everywhere. The Eureka Springs Gallery Association consists of more than 30 art galleries representing more than 1,000 local, regional, national and international artists and fine craftspeople. At the Arts Colony on the west side of Main Street on the northeastern edge of downtown, you can see artists at work, ask them questions and buy art too.
Public art in the form of murals, sculptures, and even architecture is found throughout town. For performing arts, don't miss shows at Intrigue Theatre and Center Stage for Performing Arts. Opera in the Ozarks at Inspiration Point offers an outstanding, not-to-be-missed opera series each summer.
Eureka Springs knows the artistry of live music with annual events such as May Festival of the Arts (it's artrageous!), Eureka Springs Folk Festival, Eureka Springs Blues Weekend, the Ozark Mountain Music Festival (OzMoMu), and Hillberry Music Festival. The Auditorium is a unique place to see touring acts.
Fort Smith
In 2015, Fort Smith's art scene was transformed by The Unexpected, an urban contemporary art revitalization project. Now, the city is home to world-class murals and sculpture. The growing collection of permanent/semi-permanent outdoor art includes more than 30 pieces by highly sought after international artists such as D*Face, Ana Maria, Askew, Okuda San Miguel, Bordalo II, Maser, and so many others. For a guide to the art, you can download the UnexpectedFS smartphone app or go to UnexpectedApp.com to view an HTML-5 version of the app.
In addition to The Unexpected pieces, this website provides names, locations and photos of all of the public art available in Fort Smith.
For fine art, head to the Fort Smith Regional Art Museum, located downtown. RAM has five galleries featuring world-class artists, important traveling exhibitions, the museum's extensive permanent collection, and art by emerging artists in its modern, 16,000-square-foot, state-of-the-art facility.
Add ons for your trip:
Visit Rogers along the way for a few murals painted on walls inside and outside. A few galleries are located downtown along with Arkansas Public Theatre, which puts on performances of productions like "The Producers" and "The Wedding Singer" at The Victory downtown. Walmart Amp is the place to see big name music acts.