The monumental legacy of music in Arkansas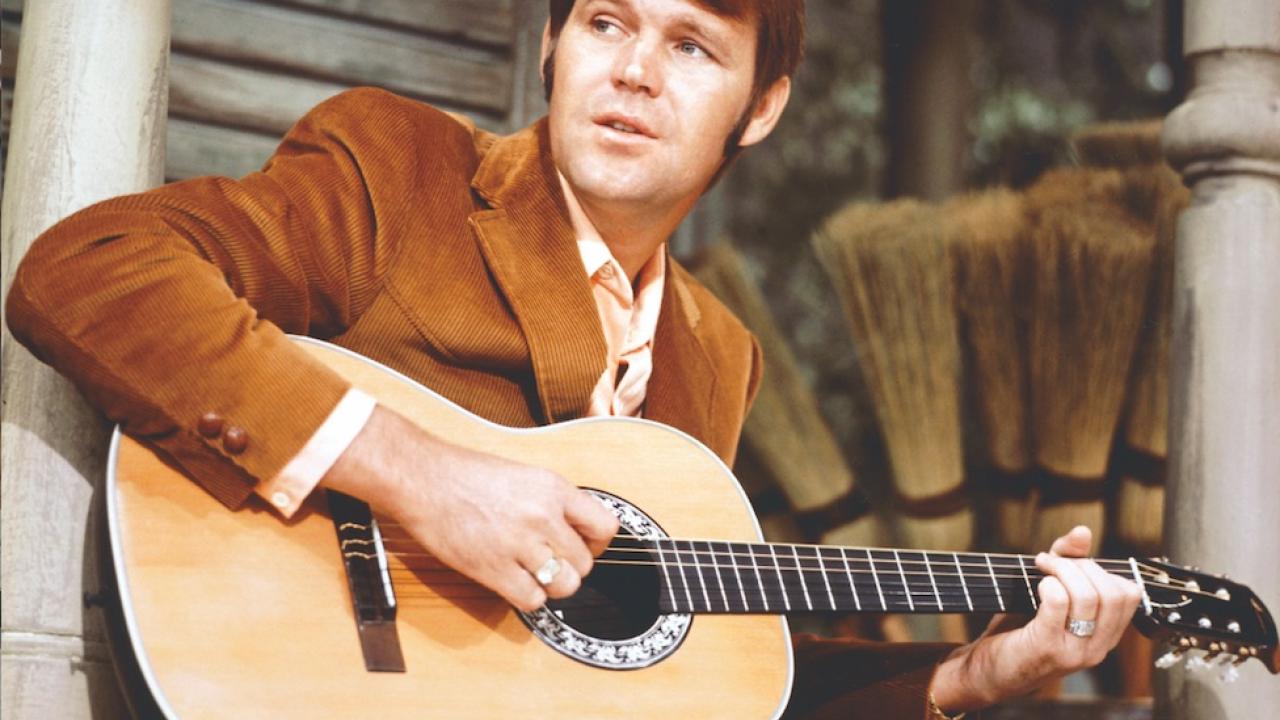 The story of music in Arkansas is filled with a heritage of standout musicians who have made a lasting impact on the musical landscape at large. Below is a sample of the range of musical history found in The Natural State. The memorable sounds and songs created here are as varied as the landscape and is a tradition that continues on today. 

Sonny Burgess, 1939-2017, was a Newport native, and pioneer of rock and roll, best known as one of the original rock and roll recording artists for Sun Records in Memphis, Tennessee. In the early-to-mid 1950s, he headed-up bands known by several names including the Rocky Road Ramblers, the Moonlighters and later The Pacers. Burgess was inducted into the Rock and Roll Hall of Fame of Europe and The Pacers have been inducted into the Rockabilly Hall of Fame in Jackson, Tennessee.
Bob Burns, 1890-1956, was born in Greenwood and reared in Van Buren. When he was 15 he crafted a musical instrument called a "bazooka", which launched a musical comedian career that took him to New York nightclubs during the 1920s and eventually a spot on Bing Crosby's radio show on NBC. He soon had his own national radio show and was also landing roles in movies. As in WWI Burns worked in USO shows during WWII.

Glen Campbell, 1936-2017, was from the wonderfully named town of Delight. Campbell was considered a pioneer in the music field, harnessing accolades such as multiple Grammy Awards and an induction into the Country Music Hall of Fame over his six decade career. He was known as one of the first singers to make the cross between country and pop and his work included songs such as "Rhinestone Cowboy" and "Southern Nights".

His career also included stints such as hosting "The Glen Campbell Goodtime Hour",  Johnny Cash was a guest there once, and acting in the movie "True Grit" with John Wayne. His bout with Alzheimer's was documented in the film, "Glen Campbell: I'll Be Me."
Johnny Cash, 1932-2003, has strong Arkansas ties and no list of Arkansas musicians is complete without a reference to the "Man in Black." Cash was born to a Kingsland, Arkansas sharecropper in 1932. His first big hit was "Folsom Prison Blues" which rose to the Top Five in country singles in 1956. "I Walk the Line" became Cash's first No. 1 hit. In 1957, he made his first appearance at the Grand Ole Opry, and by 1958, he'd published 50 songs, sold more than six million records and moved to Columbia label. Cash was inducted into the Country Music Hall of Fame (1980), the Rock and Roll Hall of Fame. You can visit the childhood home of Cash at the Historic Dyess Colony: Johnny Cash Boyhood Home, which is a stop along the Sunken Lands Cultural Roadway, as well as an official loop off the Great River Road National Scenic Byway. You can learn more about Cash and this site in this article.  
Jimmy Driftwood,1907-1998, was a noted folk singer and songwriter who was born on a farm near Mountain View. While serving as superintendent at Snowball, he wrote his big hit "The Battle of New Orleans." Today, Jimmy Driftwood's Barn in Mountain View is the setting for performances. Also in town is Ozark Folk Center State Park, where you can learn more about the musical traditions of the state.
Levon Helm, 1940-2012 was a Turkey Scratch native and  drummer, vocalist and original member of  The Band, best-known for "The Night They Drove Old Dixie Down." He also played supporting roles in films such as "Coal Miner's Daughter." He is a member of the Rock and Roll Hall of Fame with fellow members of The Band.
Robert Lockwood Jr., 1915 – 2006, was born in 1915 also at Turkey Scratch and was an original performer along with Sonny Boy Williamson on the "King Biscuit Time" radio show at station KFFA in Helena. An accomplished blues guitarist, he later hosted the "Mother's Best Flour Hour" show for KFFA and has made numerous recordings over the years. He also made several appearances at the King Biscuit Blues Festival in Helena.
Patsy Montana, 1914-1996, was a Hot Springs native who grew up in Hope as Rubye Blevins and known as the "Queen of Country Western Music." Her 1935 recording "I Want To Be a Cowboy's Sweetheart," which included a yodeling piece, was the first big hit by a female country singer, making her the first female country singer to have a single sell more than one million copies. She wrote over 200 songs during her career and has been inducted into the Country Music Hall of Fame.
Florence Beatrice Price, 1888-1953, was a Little Rock native considered to be the first African American woman symphonic composer in the U.S. You can read more about this groundbreaking musician in this article. 
Sister Rosetta Tharpe, 1915-1973, was born Rosetta Nubin in Cotton Plant around 1915, and her early training was in religious music. Tharpe developed a unique vocal and guitar style that caught the attention of Decca Records who signed her in 1938. She was an overnight sensation and is considered by many to be gospel music's first superstar.
You can also learn more about the many other musicians with Arkansas ties on the Famous Arkansans page.