Mountain Biking Shuttle Services in Arkansas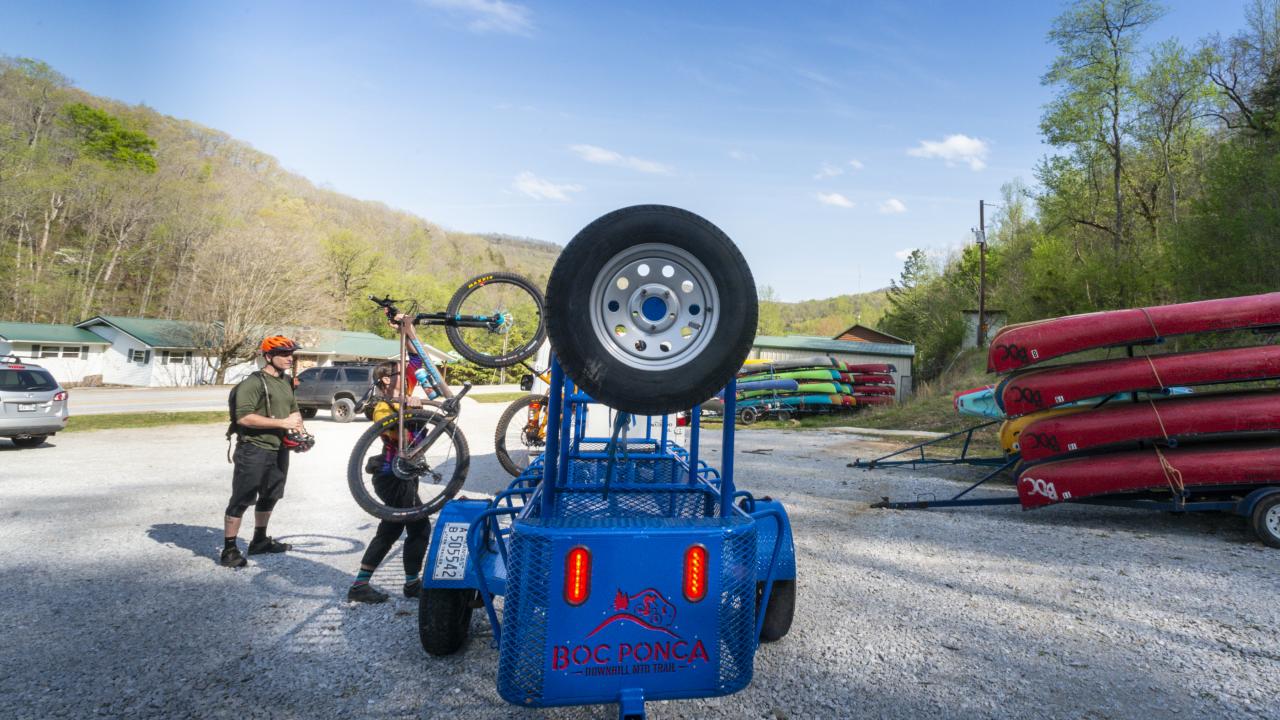 Both locals and out-of-towners can benefit from taking a shuttle to mountain bike trails. Parking at some of Arkansas' most popular trailheads can be crowded. Shuttle services take the hassle out of the logistics of loading bikes, transporting them, and finding a place to park. That's especially helpful to tourists that don't know the area well.
Some services pick you up at your home or hotel. Others will help transport you between trail systems or pick you up at the bottom of a downhill and take you back to the top so you can do it all over again. Shuttles with trail guide service are available as well.
All of these options are a great way to maximize your riding time and your experience on the trails. Most can be booked online.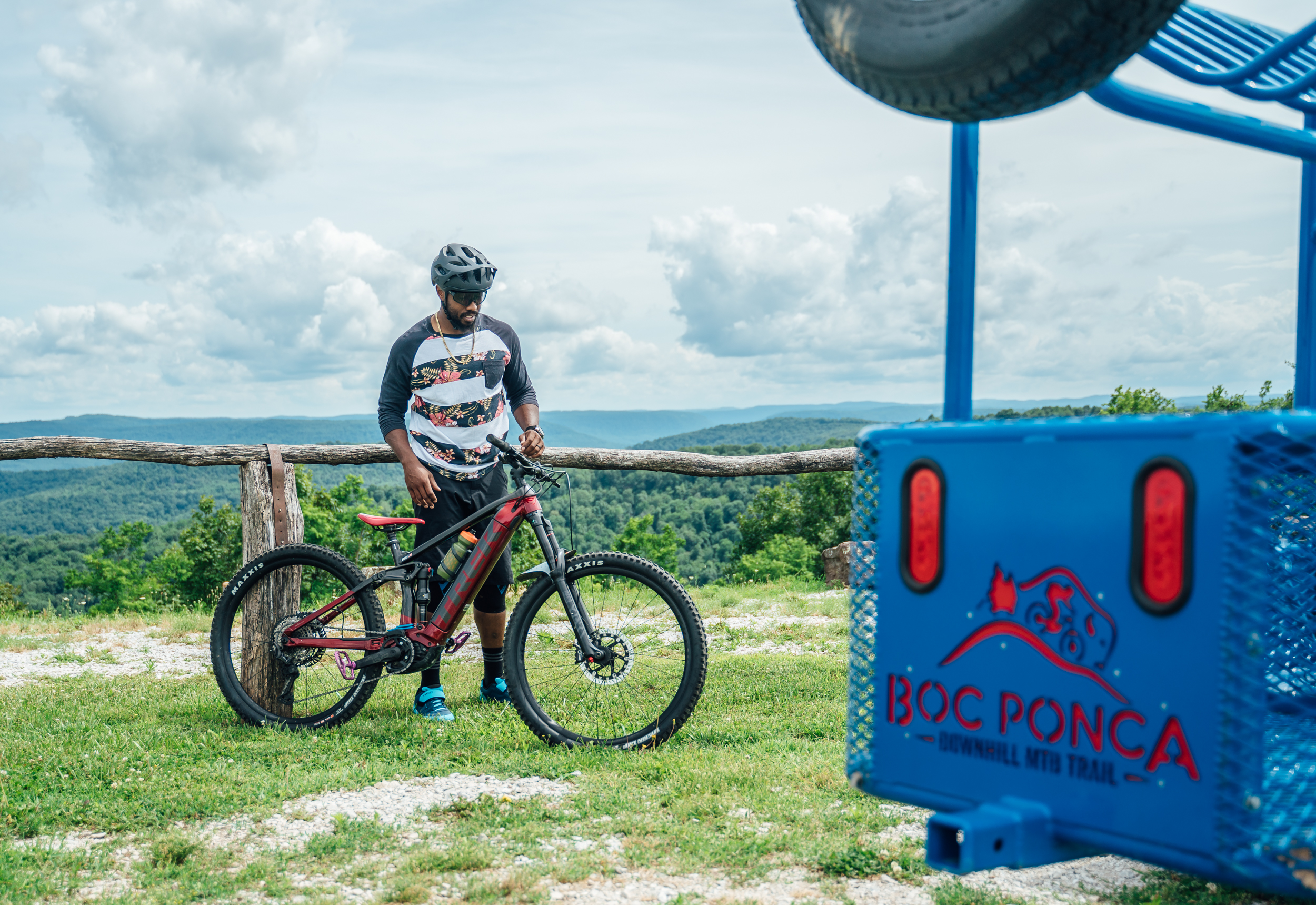 Here's a list of shuttle services in Arkansas:
Adventure Mountain Outfitters, Eureka Springs - Runs shuttles for the Lake Leatherwood trails including the incredible downhills. Bike rentals also available.
BOC Downhill Shuttle, Ponca - Area features some of the longest downhill trails in Arkansas and Buffalo Outdoor Center shuttles you to the top of this network of gravity lines that can be strung together into six-mile-long runs with as much as 1,300 feet of descending. BOC offers hiking shuttles too.
Eureka Springs Parks & Recreation Department, Eureka Springs - Offers half day and full day shuttle passes for the Lake Leatherwood Gravity Project trails.
Mt. Nebo MTB Transit - Serves the Hayes Creek Downhill Line at Mount Nebo State Park (Monument Trail)
Ozark Bike Guides, Northwest Arkansas - Guided downhill shuttle tours, guided Bentonville bike tours and mountain bike skills lessons.
River Mountain Park Shuttle, Little Rock - Shuttle bicycle and rider from bottom of River Mountain Park Trail system to the top, creating low impact high energy rides that can last all day. Rock Town River Outfitters handles the shuttles.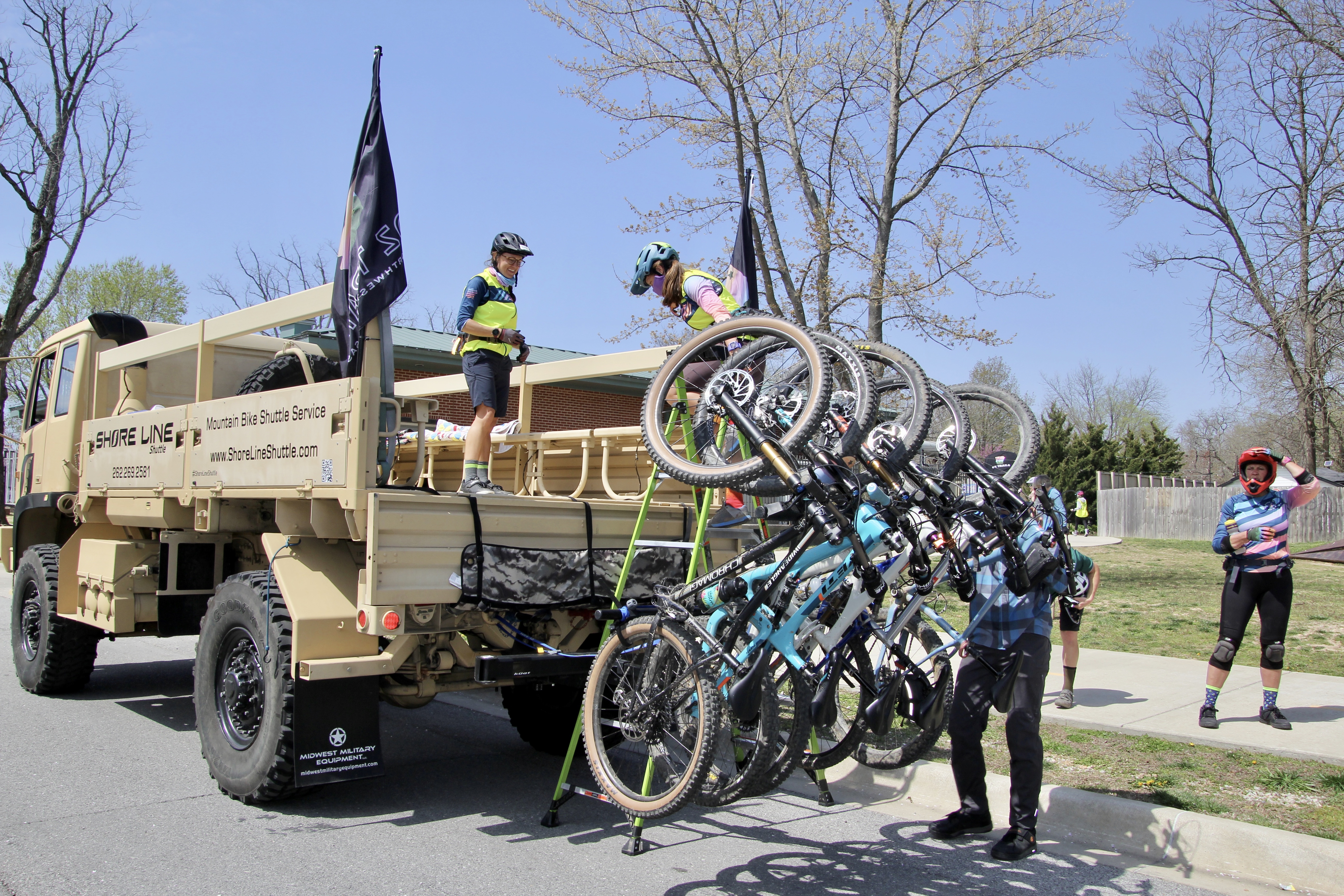 Shore Line Shuttle, Bentonville - Picks bikers up at Slaughter Pen and transports them to Coler Mountain Bike Preserve, then picks them back up and returns them to Slaughter Pen. Shuttle is via an ex-military M1078 troop carrier with 46-inch tall tires, bikes mounted along the back, and 12.5-foot OZ Trail flags flying.
Shuttle Hound, Northwest Arkansas - Picks you up from where you want and drops you off where you want, whether it is where you live/stay, a trailhead, or on the side of the road near the trail.
Slaughter Trail Guides, Northwest Arkansas - Offer full day shuttles or shuttles with guides to ride the downhills of Eureka Springs as well as shuttle tours with guides on trails throughout Northwest Arkansas.
Ouachita River Haven, Pencil Bluff - Located near three IMBA Epic Trails: Womble, Lake Ouachita Vista Trail, and the Ouachita Trail; plus, an abundance of other great mountain bike trails in the area. They also shuttle for hiking/backpacking and boating/tubing.
Bike Shops and Rentals
If you want to try the trails but don't have a bike or can't bring your bike with you, don't worry. Numerous bike shops offer rentals and some have shuttle services too. Arkansas.com has a list of bike shops and rentals in Arkansas.