A Musical Road Trip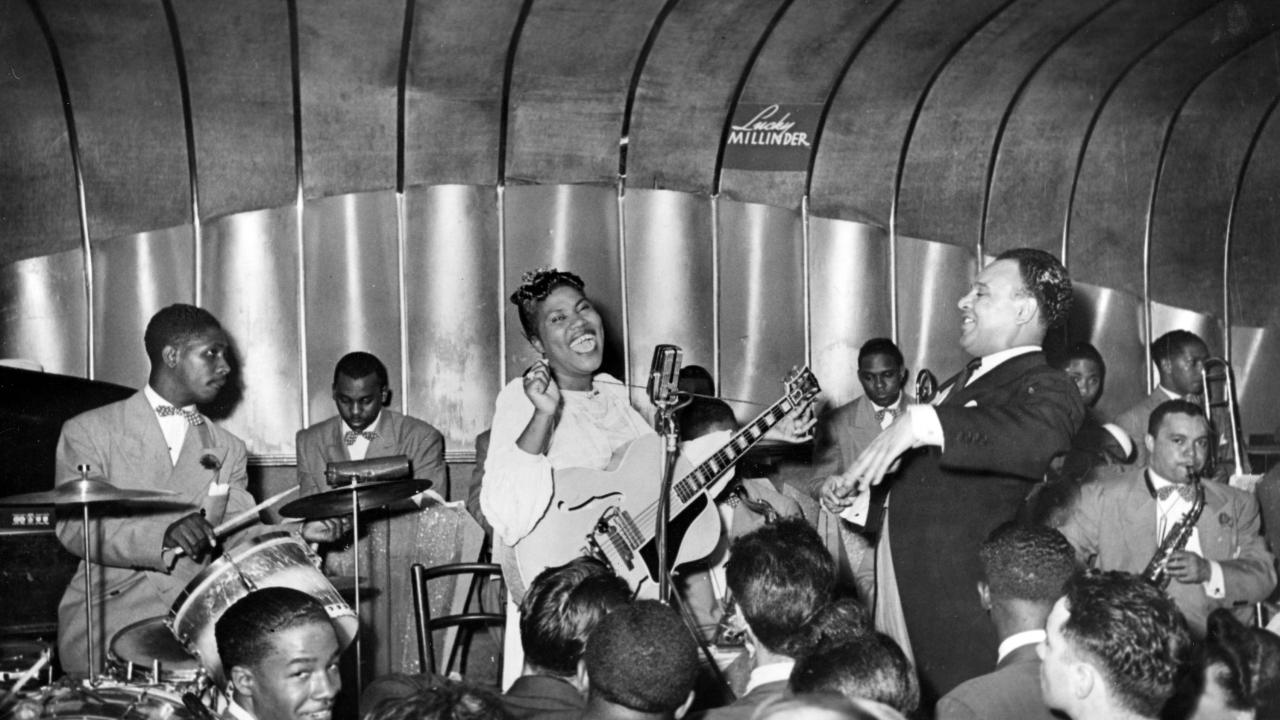 What do Johnny Cash, Louis Jordan, Sister Rosetta Tharpe, Conway Twitty, Howlin' Wolf, Charlie Rich, and Al Green have in common? In addition to becoming musical legends in various genres, each of these trailblazers was born or lived in eastern Arkansas. The region's roster of "musical alumni" is impressive: William Warfield, Levon Helm, Albert King, John Weston, Charlie Rich, Robert McFerrin, Sr., Sonny Boy Williamson, and Sonny Burgess, to mention only a few.
Music plays an important part in the history and culture of eastern Arkansas.
Take a "musical road trip" and explore the musical heritage of the region. Check out a few of the Arkansas attractions that tell the story of Arkansas' musical heritage.
Visit the Arkansas Entertainers Hall of Fame
Located in Pine Bluff, the Arkansas Entertainers Hall of Fame celebrates Arkansans who made an impact on the field of entertainment, including Sister Rosetta Tharpe, who was inducted posthumously into the Rock and Roll Hall of Fame in 2019. Visitors are greeted by an animatronic Johnny Cash when entering the facility.
Exhibits include artifacts, costumes, and personal memorabilia of the museum's inductees, including Cash, literary powerhouse John Grisham, actors Billy Bob Thornton and Mary Steenburgen, and composer William Grant Still. The Arkansas Entertainers Hall of Fame is located inside the Pine Bluff Convention Center at 1 Convention Center Plaza.
​
Sit in for a live broadcast of "King Biscuit Time"
The Peabody-award winning "King Biscuit Time" is the longest-running daily blues radio show in the United States. First broadcast in November 1941 on KFFA-Radio in Helena, the show featured future blues legends Sonny Boy Williamson and Robert Lockwood, Jr.
In the seven decades since, former listeners and renowned artists B.B. King and Levon Helm have touted the broadcast as an early musical influence.
"Sunshine" Sonny Payne had served as the program's host since 1951, until his death in April 2018. Payne, a former bass player for the likes of Tex Ritter, Harry James and Ted Williams, had become a blues legend himself, earning membership in the Blues Hall of Fame and the Arkansas Tourism Hall of Fame. "King Biscuit Time" weekdays from 12:15-12:45 p.m. at the Delta Cultural Center Visitors Center, located at 141 Cherry Street in historic downtown Helena. 
​
Explore Regional Museums
Many museums throughout eastern Arkansas pay homage to the men and women from the area that made their musical mark on the world. Brinkley native Louis Jordan became a sensation in the 1940s and 50s as a bandleader, musician, songwriter and performer, and earning him the titles "the Father of Rhythm and Blues" and "King of the Jukebox."
The Central Delta Depot Museum in his hometown maintains a permanent exhibit dedicated to Jordan and his career. In historic Helena, you'll find the Delta Cultural Center, a museum dedicated to the history of the Arkansas Delta, including its music. In addition to being home to "King Biscuit Time" radio show, the DCC is home to Delta Sounds, an interactive, state-of-the-art area dedicated to the music of the Arkansas Delta, including blues, gospel and rockabilly.
You'll find personal memorabilia from some of the musicians who called the region home. 
You can even look through Conway Twitty's high school yearbook, when he was known by his given name, Harold Jenkins. The Rock 'N' Roll Highway 67 Museum, located inside the Newport Economic Development Commission office in Newport, features memorabilia and vintage photos from the nightclubs, juke joints, and theaters that were located along U.S. 67 in northeast Arkansas and hosted musical legends Conway Twitty, Elvis Presley and Jerry Lee Lewis during their early careers.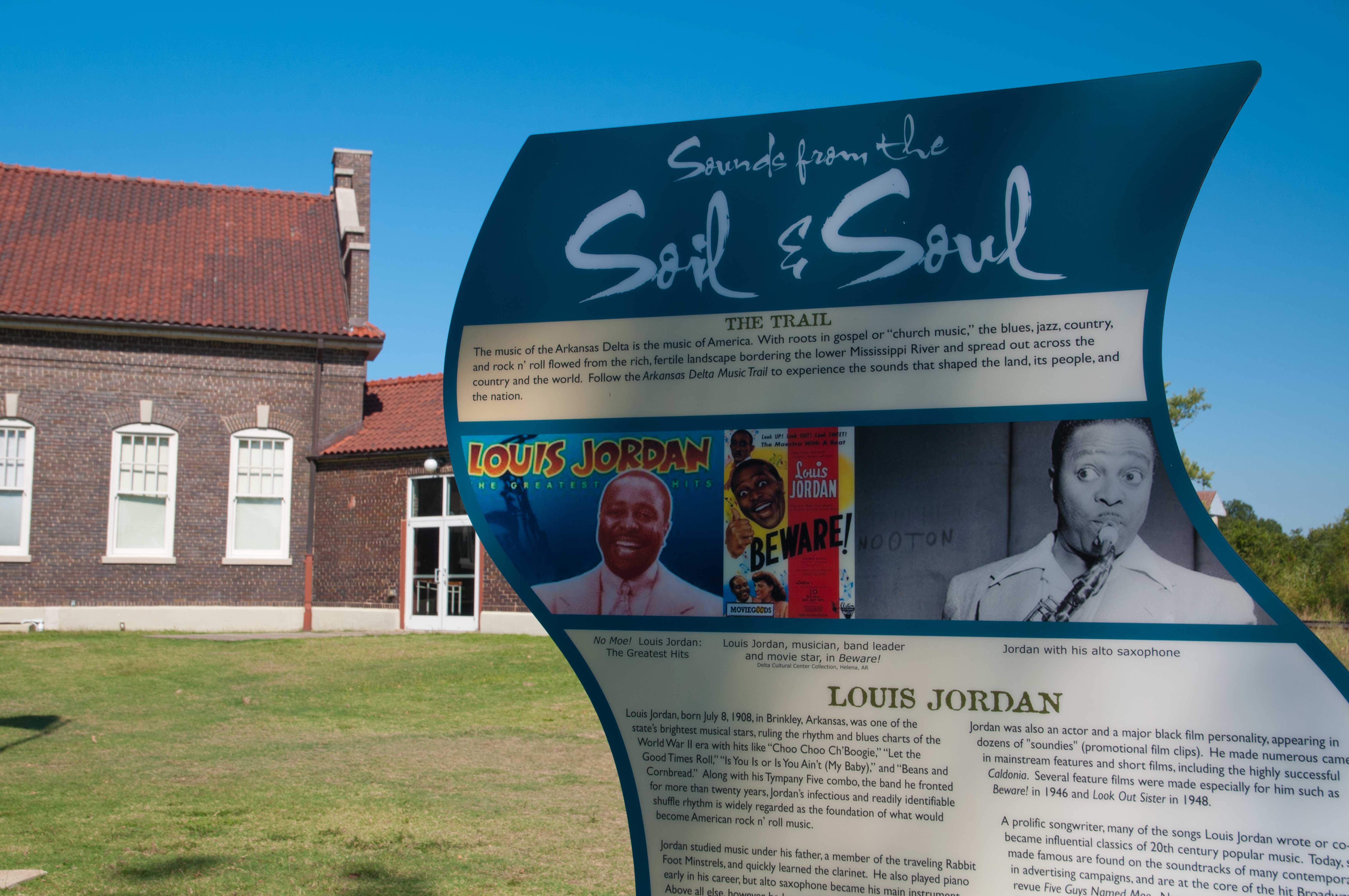 ​
Explore the amazing musical heritage of the Arkansas Delta. Grab some music, jump in your vehicle and sing out loud…and learn why music is the "heartbeat" of this rhythmic region. It's an Arkansas trip you'll never forget!