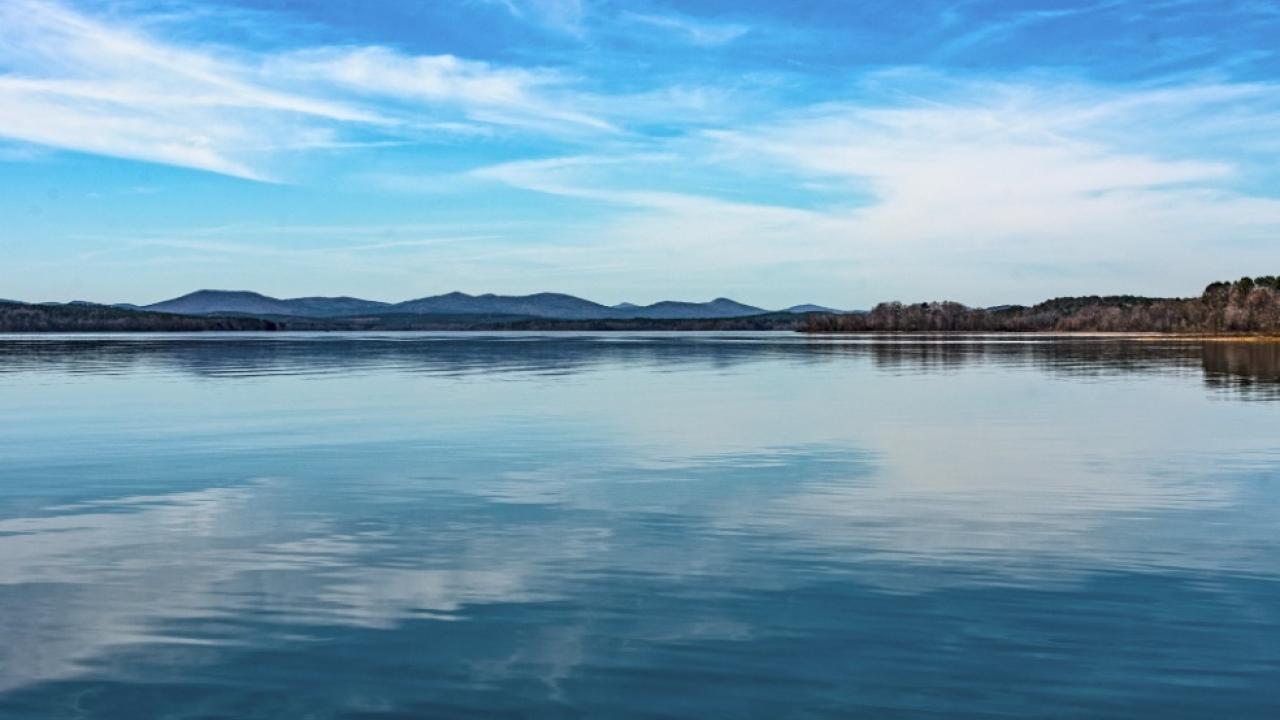 A popular lake that can be found around 10 miles from Little Rock is Lake Maumelle. The lake can be accessed via Highway 10 and is a go-to spot for those looking to get a nearby nature fix in on the lake's waters.

The 8,900-acre lake has a 70-mile shoreline and there are some trails that you can hike around the lake to get a view of it via land. Some of these trailheads can be found on Highway 10.  

What makes this lake stand out is that it is Central Arkansas' main water supply. Because of this, the lake is regulated to protect the waters. No swimming is allowed in the lake since it is a water supply but canoeing, kayaking and fishing are and the lake is well-known for having sailing regattas too. You can fish from boats and designated bank fishing areas and fish that can be caught here include bass, catfish, crappie, and more. 
West Rock Landing is located at 11800 Maumelle Harbour Road on Lake Maumelle and is easily accessed from Highway 10. You can find a boat ramp here and for a small fee, you can use it to launch your fishing boat into the lake. There are also boats to rent here and fishing supplies.

Nearby sites to enjoy include Pinnacle Mountain State Park. You can hike to the top of Pinnacle Mountain here for a stellar view or get some more water time in by paddling the Little Maumelle River.