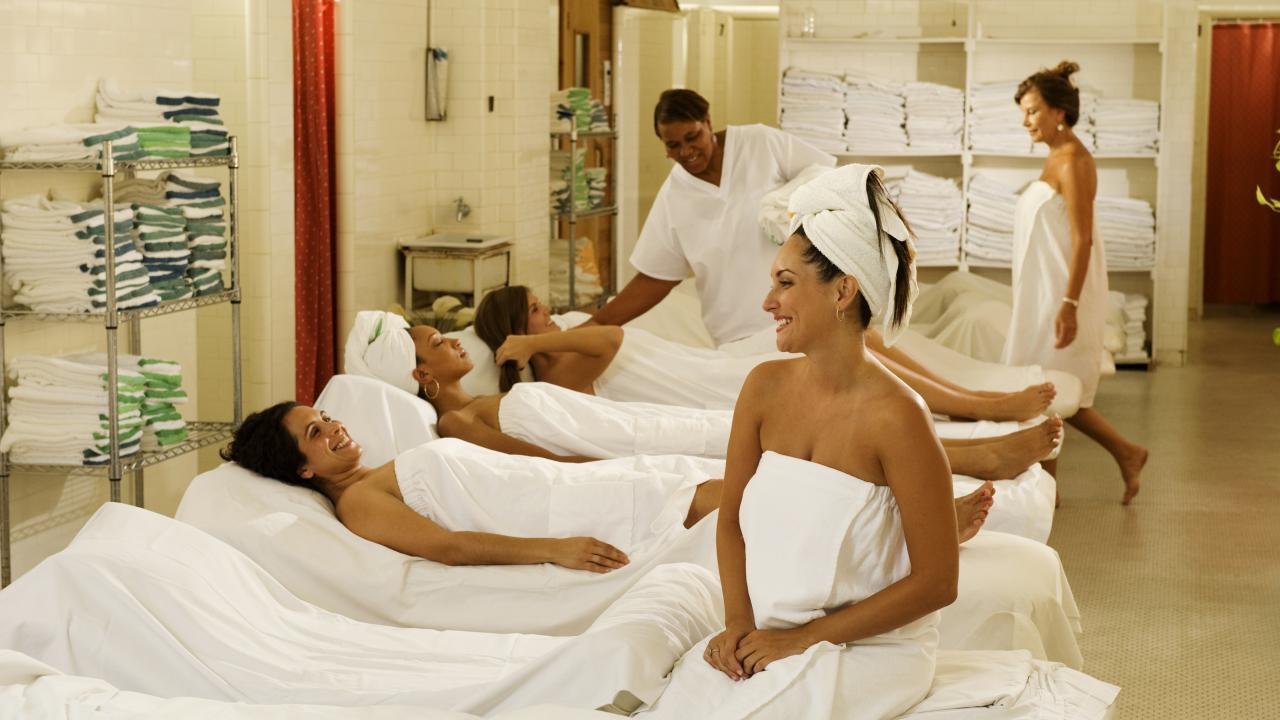 Ready to finally escape the daily grind, reconnect with your best girlfriends and just go hide out for a couple of days? There is simply no better way to relieve all of life's stresses than an annual girlfriend spa getaway in the Natural State.
From pedicures and manicures to mineral wraps, facials and massage therapy—not to mention unimaginable natural surroundings—Arkansas spas truly offer it all.
Annual Girlfriend Spa Getaway
Women's spa retreats can be more than just a relaxing vacation. They can be a total tune-up for mind, body and soul; a chance to forget about the hustle and bustle of everyday life; an opportunity to just "getaway with the girls" for a couple of days of head-to-toe pampering.
Experience cozy and quiet women's spa retreats where the only hike you'll take is from the massage table to the hot tub, and secluded wooded spas where getting down and dirty consists of a rejuvenating mud mask. Enjoy lakeside hideaways that serve Häagen-Dazs Ice Cream with every meal, and upscale day spas that leave you feeling as good as you look.
Easy on the Mind and Body, Even Easier on the Budget
On a tight budget? Not to worry. You'll find an abundance of different women's spa retreats and spa packages to fit your budget. That's the great thing about Arkansas spas; there's one for every budget.
Make Arkansas your destination on your next annual girlfriend spa getaway.