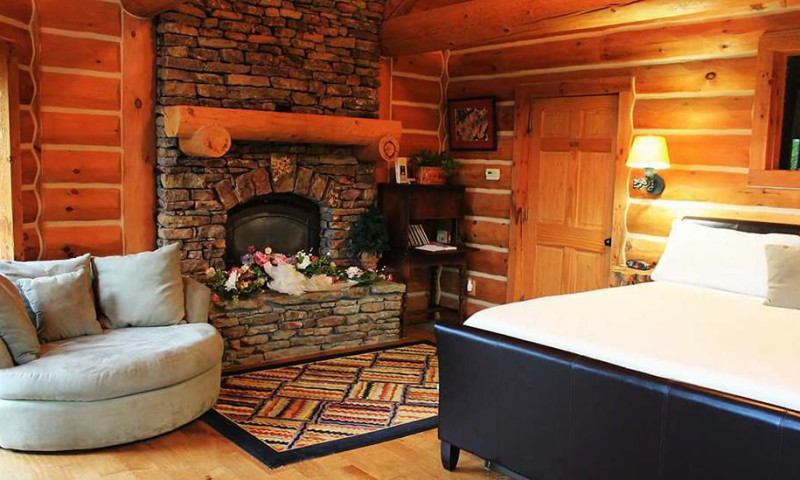 What to know
Located only 20 minutes from West Little Rock, An Enchanting Evening is a luxury log cabin retreat where you can escape everyday life. Treat yourself to a relaxing evening in a private mountain top cabin featuring scenic views of Pinnacle Mountain and Lake Maumelle. Picture yourself taking a private dip for two in the hot tub on the back deck surrounded by natural beauty and the night sky. Or, take the time to relax in a hammock while listening to birds serenade you. There is nothing more romantic than gazing at the stacked rock fireplace while soaking in a hand hammered copper double slipper tub. Come enjoy the ultimate rustic luxury relaxation experience available in Arkansas and we guarantee that you will not want to leave!

Chocolate Fondue-for-two will be available upon your arrival in the cabin. There is a gas grill on the back deck with side burners, microwave, and small kitchenette area, dining table in the cabin along with assorted pots, pans, and utensils. This cabin is meant for a romantic get-away for two - close to Little Rock, but you feel like you are a world away from everything.

Visit http://www.AnEnchantingEvening.com for additional information.
Boutique Hotel
Luxury Hotel
Handicap Accessible