What's New for 2023 in the Arkansas Delta
Lower Delta
Delta Dirt Distillery, located in historic Helena, recently unveiled their new Tall Cotton Gin, created from corn and wheat grown on the family farm. You can visit the Distillery for a tour and their spirits are sold at business throughout the Mid-South.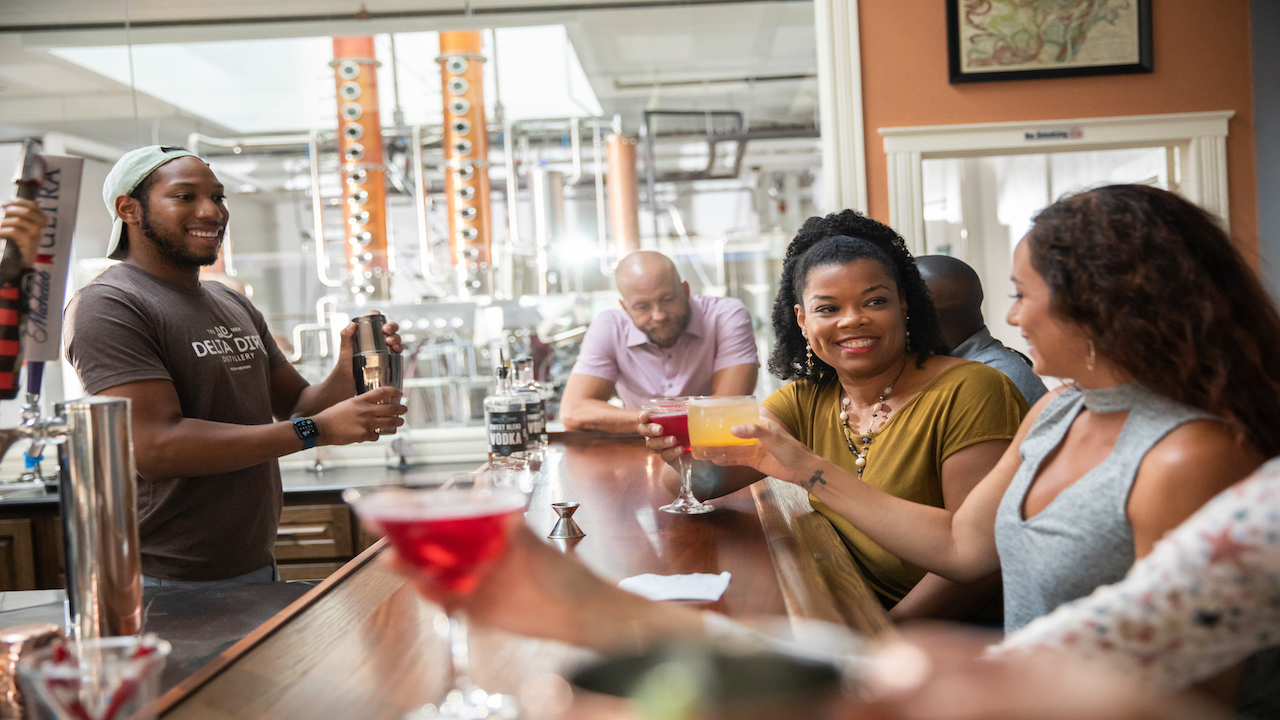 The Jonesboro Shooting Sports Complex features a 200-yard rifle range, a 50-yard pistol range, three trap/skeet fields, a 70-yard archery range, and a 50-yard archery range. The state-of-the-art shooting complex offer shooters and archers a safe place to practice and enjoy.  
Southland Casino Racing in West Memphis now features a 20-story, 300-room hotel at the facility, as well as a new 113,000-square-foot casino complex featuring new and expanding dining option. The expansion project will eventually include a new, covered parking garage with 1,250 spaces. 
Paragould's first trail system, the 8 Mile Creek Trail, opened in summer 2022. It features urban biking, hiking, and walking trails. The trail provides a safer route those biking, hiking and walking and will eventually connect most of the city's parks, downtown, and several public school sites.