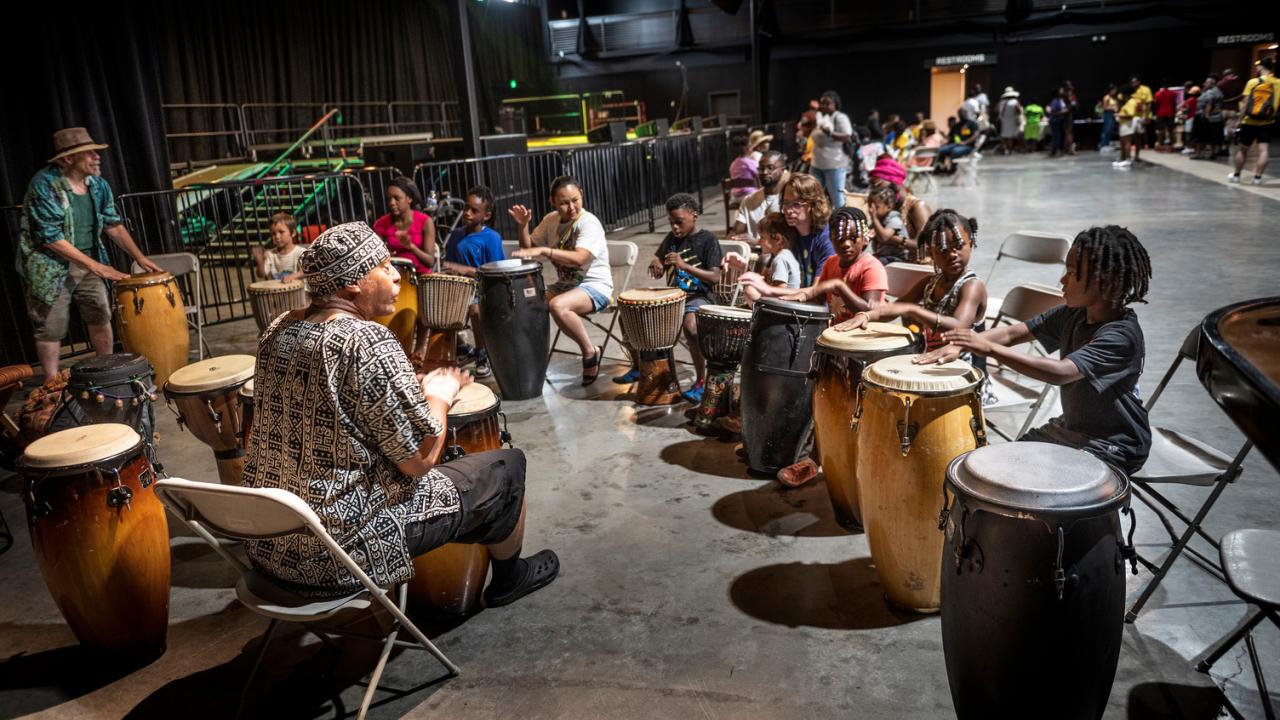 June 19 marks Juneteenth, a federal holiday that pays homage to the end of slavery in the U.S. The event is a time for communities and families from varying backgrounds to come together to commemorate the importance of freedom.
"Juneteenth is a continuation of freedom events that have been taking place in various ways since the end of the century across the country," said Quantia "Key" Fletcher, director of Mosaic Templars Cultural Center.
 "Many believe that it all started in Galveston, Texas. Emancipation Day, Jubilee Day and Freedom Day are just a few of the names that African communities used to define these earlier festivals. The name Juneteenth came later. While Juneteenth is the history of emancipation in Galveston, Texas it's but one piece of a much larger interwoven story of American history and liberation events that occurred across our nation."
Fletcher said these celebrations looked different in each city and state and happened on various dates. "Many newly freed enslaved people took their traditions with them as they moved across the United States including Juneteenth culture," she said.
"No matter the name, all the celebrations had one thing in common, to come together as a community to reflect on the past and work actively towards a better future."
Juneteenth in Da Rock is June 17 at MTCC and is the state's largest Juneteenth celebration. The day kicks off with the 2nd annual Juneteenth 5K walk/run at 7 a.m. "The race route will highlight and travel through some of Little Rock's most historic African American neighborhoods, including Arkansas Baptist College, Central High School and through the campus of Philander Smith College," said Fletcher. The center's annual festival, which takes place on historic W. Ninth St., starts at noon. More than 100 food and merchant vendors will be on site. Other attractions include an outdoor kid zone, an indoor education station, a live music stage and more. There will also be spots for people to bring their own chairs to enjoy music.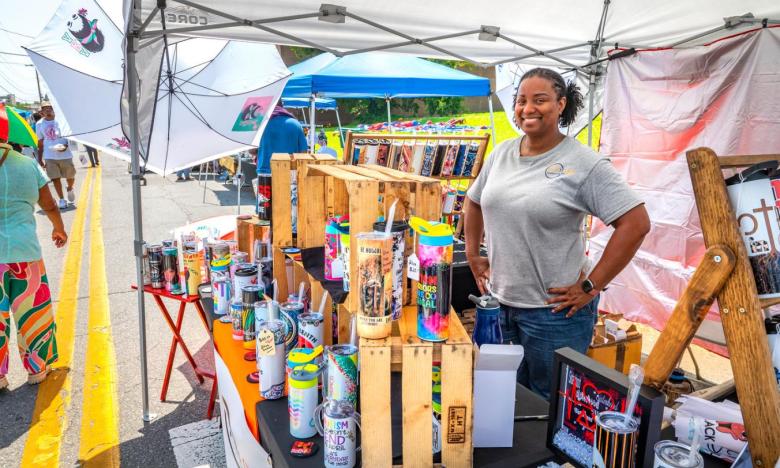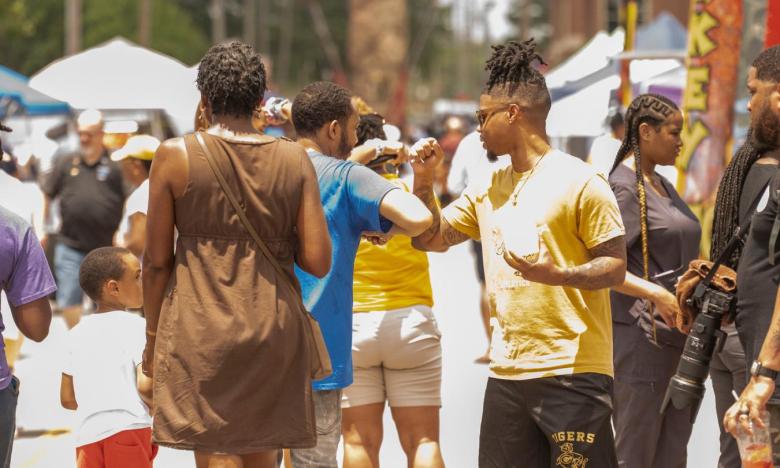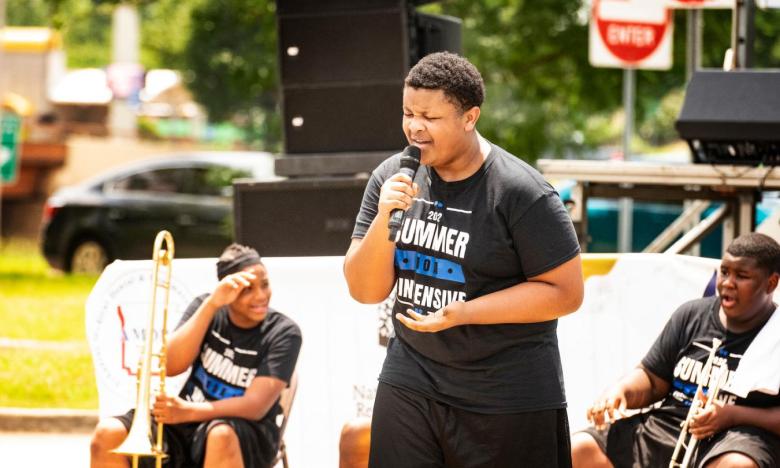 According to Fletcher, MTCC is excited about this year's new addition — an official drink for Juneteenth in Da Rock.  "We are partnering with Aretha's Beverages to carry their strawberry lemonade with basil. This company and family go back to the 1920s in Atkins, Arkansas and Aretha Jones, who had a knack for bringing together community through her drinks and food. All these years later her granddaughter Jacinda Jones has bottled her grandmother's famous blends and shares them with the state. The museum chose the strawberry lemonade with basil because red food in drinks for Juneteenth have long been a symbol of resilience and strength. We are asking businesses, restaurants, grocers and others to support and help us continue the history. Pre-orders are available now and a portion of proceeds with be donated to MTCC."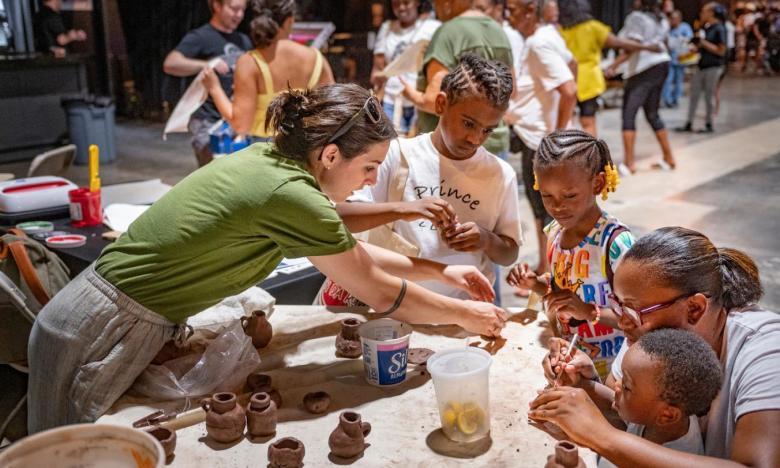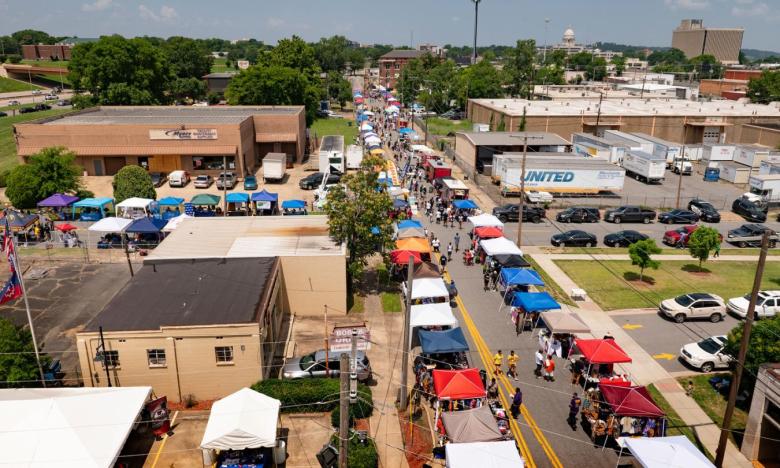 MTCC also has a goal to continue to expand their Juneteenth offerings statewide. "We provide a range of opportunities for Arkansans to share in celebrations. We host our signature events to include virtual options, a brunch, our 5K walk/run and block party festival at the museum."
New to this year's celebration MTCC is expanding with eight Juneteenth Affiliate events in south and central Arkansas. "This will allow the museum to support and promote more Juneteenth community events. We also share a comprehensive statewide listserv that shares over 30 celebrations around the state. We are the state resource for Juneteenth in Arkansas."
Juneteenth events have a strong history in the state.
"Emancipation Days are the earliest known celebrations that are documented happening here in Arkansas and it's difficult to pin down the first, but various articles share reports of activities happening in the 1880s in Texarkana, Pine Bluff, Helena and Little Rock," said Fletcher. "The events are documented to have taken place with activities like picnics, readings of the Emancipation Proclamation, cake walks, music and games. Many of them were held by the local churches, colleges, political and community organizations. One of the oldest still occurring Juneteenth celebrations in Arkansas happens in Wilmar. It's been going on since the late 1800s and still draws large crowds back to the city each year for the parade and other activities."
Below is a roundup of a few of the Juneteenth events taking place around Arkansas this year:
One of the oldest Juneteenth events in the state takes place in Wilmar each year: the June Dinner. More details can be found via Facebook.
On Juneteenth this year, each visitor to the Little Rock Zoo will receive a $2 discount on admission.
Juneteenth in Jonesboro takes place June 15-19 in Jonesboro.  This year the theme is "Honoring the Past, Building on the Promise of Freedom." For more details visit klekfm.org/juneteenth.
The ninth annual Juneteenth Celebration in Mississippi River County takes place June 12-18. More details can be found on their Facebook.
The Elaine Juneteenth Festival takes place June 17 at Elaine High School.