One Tank Travels: Fort Smith
We invite you to have "More Fun Per Gallon" in Arkansas this year. Each day we will be blogging on different Arkansas destinations which can be reached on one tank of gas or less. This is basically every corner of The Natural State. We hope these suggestions help you in planning a trip to remember.
Today's Trip: Hot Springs to Fort Smith
A monument to celebrate deputy U.S. Marshal Bass Reeves, an Arkansas native one of the Western frontier's greatest lawmen is now in Fort Smith. The official dedication ceremony for the statue is May 26 at 10 a.m. at Pendergraft Park. Activities have been scheduled throughout the week leading to the dedication ceremony and an all day festival is set for that day too.
The Old Fort Days Rodeo is also slated for May 28-June 2 at Kay Rodgers Park.This is the 79th year of the rodeo and events include saddle bronc riding, bull riding, bareback riding, calf roping, barrel racing and more. For those interested in heading to Fort Smith for these festivities or sometime down the line, here is a rundown of few spots to check out in town:
Fort Smith Historic Site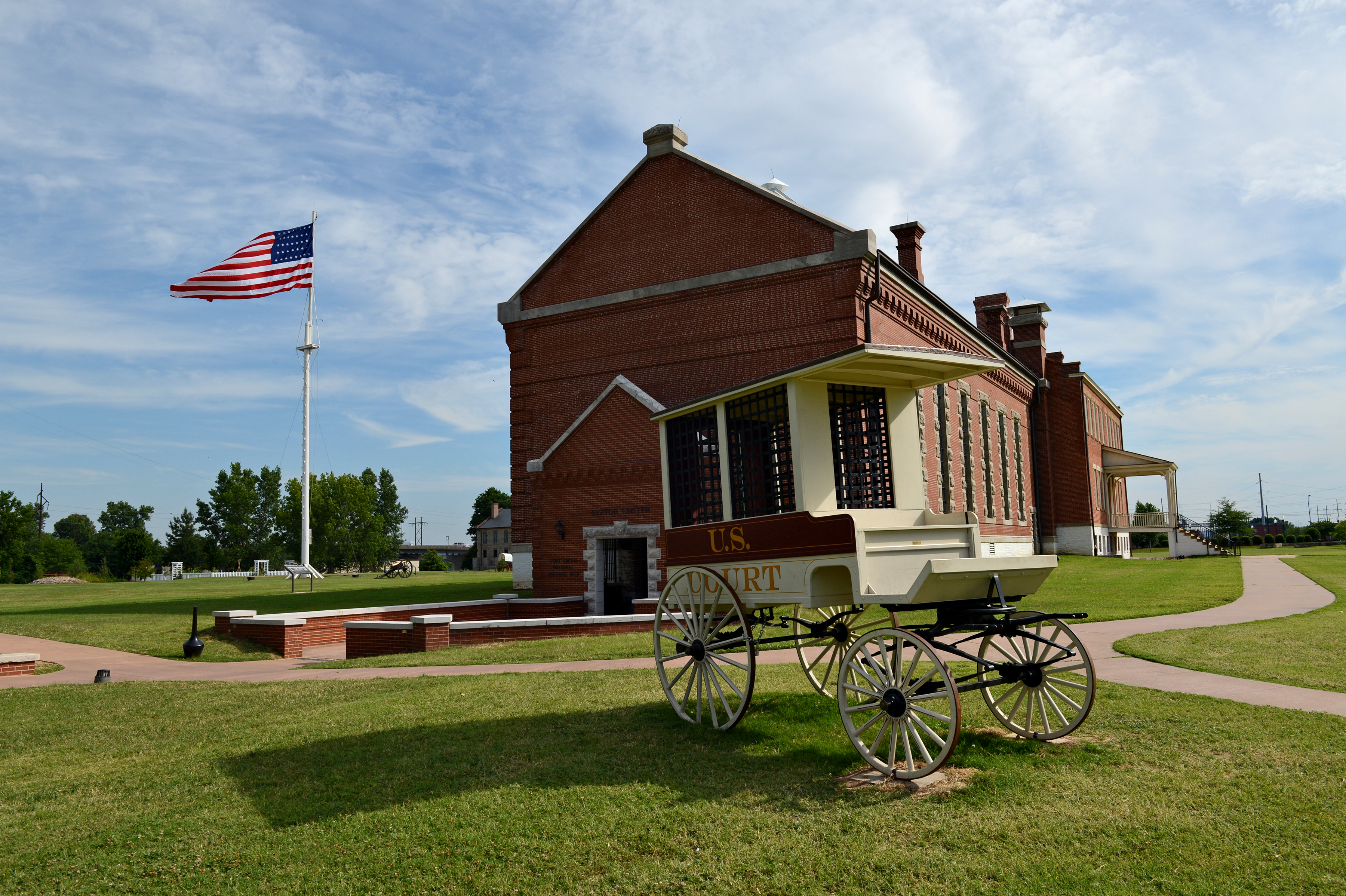 For Lunch: Rolandos. You can find it at 223 Garrison Avenue. Yum! Check out other lunch options here.
Take a peek at the new Bass Reeves Statue

Belle Point– High on a bluff overlooking the Arkansas River, this is the site of the first Fort Smith. It was occupied by soldiers from 1817-1824, the original foundation remains.
A restored turn-of-the-century brothel that is now the city's official visitor center; interpretive tours discussing the building's colorful past and the history of the former Fort Smith "Row" of seven bordellos from the time prostitution was legal in the district. It was the first former bordello to be listed on the National Register of Historic Places. Located 2 blocks north of historic Garrison Avenue at the end of North B St. by the Fort Smith River Park.
Dinner: Doe's Eat Place at N. 3rd & E. Street. A part of the legendary Doe's in Greenville, MS, the Fort Smith edition is housed in the old Knoble Brewery. Built in 1848 by German immigrant Joseph Knoble to supply the approximately 37 saloons in downtown Fort Smith, this three-story cobblestone structure contains an original underground cellar where the beer was stored. Completely restored in the early 1990s, the property is listed on the National Register of Historic Places. Known for its steaks.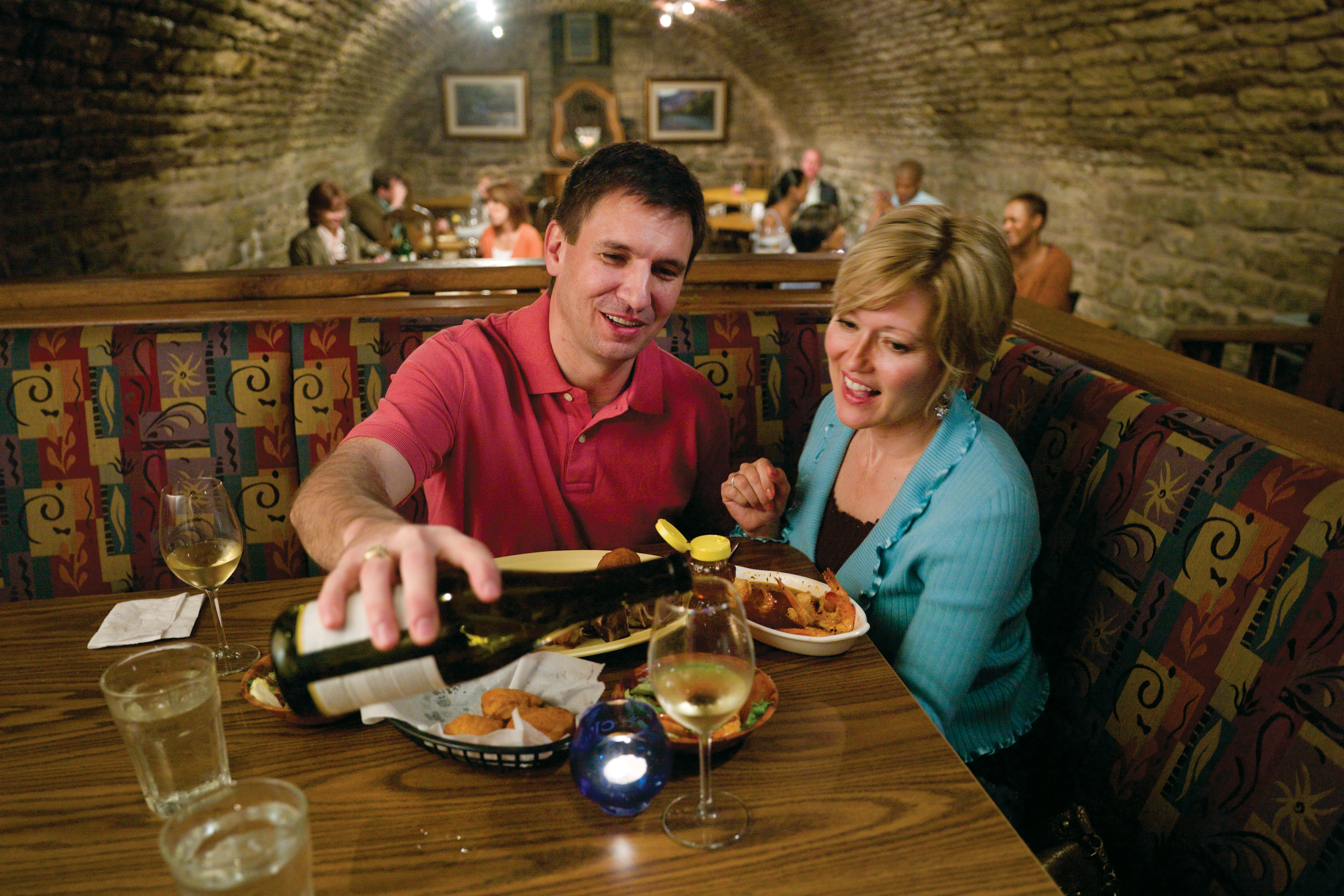 Or catch a movie that Fort Smith's MovieLounge: A new experience in town. Fills the bill for both dinner and a movie. 
Time for sleep. Options can be found here.
Once you're done exploring, hit the road for home. Or fill up your tank and hit the road for more adventures!