Malvern Celebrates Heritage with Annual Brickfest
Malvern is known as the "Brick Capital of the World" (a nod to the importance of bricks to the history of the area) and during the last week of June the town celebrates this facet of its history with an annual Brickfest that includes such events as a brick-car derby and a best-dressed brick contest. The festival, which has been taking place for 33 years, is June 28-29 this year. There will be live music, a 5K race, a vintage car, truck and motorcycle show, craft and food vendors, carnival rides, a BB Shooting Gallery ( new this year) and lots to do for the kids.
The event is also a chance to see some free music on the Summit Stage, a brand new permanent outdoor stage ( made of bricks of course)  at Malvern City Park. This year, the closing band of the festival will be Lonestar. The four-member country band from Nashville has been touring and making albums for around two decades. The band was named Vocal Group of the Year in 2001 by the Country Music Association. They will perform at 8:30 p.m on Saturday. The Riverbilly Trio, a country-rock band, will open the evening's concert at 6:30. Brickfest will end with a fireworks display after the show. There will also be live music on Friday.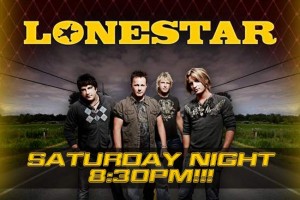 As to a bit of history, in 1980, Malvern and Perla were the homes to three brick plants. Today, Acme is the only remaining one. According to Encyclopedia  of Arkansas History & Culture, 'Acme Brick Company, the largest producer of brick in the United States, continues to operate in Malvern and Perla, and the industry remains a significant one for the city. In 1967, the company constructed a fully automated plant in Perla. Acme closed its old plant in Malvern in 1980 and opened a totally new operation in the city, which it named the Ouachita Plant. That year, the city proclaimed itself the Brick Capital of the World.'
The festival is on Martin Luther King Blvd. (Bus. Hwy 270) in North Malvern. It is free to attend but there is a charge for parking. For more details visit www.malvernbrickfest.com.